The Diamond Brand Great Day Pack is versatile and customizable for all your adventurous needs.
The Great Day Pack by Diamond Brand Gear is said to be perfect for the adventurer, survivalist, and prepper alike. After getting one myself and testing it out, I'd say it fits any adventure I could imagine getting caught up in.
Diamond Brand Gear has manufactured quality outdoor gear, including packs and tents, for the last 116 years, but it's taken until now for me to try out their products.
The American company is based out of Asheville in the North Carolina mountains, and is now focusing on creating and designing resilient tens and packs for consumers after focusing on groups like Boy Scouts of America and the U.S. Military for the past several decades.
I've outlined the highlights I loved and more in this video.
With a cool retro appearance, the Great Day Pack is comfortable to wear and appears, on the surface, super durable. I can't say it's lasted me years because it's still new, but I can see it standing up to its share of beatings. It's filled with high-level innovations for hiking, camping, or simply taking to campus.
The pack has a center water-resistant zipper that allows for easy bottom access, and it's built with sturdy 18-ounce canvas duck with a DWR finish and Martexin waxed canvas. That adds up to a durable water-resistant coating that's different from most back pack material you see these days. I was appreciative of this; it was unique, and I could tell well-constructed.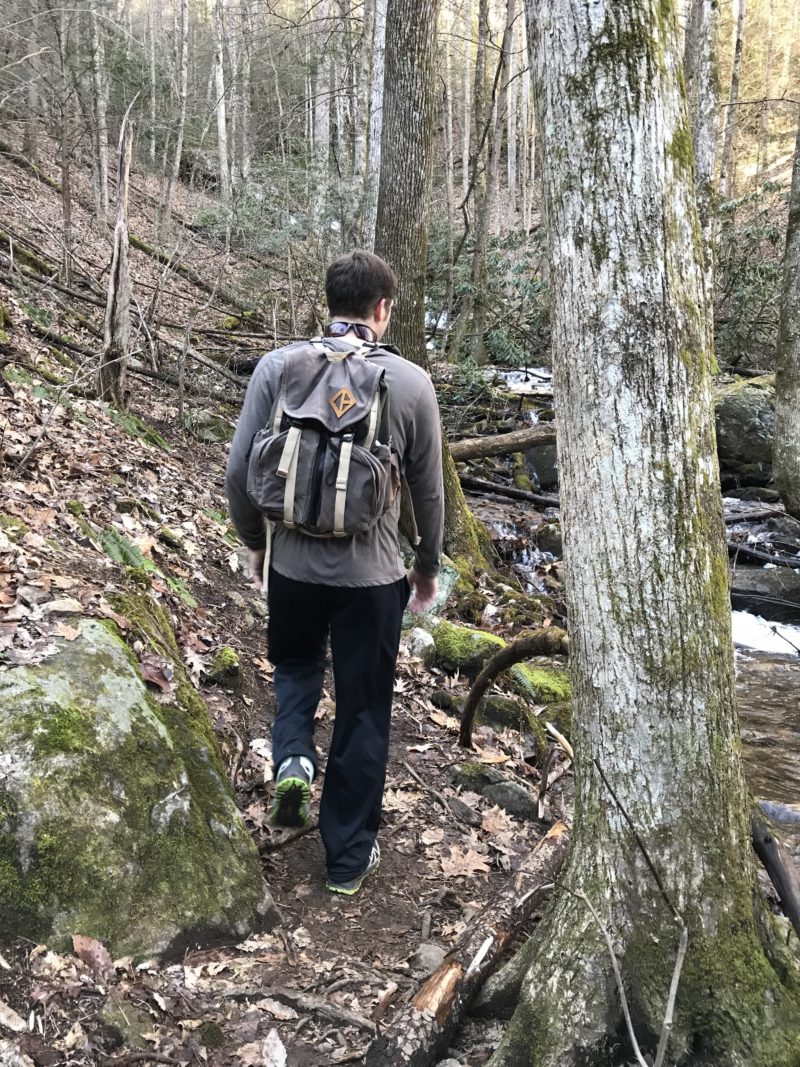 It's got durable, water-resistant YKK zippers and strong metal hardware. In fact, the purposeful design includes raised back padding and adjustable straps that makes the pack more comfortable for longer days hiking, commuting, or adventuring.
The pack has two front pockets that are easily detachable and act as satchels, day packs, or kangaroo-style pouches. The Great Day Pack is versatile in that it provides two shoulder straps for a traditional back pack, but can also be adjusted to wear as a sling pack.
Similarly, the Great Day Pack comprises two expandable water bottle compartments, a padded computer sleeve, convenient interior pockets, and several attachment points or Molle straps for accessories like keys and carabiners to attach.
Though it isn't ideal as a hunting pack or an overnight backcountry pack, I'd say the Great Day Pack fits almost any other kind of activity outdoors or otherwise. I could see it used as a makeshift tackle box for fishermen, a diaper bag for parents on the go, and especially a bug out bag to put away for when it's most needed.
In any case, Diamond Brand Gear was on to something when they designed the Great Day Pack.
Like what you see here? Read more hunting articles by Nathan Unger at whitetailguruhunting.com. Nathan is also the host of the Whitetail Guru Hunting Podcast.
NEXT: BEST VENISON MEATLOAF RECIPE FOR THE FAMILY TO ENJOY
WATCH
Enjoy the outdoors?
Sign up for daily stories delivered straight to your inbox.