With muzzleloader permit applications rolling, let's break down CVA's awesome hunting package.
I hate to wish life away, but once summer comes into full swing, hunting seasons begin to creep more into my mind. Not that they ever left—ask my wife—they just become more prevalent, especially when it comes time to apply for fall tags. I recently applied for my Illinois whitetail muzzleloader permit, and also contemplated applying for a Colorado elk muzzleloader tag with some buddies, so you could say things are getting pretty serious.
Since hunters everywhere are going through this same process, I figure many of us are looking into purchasing muzzleloaders to fill those tags. And, I'm here to tell you why the CVA Accura V2 Nitride is the perfect firearm to do just that.
No matter how old you are, or how much experience you have with muzzleloaders, the Accura® Nitride V2 Thumbhole Scope Combo is CVA's best muzzleloader package, and one every serious hunter should look into.
CVA offers many different packages at different price points. But for everything you get, including quality of the V2 and the accuracy the thumbhole stock brings, this package is the best bang for your buck.
Here's a quick rundown of what the package entails.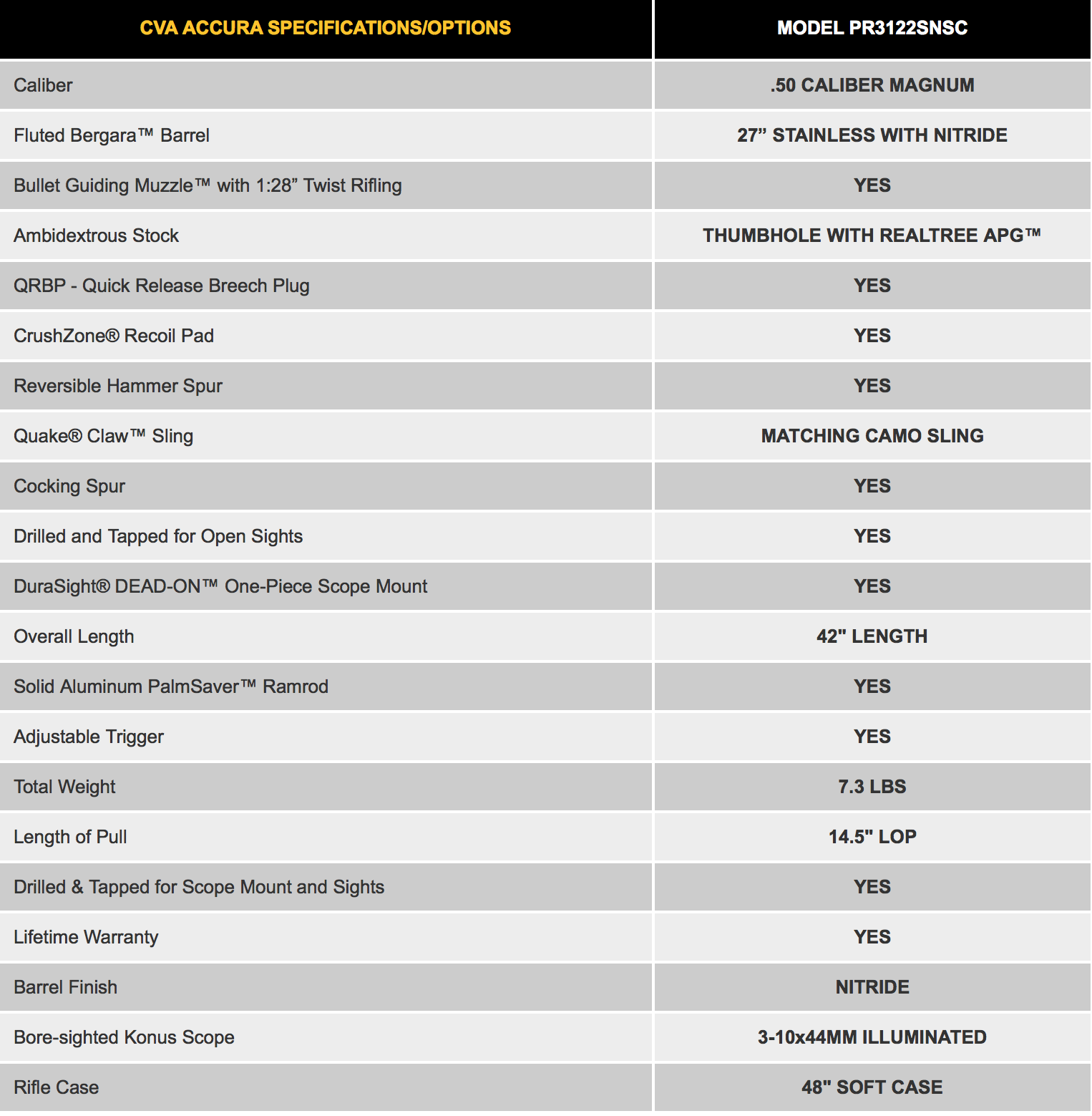 Thumbhole Stock and Bergara Barrel
The Accura V2 Nitride Thumbhole Model provides a level of accuracy and performance unequaled by any muzzleloader on the market today, due to its custom, premium-quality Bergara™ barrel. The Bergara barrel is made from high-quality 416-grade stainless steel, and has quickly become recognized as the most accurate production barrel in the world. And, while many of the world's most highly regarded centerfire manufacturers use the Bergara barrel on their guns, only CVA offers them in a muzzleloader. It's this Bergara barrel that enables CVA to guarantee their ACCURA series rifles to be "the most accurate muzzleloaders you've ever shot, or your money back."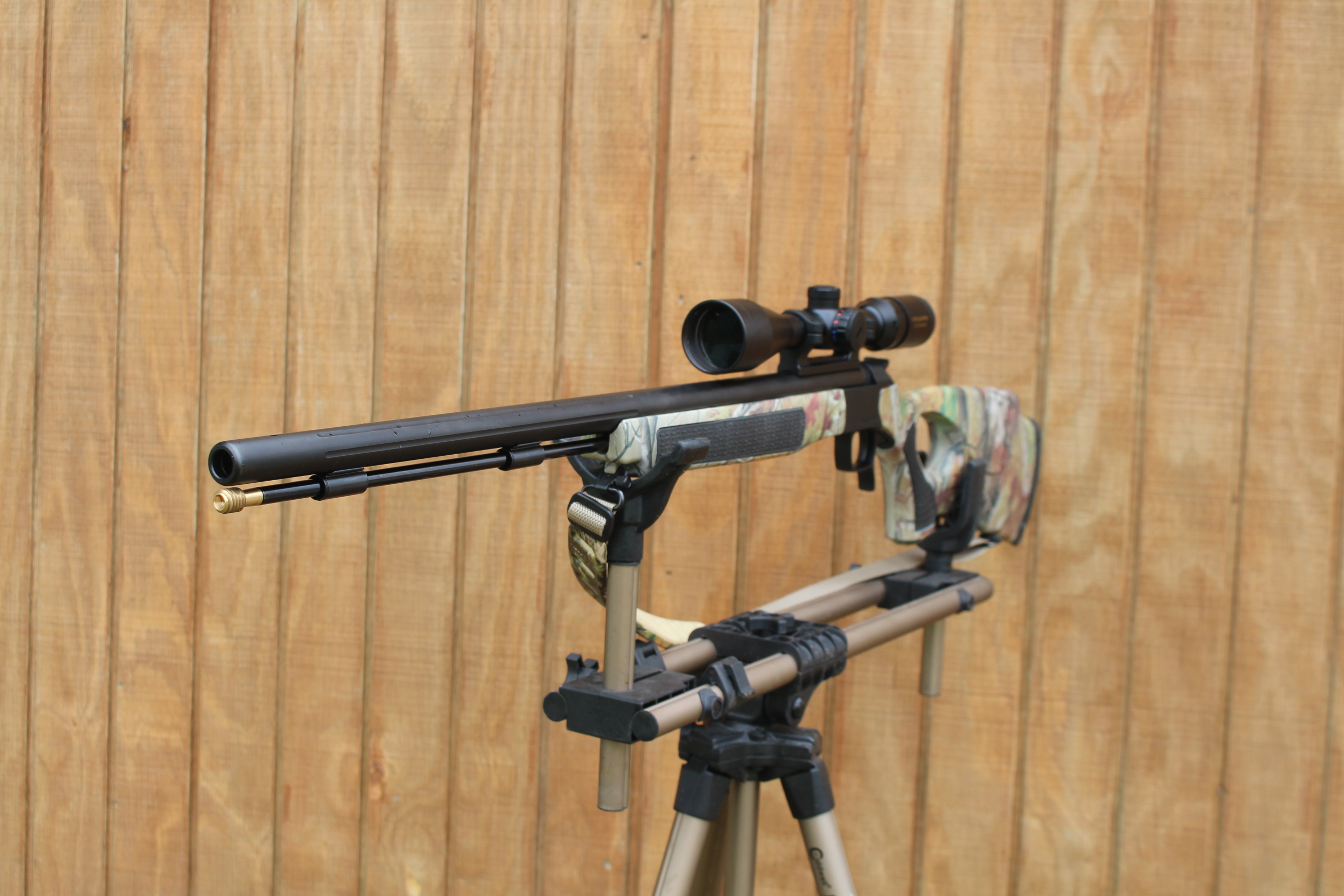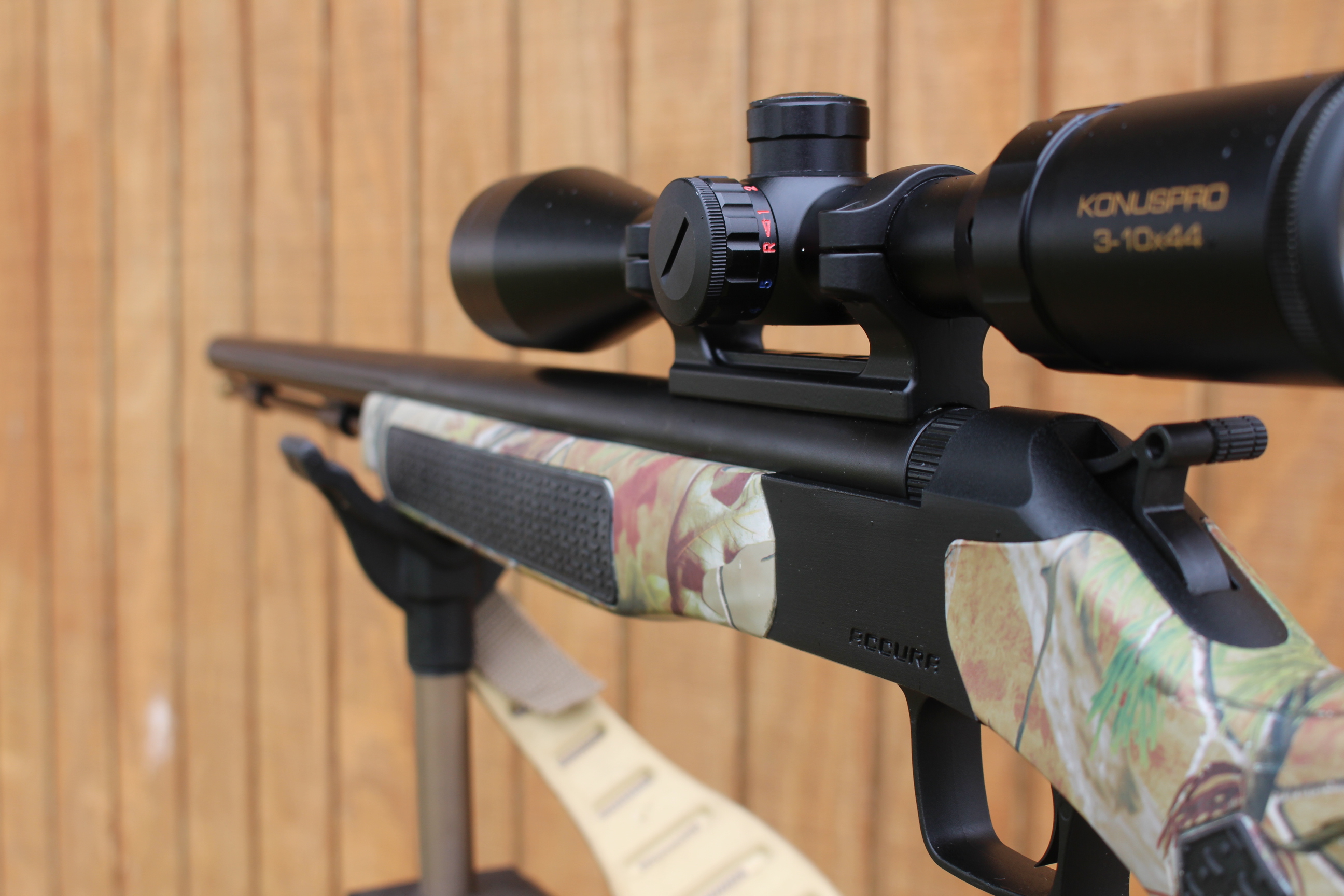 The thumbhole stock gives you a ton of control and allows you to really dig deep and hold firm for repetitive accuracy. Not to mention, the rubber coating texture on the gun gives you a firm touch almost like a sticky pad. We've all heard the buzz surrounding Bergara barrels, and for the CVA to have the only muzzleloader on the market that uses one is a pretty big deal. When the gun arrived, with an already bore-sighted Konus Scope, we had dialed it in after only three shots.
The fourth shot resulted in a dead doe and meat in the freezer for one of my good hunting buddies, Tyler Mulvany.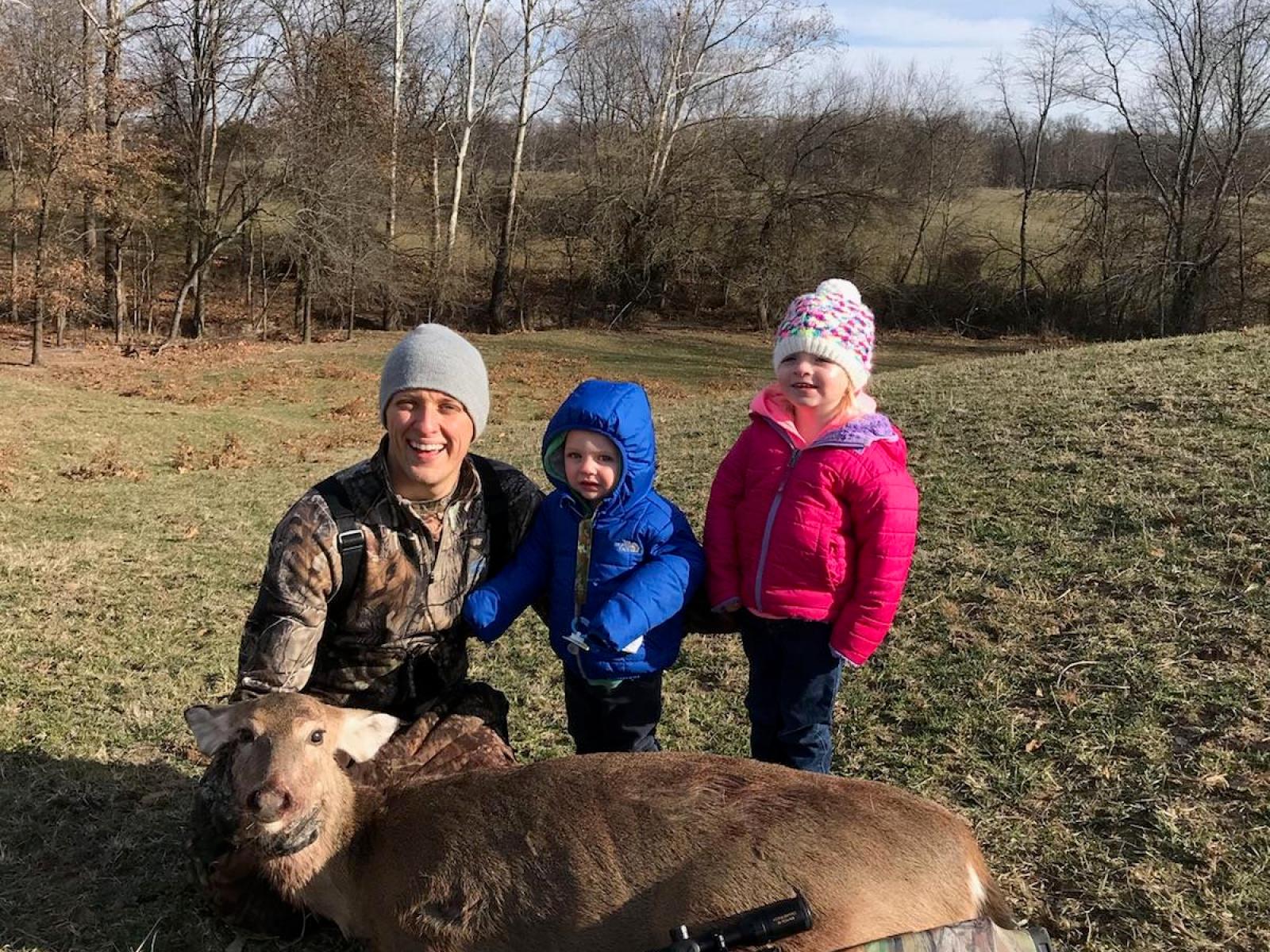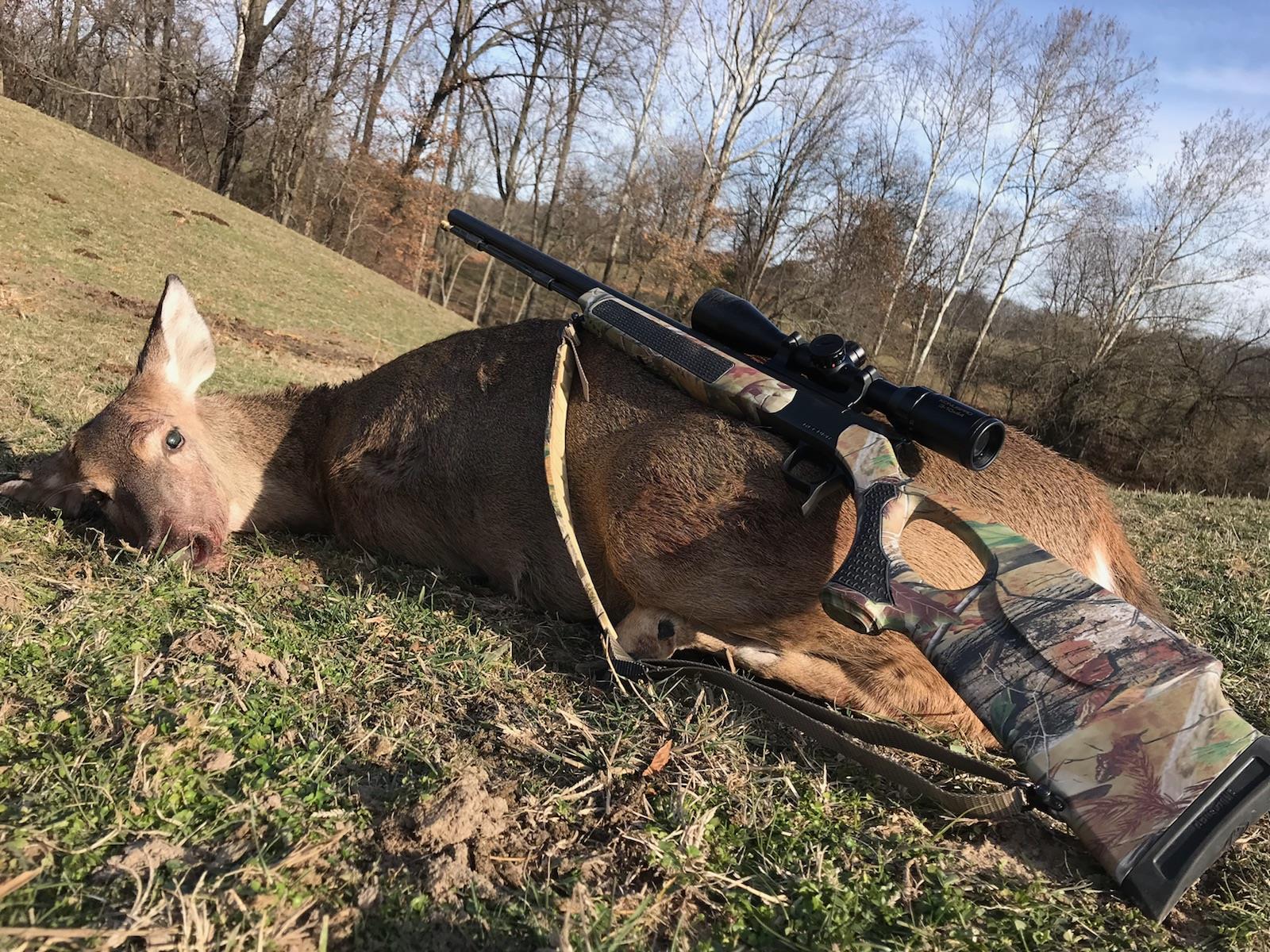 Nitride Finish, What's That?
If you know anything about muzzleloaders, you know they've come a very long way over the years. You used to hear horror stories about muzzleloaders in regards to keeping them cleaned, properly maintained and rust-free.
Those days are over, though, as this package includes the innovative nitride-treated barrel, making the V2 the closest thing to a corrosion-proof muzzleloader on the market. Hunting is going to insert you into the elements...cold, rain, snow, sleet, mud, you name it. That combined with the powder residue from shooting can cause some serious gunk to build up. So, this nitride finish is a huge addition to your firearm. Unlike a ceramic coating, the nitride application process penetrates both the interior and exterior of the barrel, keeping it effective for thousands of shots.
Salt bath nitride is what it's actually called, and it hardens the outer layer of steal. That process makes it more durable and more corrosion-resistant than chrome.
If you take good care of it and clean it properly, there should never be any issues. With the CVA patent-pending Quick Release Breech Plug, cleaning and checking your firearm won't even require a breech tool.
Konus Scope
I'll be honest, when the package was on the way, I had every intention of taking this scope off and using something I was more familiar with. But for the price of the package, the added scope was a no-brainer. It never hurts to have an extra scope at your disposal.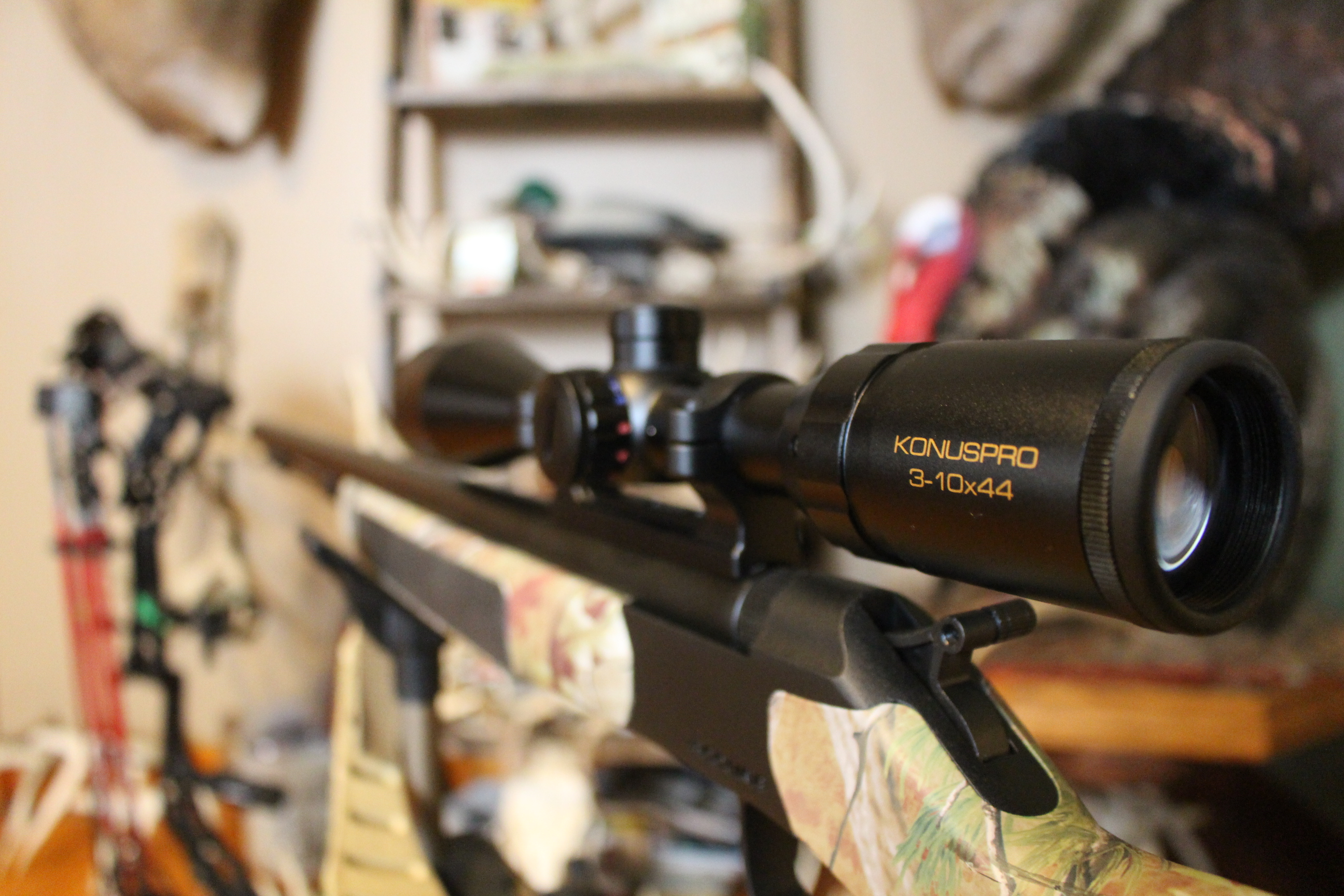 Once the muzzleloader arrived, though, I was pleasantly surprised with the KonusPro™ 3-10x44. And, I was even more impressed after we fired shots through it. So, the Konus is there to stay.
With a turn knob on the left side of the scope, you can illuminate the reticle with either blue or red light. With five levels of brightness for each color, you can select which one suits the situation you're in. I prefer the red over the blue, but it's nice to have both options at hand.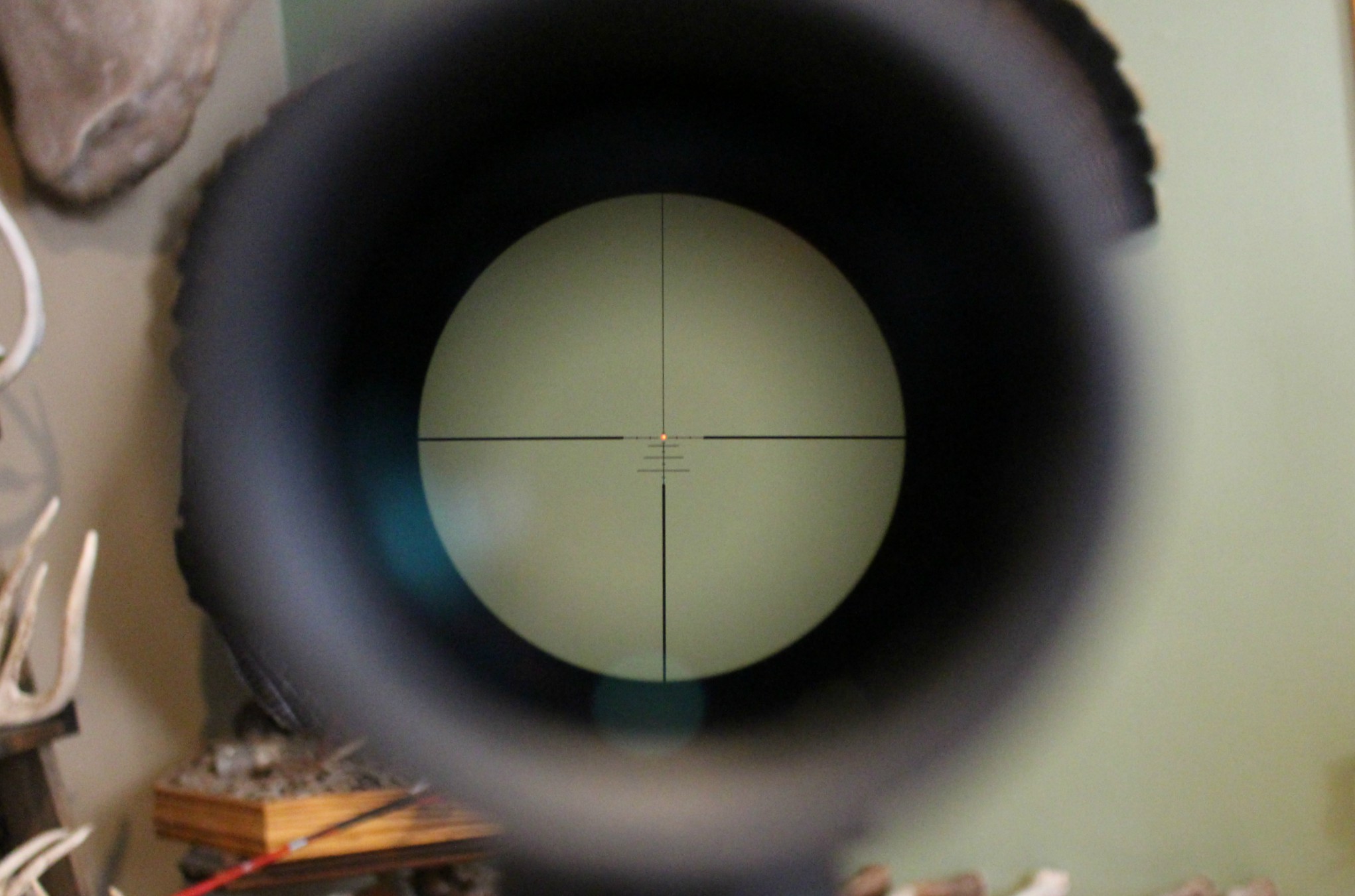 Above is a photo looking into the Konus reticle with the illumination on one of the lower power settings.
The Cherries on Top
This great package doesn't stop there, though. There are a few other things that really make this the ultimate package for someone looking to purchase a muzzleloader.
The gun itself is a great value, but adding in the CVA Deluxe Rifle Case and the matching Camo Quake® CLAW® Contour Sling is absolutely awesome. Very rarely, if ever, would I consider a full firearm package hunt-ready without any additions or swaps. With full confidence, though, I'd send anyone to this V2 Nitride package if they were in the market for a new muzzleloader.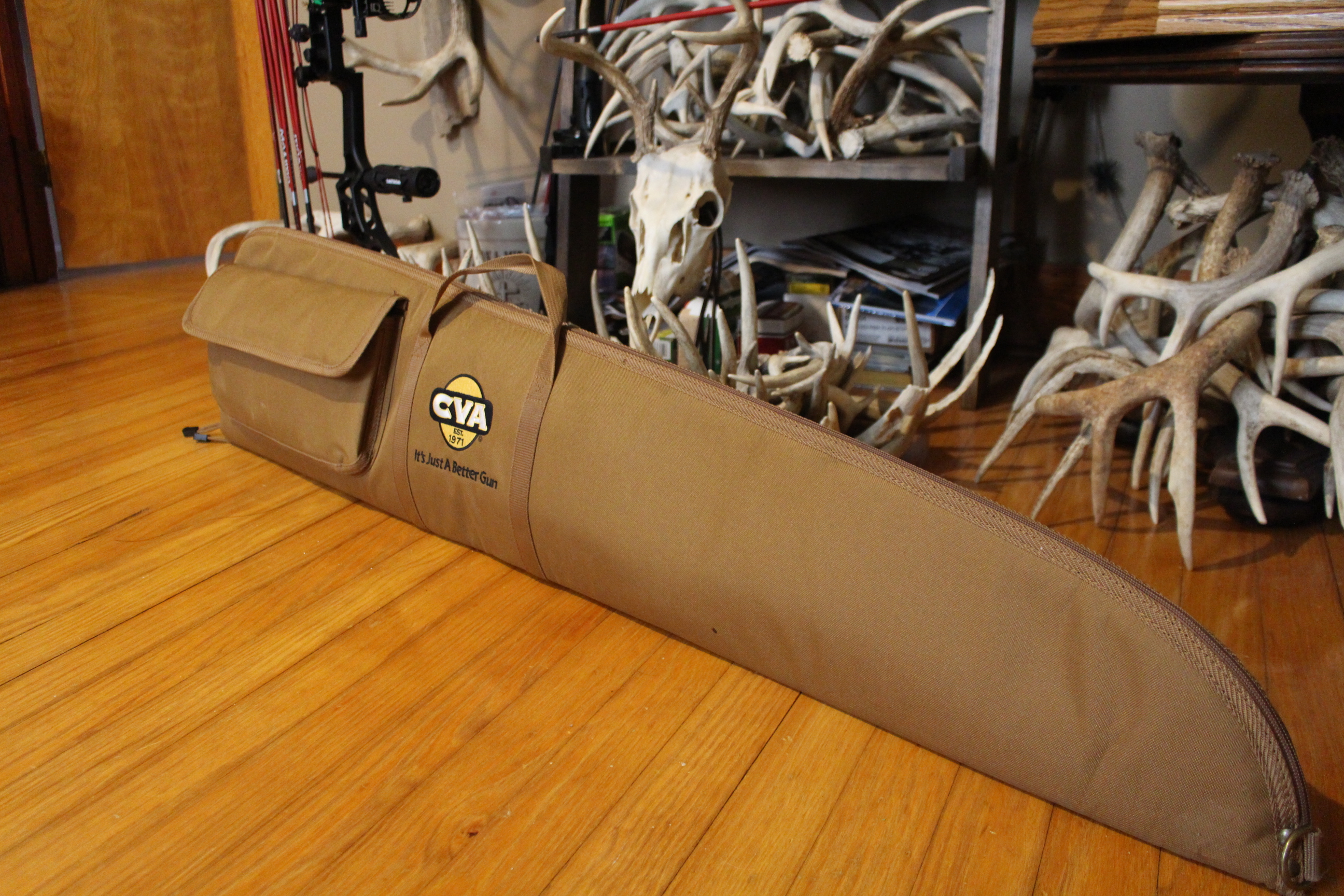 Once your package arrives, the only thing left to get is the ammo of your choice. Oh, and don't forget about that CVA lifetime warranty! The package prices seem to vary some from place to place, but in my honest opinion, is an absolute steal for what you get in return.
At 7.3 pounds, the Accura seems a little heavier than other muzzleloaders I have. But when you shoulder it, it's so well-balanced and compact that you hardly feel any weight. Overall, this is an incredible firearm combined with the ultimate hunting package.
If you're looking to purchase a muzzleloader for your future hunts, hopefully this information can help make your decision a little easier. I can assure you, the Accura V2 Nitride from CVA won't disappoint.
NEXT: HOW LONG DOES IT TAKE FOR A .50 CAL BULLET TO FALL BACK TO EARTH?
Enjoy the outdoors?
Sign up for daily stories delivered straight to your inbox.