Bushnell was all business at SHOT Show 2018, showcasing a number of new products.
While there were several Bushnell products worth mentioning (there were literally dozens), there was one product in particular that caught our attention at SHOT Show 2018. The Lil P (Little Prism) sight is one of the smallest prism sights in the industry, and it would be a fantastic addition to any carbine rifle.
The Lil P is only 2.25 inches log, 2.75 inches tall (with hi-rise mount) and 1.5 inches wide. The eyepiece itself is 13mm, with an 11mm objective. So, needless to say, the Lil P is little.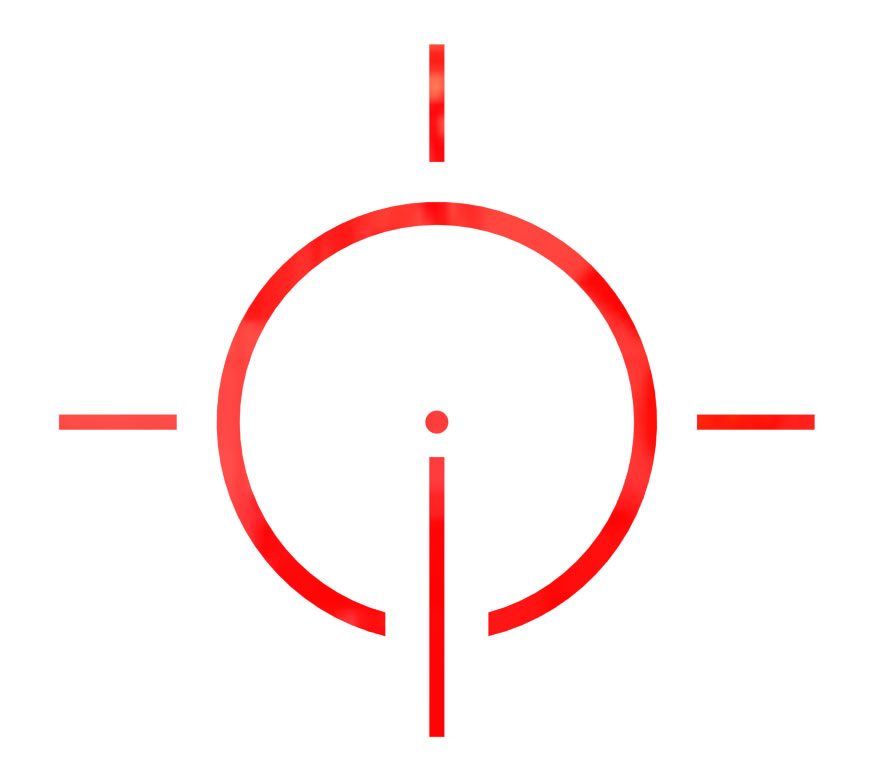 Shooters will see the reticle above when they peer through the aluminum-housed Lil P. While this particular prism sight doesn't provide any magnification, it gives the shooter spot-on accuracy and a crystal-clear picture.
The Lil P will be on dealers' shelves by June 2018, as will the Big D (Big Dot), which features a 37mm objective. Those two, plus the Mini Cannon model, make up the three additions to Bushnell's new Tac optics Red Dot line.
Our SHOT Show 2018 coverage is brought to you in partnership with Federal Premium Ammunition, and will continue during and after the Show, which takes place January 23-26, 2018. Check out our full coverage, including plenty of news and unveilings from Federal Premium, as well as other shooting and outdoor brands.
NEXT: CLOSE-UP FROM SHOT SHOW: SAVAGE'S NEW MODEL 110 WITH ACCUFIT