We've touched on the new Model 110 in other posts, but now it's time to take a closer look.
First off, this rifle is the real deal. Savage has slowly solidified itself as a serious name in the firearm industry as one of the few brands that produces high-quality products at a fair price.
They recently took their hunting rifles to an even higher level.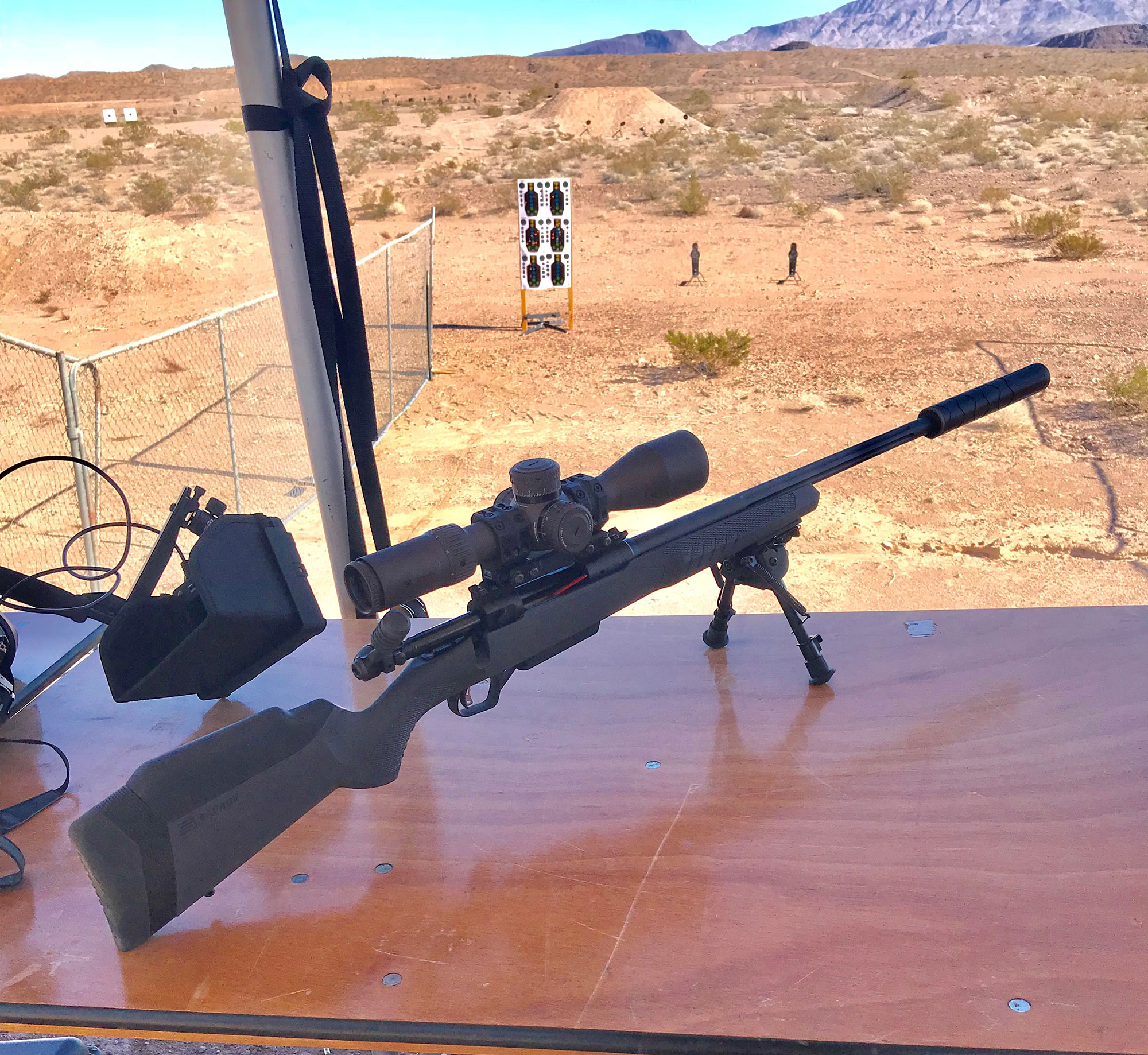 Featuring five comb risers and four length-of-pull inserts, AccuFit makes the new Model 110 a rifle that can perfectly fit anyone.
The comb risers allow you to find the perfect cheek-to-stock location for a natural, flush fit to your face. The risers come in 1/8-inch increments, making the fit very specific, aligning your eye exactly to the scope.
The length-of-pull inserts vary by 1/4-inch increments, giving the stock optimal length to comfortably reach your body.
The rifle comes in a number of different styles and options, but can also easily be customized by the shooter.
We were more than impressed with the Model 110 at Industry Day at the Range. But, the efficiency and the effectiveness of the AccuFit system absolutely blew us away.
Our SHOT Show 2018 coverage is brought to you in partnership with Federal Premium Ammunition, and will continue during and after the Show, which takes place January 23-26, 2018. Check out our full coverage, including plenty of news and unveilings from Federal Premium, as well as other shooting and outdoor brands, as it happens.
NEXT: CLOSE-UP FROM SHOT SHOW: THE NEW OMNIVORE HOLSTER FROM BLACKHAWK!