In this clip, automotive artist Randy Grubb shows off his latest creation, a Magic Bus "rolling" sculpture.
Based on the 1974 GMC motorhome chassis and a cut milk truck, the project extended the width of its front bumper by six inches to accommodate its upper 21-window Volkswagen bus, accessible via a small, metal elevator.
In his cheerful narration, Grubb describes its specs and how it was made.
Its top also holds a small lounge, complete with pillows decked out in 70s colors.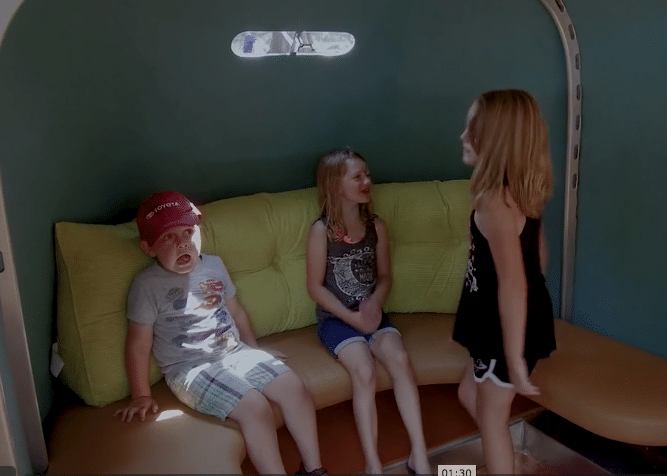 California-born Randy Grubb can be considered a hot rod savant, building other masterpieces such as a WWII P-51 Mustang-inspired 1937 Delahaye Type 145, an M47 Patton Tank featured on Jay Leno's Garage, and a 2007 Blastolene B-702. His sculptures take a very long time to build, with one consuming 4,500 hours over two-and-a-half years.
NEXT: MOTORCYCLE WITH AIRPLANE ENGINE AND HUBLESS WHEELS TAKES TO THE STREETS
WATCH
Enjoy the outdoors?
Sign up for daily stories delivered straight to your inbox.