Here's how watching live TV on your connected smartphone from your favorite hunting spot is finally becoming possible.
Today's technological advances have made it super easy for sportsmen to stay connected. We're a little spoiled, but the access we have to all kinds of great information only increases as time goes by.
We'll still run into the occasional issue, but DISH Network has cooked up something everyone can use, especially those who find themselves on the go, venturing into the woods, scouting, hunting, and living it up in the great outdoors.
Okay, okay, let's get the big, hairy gorilla in the room accounted for. No, you're not going to want to have you head down, staring at the latest episode of "Game of Thrones," when you're supposed to be watching for deer. But there are definitely periods while you're at hunting camp that need some time killing.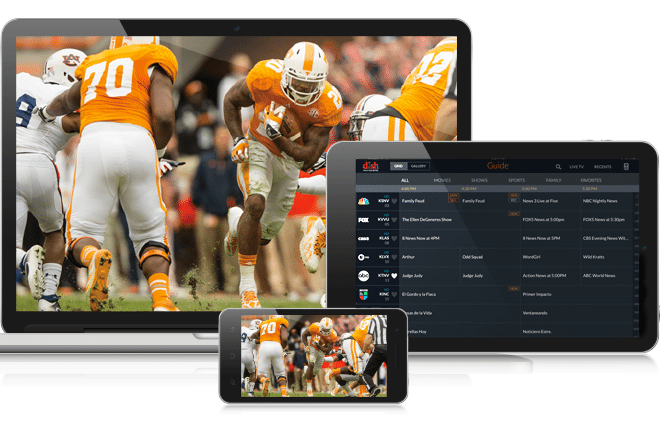 Heck, you could even get away with watching a few segments of "Sportscenter" while sitting in the stand before shooting hours, because you're a smart hunter who gets up extra early to elude the morning's first deer or turkey.
Here's how it works: The Hopper 3, dubbed as "the most ludicrously powerful cable box ever" by Wired Magazine, controls your DISH TV viewing experience, and allows for 500 hours of HD recording space. By utilizing DISH Anywhere, you can access 100% of those recorded shows, as well as thousands of movies and shows OnDemand, from wherever you happen to be.
This does require a wireless data network, so if you're trying to watch live TV, you may not be able to access it from the deep woods. However, you can pre-store DVR recordings on any device in advance, and be able to watch it after it's aired from anywhere, Wi-Fi-friendly or not.
Along with the ability to load recordings directly on to a phone or tablet, you can also save space on those devices and use the HopperGO, a brilliantly-created portable external hard drive for your DVR. Since there's no internet or data connection needed, the HopperGo is giving you total untethered entertainment.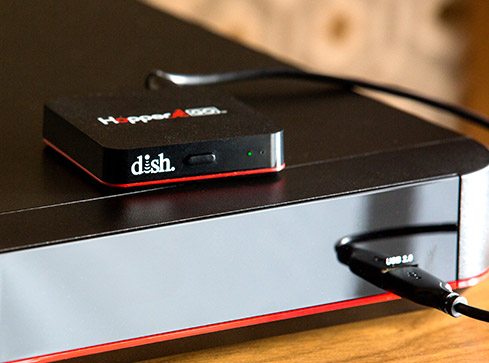 You can connect five devices to any one single HopperGO, and stream 100 hours of the loaded shows or movies anywhere. No more deleting photos or videos to make room on your phone. Now you'll be filled up with enough hunting and outdoor shows for a real binge watching session.
When you compare, there's really not much of a mystery which network you should be going with, especially if you're a big outdoorsman. If you can do it while hunting, it's worth it in our book.
Again, we don't want to suggest missing on a great opportunity to spot a nice buck, but when it's reasonable, using DISH to stay connected in the deer stand is an awesome way to bring your favorite shows straight to you.