Sportsman's Guide's Buyer's Club has undergone some changes.
We couldn't help but notice the recent Sportsman's Guide Buyer's Club makeover, and thought it would be a good time to refresh our memories on what it's all about.
Did you know you could save even more off the already-great prices if you took advantage of a Sportsman's Guide Buyer's Club membership? The Sportsman's Guide Buyer's Club is the easy to way pay up front for something that will come back as long as you use it wisely.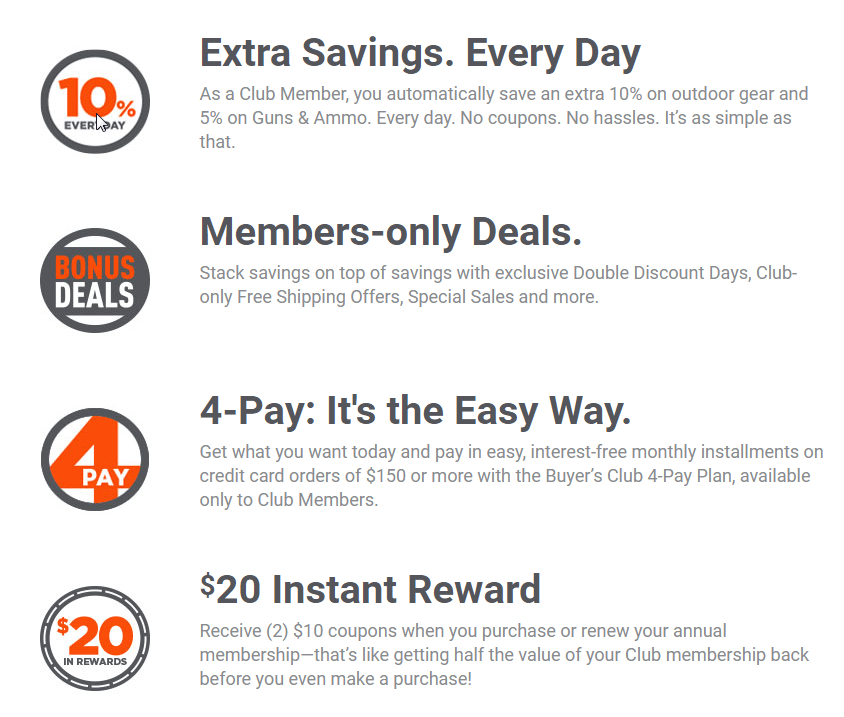 Let's look at an example. You can get a new Thermacell for the regular price of $44.99, but Buyer's Club Members get it for $40.49. If you look at it that way, a good chunk of your shipping costs are taken care of. You can buy extra refills with your savings!
Now let's say you step it up a few notches, and finally decide to splurge on that Browning Citori Field Shotgun. With such a big purchase, you'll save more than $107!
Outdoors enthusiasts and gear collectors often watch their wallets get thin as they gear up, and this is a way to battle that. With $107 saved, you can buy a lot of shotgun shells for your new Browning.
If you want to sign up for the Sportsman's Guide Buyer's Club we'd suggest heading over to find out how to apply. You won't regret it.
NEXT: IT'S KAYAKING SEASON AND THESE 4 THINGS WILL IMPROVE YOUR PADDLE
Enjoy the outdoors?
Sign up for daily stories delivered straight to your inbox.