Hunting requires a certain uniform. Hunters usually want to be comfortable, concealed, and in some states, need a bit of blaze orange for safety reasons. Hunting clothes need to be quiet, unrestricted, and weather appropriate. This can be as basic or as complicated as a hunter makes it. There are hunting apparel lines on the market that range from economical to very expensive, with lots of different options in between. Many of the more affordable brands work just fine for the average hunter. Here are a few hunting apparel companies for hunters on a tight budget.
Guide Gear

Guide Gear is proof that hunters do not have to spend their inheritance to get good hunting garb. Guide Gear is Sportman's Guide's in-house brand, and offers a variety of products for hunting, and all are reasonably priced. Where Guide Gear really shines is in their hunting jacket line—these are warm and waterproof but not bulky or heavy. They also offer a great version of hunting coveralls, which like the rest of the Guide Gear line, is cozy warm and still very moveable.
Redhead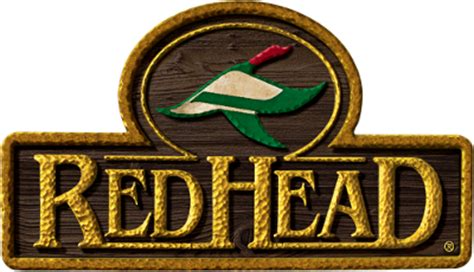 The Cabela's and Bass Pro Shops tandem is an industry giant for a reason, but Bass Pro's in-house brand Redhead is usually up to standards and almost always less expensive than similar options. The brand makes good hunting gear and apparel easily accessible to the masses. They have everything a hunter might need, from base layers in various weights, to outer layers, hats, gloves, jackets, pants, and all types of accessories.
SHE Outdoor
The Redhead brand's female counterpart, SHE Outdoor, delivers field-grade women's hunting clothes tailored to the female form and ready to live up to high expectations and active lifestyles. SHE Outdoor offers a wide range of base layers, packs and bags, footwear, and accessories for women pursuing an outdoor lifestyle, all with performance-driven design and cutting-edge features that do everything but compromise. SHE Outdoors is an affordable brand for female hunters on any level, from beginner to expert.
ASIO
The hunting apparel from ASIO is all-around good stuff— good quality and good prices. This brand's apparel line focuses specifically on the whitetail, tree stand bowhunter. The apparel collections are organized by need, meaning early season, mid-season, and late season. They offer pants, hats, hoodies, jackets, vests, accessories, and more. ASIO also offers free shipping on orders over $250.
HuntRite
HuntRite is a no-frills line of hunting clothes that will not break the budget. While this line does not have as much variety as some of the bigger lines, the cold weather products such as the insulated hunting jacket are warm, comfortable, and made with good quality. HuntRite offers pants, bibs, jackets, footwear, and some accessories.
NEW VIEW
NEW VIEW hunting sets are a great economical choice for hunters. They offer jackets, pants, and some accessories. NEW VIEW covers all the basics: quiet material, easy to move around in, and good camouflage patterns. They come with lots of strategically placed pockets, too. This brand has an abundance of positive reviews that have a consistent message: these products work well and you cannot beat the price.
One big thing to remember is that you do not need to replace your hunting apparel (or gear) every season. Do your research, buy the best you can afford and forget the rest. It might be fun to try the new products from a favorite brand's launch, but you could quickly go broke trying to do that every year. The latest stuff might make you feel cool on Instagram, but is it going to make a difference in when or how you harvest? Probably not.
The bottom line is that fancy gear is nice but it does not replace skill, patience, and hard work.