Some things definitely are bigger in Texas!
The weekend of Feb. 17 was a memorable one for angler Brent Taylor. Not only did he catch a monster of a bass weighing a whopping 13 pounds, but he also staked claim to the new lake record in the process.
Taylor was working the largemouth-rich waters of Texas' Tradinghouse Creek Reservoir, tossing a Santone M-Series Flipping Jig (Bama Craw) rigged with a Strike King Rage Craw. The rest, as they say, is history.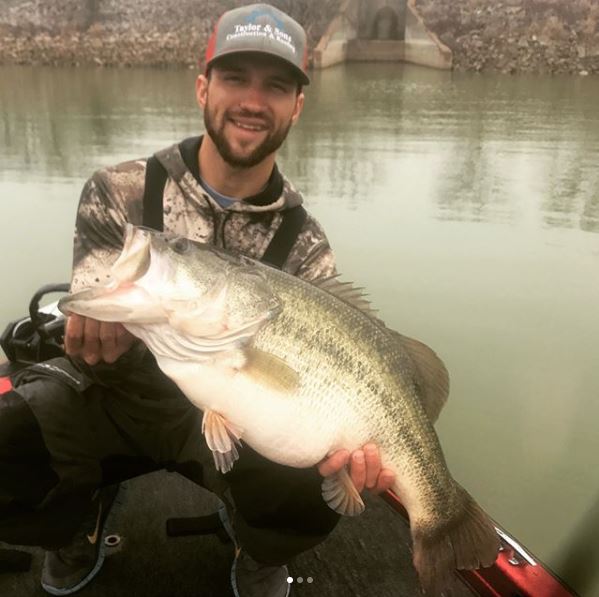 This Texas bass registered an astonishing 13 pounds even, eclipsing the current lake record of 11.15 pounds, which Jared B. Talbert caught back in April 2015.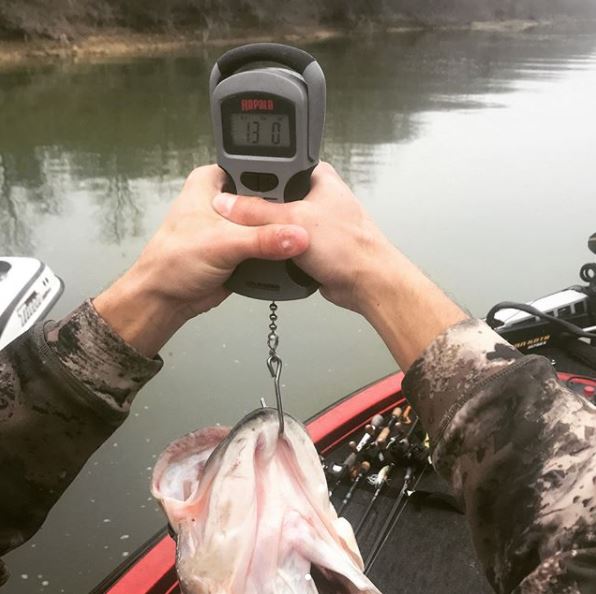 "I had a good feeling today when I got on the water....next thing you know, boom, 13 pounder and new lake record! I'd say it's been a good weekend," Taylor wrote in an Instagram post.
Here's video of the release:
For those wondering, the record largemouth bass for the state of Texas weighs in at a whopping 18.18 pounds, and was caught by Barry St. Clair more than 26 years ago.
Congrats on your beast of a bucketmouth, Brent. She's truly a thing of beauty.
Images Courtesy of Brent Taylor/Instagram.
Did you enjoy this post? CLICK HERE to view more articles by Justin Hoffman. You can also check out his Photography Site Justin Hoffman Outdoors, as well as follow him on Facebook Justin Hoffman Outdoors, Instagram hoffmanoutdoors, Twitter @HoffmanOutdoors, or subscribe to his YouTube channel Justin Hoffman.
NEXT: MONSTER 18.5-POUND WALLEYE PULLED THROUGH THE ICE IN ONTARIO
https://rumble.com/embed/u7gve.v3tsdx/