I got to try out new tackle from Berkley and SpiderWire at one of Florida's most famous fisheries.
Deep in the heart of northern Florida, curtains of Spanish moss veil one of bass fishing's most valued gems in the famed Bienville Plantation. It's a destination that finds its way onto most avid anglers' bucket lists, as few fisheries are able to produce such a healthy combination of surreal scenery and top-tier bass fishing.
I was truly fortunate, however, as not only did I finally get to throw my own line into the waters I'd read so much about over the years, but I got to do it in style, as I'd be testing out some new products from Berkley and SpiderWire alongside four esteemed professionals: Hank Parker, Gary Klein, Shane Lehew, and Joseph Webster.
Several once-in-a-lifetime opportunities seemingly intersected all in one place, which made for one heck of a recipe for successful fishing.
I often find the most impactful hunting and fishing trips I take are those that become more than just memorable experiences, but rather catalysts in reshaping the way I perceive the world around me—fishing one-on-one with guys of this caliber will certainly have that effect.
Welcome to White Springs, Florida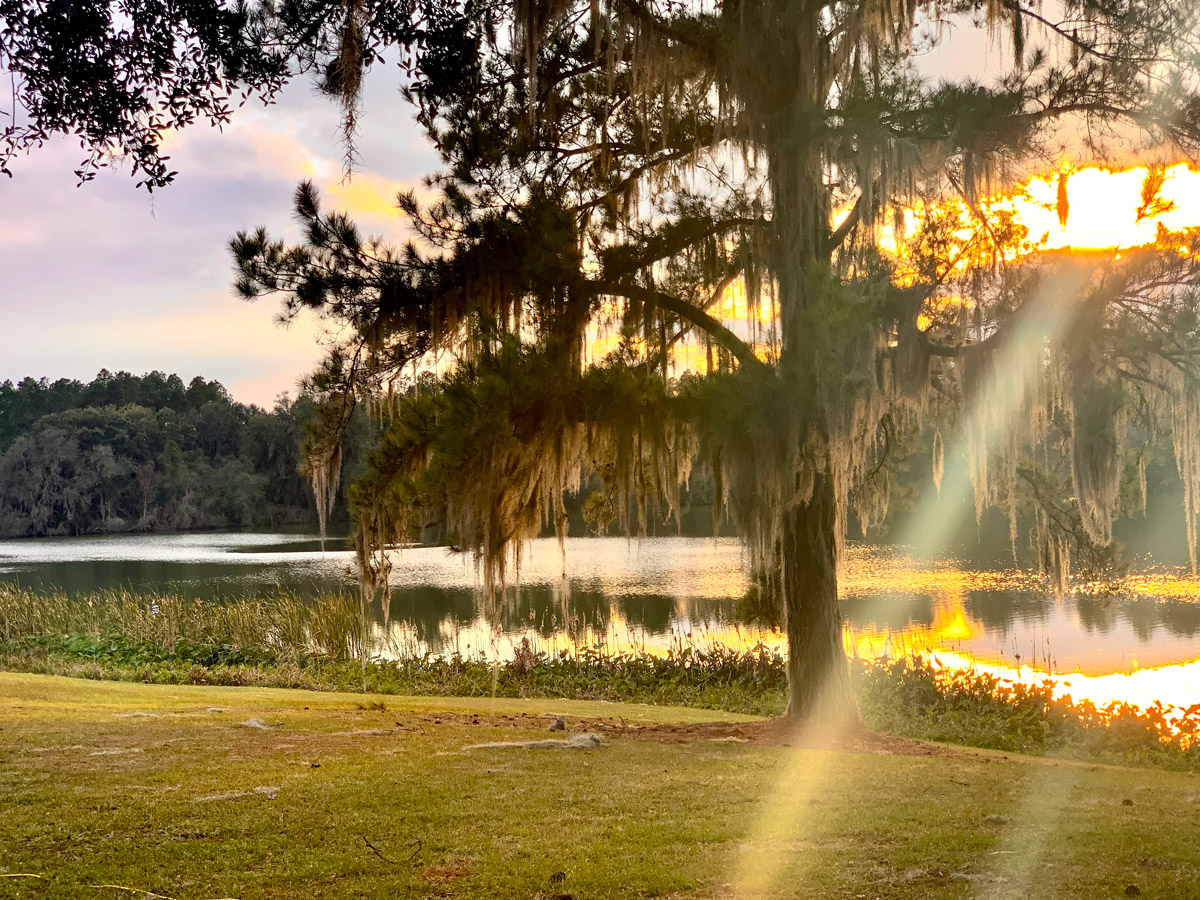 When I first received the invitation to join the guys from Berkley and SpiderWire, I could only envision the waters I'd seen photos and videos of over the years. But upon arrival, I found myself overwhelmed by the resort's natural beauty. Few places I've ever visited make such a spectacle look so effortless.
Our actual stay at the resort was also unmatched, as the cabins, the food, and the staff were truly world-class. Even if we were to strike out on the water over the following two days, the lodging experience in itself would've made the trip worthwhile.
On the Water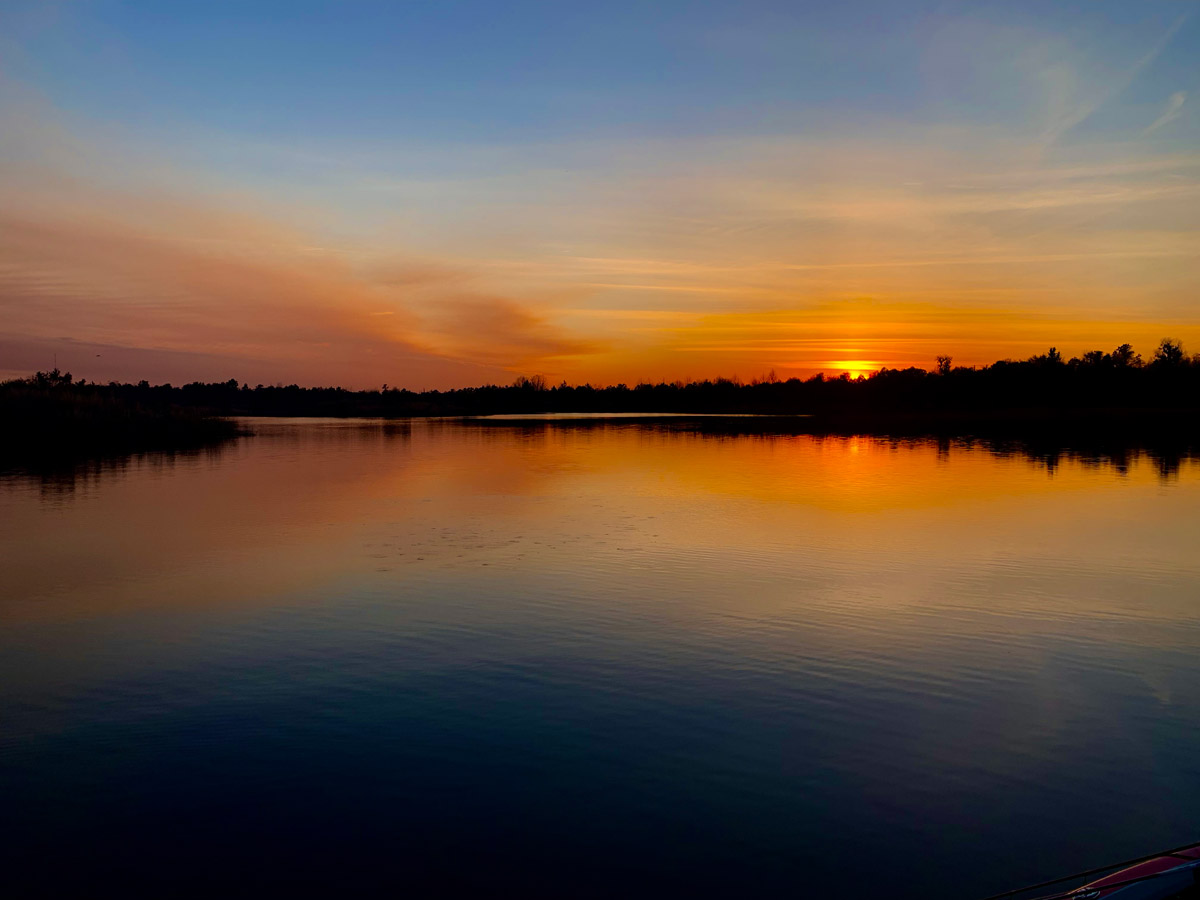 After hearing stories of 8- and 9-pound bass from the anglers who arrived a day earlier, it's safe to say I was salivating by the time we were loading up to head toward water. And, while the pros did caution us to prepare for a slower bite with the temperatures dropping the night before I'd throw my first line, seeing pure glass from the bow to the farthest bank in sight is enough to give any angler an inflated sense of confidence.
Though a tad overzealous, a cool hour in would prove I had every reason to be excited, as it was hard to cast a line without feeling a bite. There's something indescribably satisfying about having luck right out of the gate and knowing you're in the right place for the next few days of bass fishing. But there's also something almost stressful about realizing you can't be distracted by the days that lie ahead in case you can't match that early success. So, we treated that first day as a special opportunity that might not come again and pounded every honey hole we were lucky enough to stumble across.
I caught my biggest bass of the trip, a 4 1/2-pounder, in that first morning, but the action certainly didn't stop there.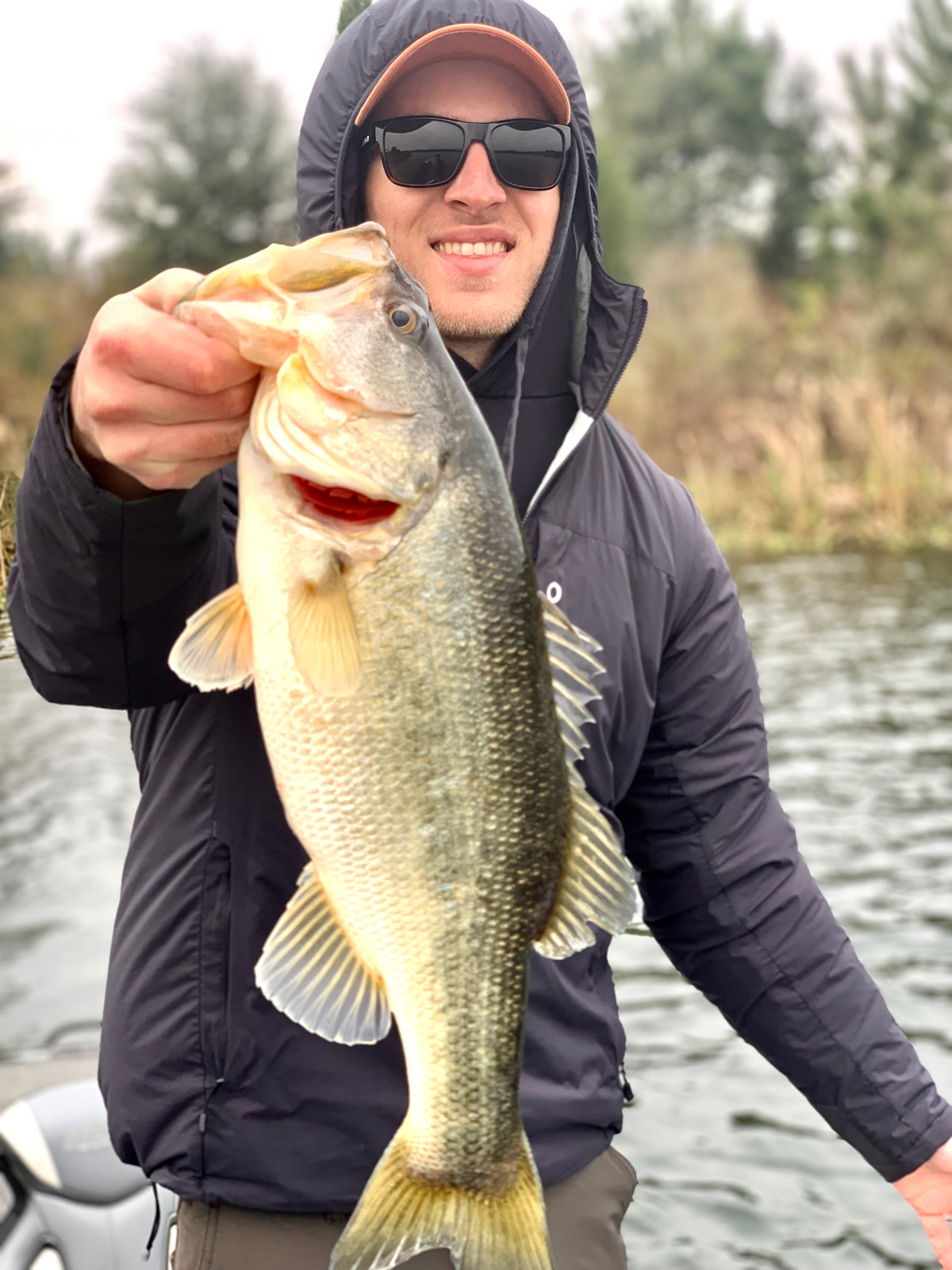 In a group of four media members, we took half-day rotations with each pro over the two days, meaning we'd each get to fish with two anglers per day, one before lunch and one after. I started off with Lehew, an Elite Series angler out of the Charlotte, North Carolina, area with three years in the circuit.
While at times it was difficult to finish a thought without being interrupted by a bite, I gained so much perspective on the pressures professional anglers face in those early stages of their careers. Even though widely regarded as an up-and-comer, Lehew didn't spare me any reality: winning tournaments is a necessity in order to sustain a professional career.
It's hard to conceptualize a risk-and-reward dynamic when you're watching someone who's so clearly a master of his craft perform right in front of your eyes, which offers a sobering realization of just how strong the competition is at the top.
A Childhood Hero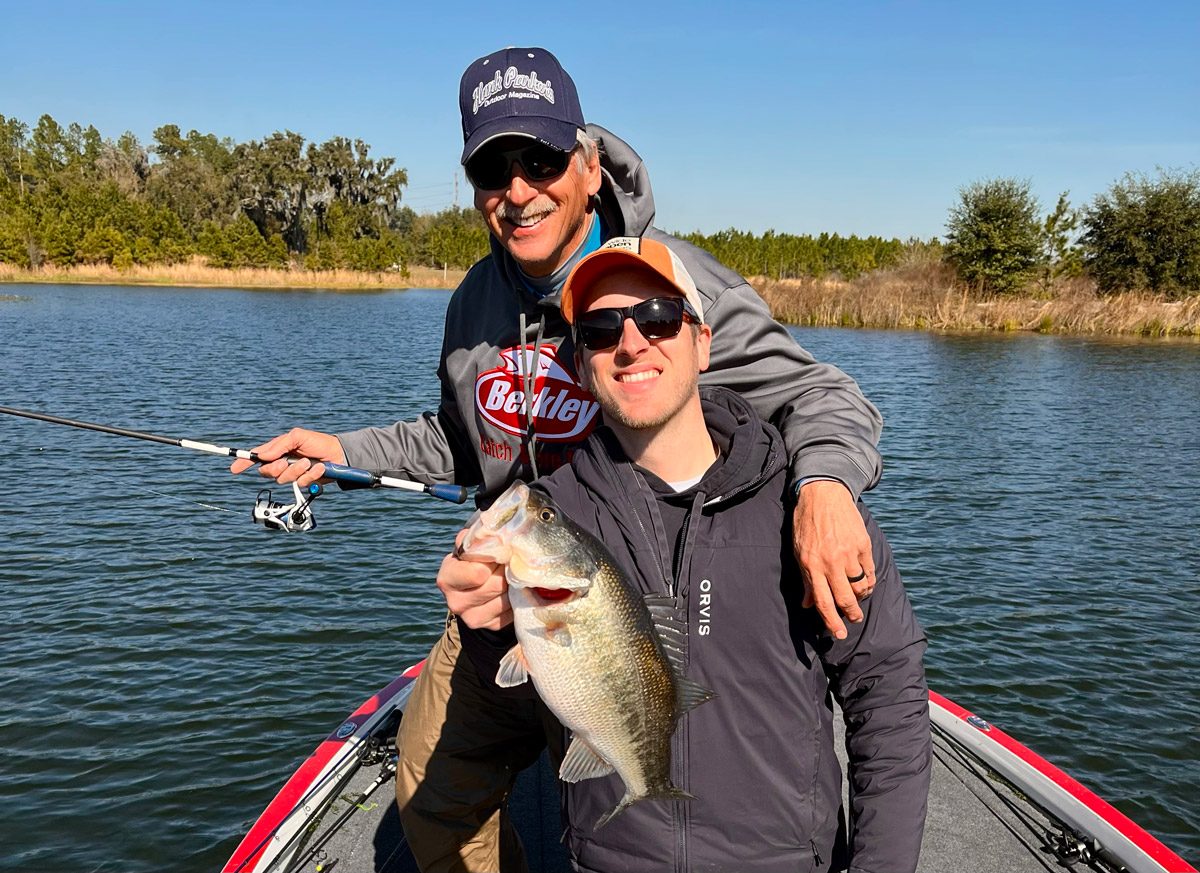 After a wild morning with Lehew that featured the best quantity and quality of bass of the trip, I was well aware of a special moment that lied ahead of me. Seeing Hank Parker's name next to mine on a complimentary itinerary is something I have to imagine 10-year-old David would have had a hard time believing.
I still fondly remember watching Parker on television all those mornings my dad and I would have the living room to ourselves. He was one of those very few fishing personalities you just don't forget, as his personality was as infectious as his knack for catching big bass.
Similar to my conversation with Lehew, Parker and I quickly made a connection on a personal level—I came to find that's hard not to do when you're alone on a boat for five hours—and he opened up about his fishing career, the stressors it created in his personal life, echoing Lehew's comments on the dire need to win. It was probably in my best interest to fish with a newer angler and a retired legend in the same day, just because I was able to really see the full scope of this unique lifestyle.
However, even though Parker fishes for leisure nowadays, our back-and-forth razzing inevitably led to a lighthearted rivalry that fueled an afternoon of determined competition.
The early afternoon was slow by comparison, but it probably didn't help that our lake was hammered by five or six boats all morning.
A few adjustments made all the difference, though, as I sidelined a ned rig that was working well for me at the end of the morning rotation for the Berkley Powerbait Jig that caught my 4 1/2-pounder.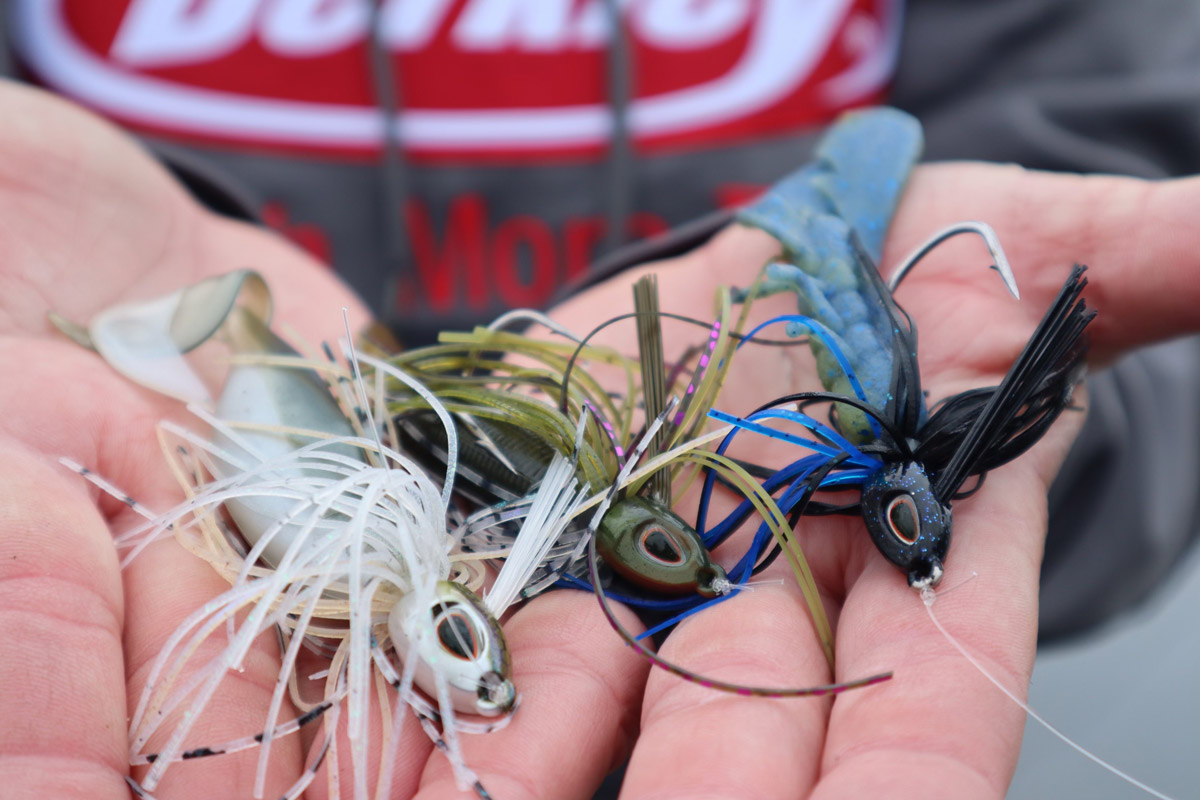 We didn't match the first morning in big bass numbers, but we definitely caught our fair share of bass, a testament to both of the products that headlined the trip. Not only did the Berkley Powerbait Jigs become my "old reliable" for the full two days, but I never once broke off on my SpiderWire DuraBraid, which was spooled on every reel I was using.
I'd used SpiderWire line before, but this DuraBraid proved virtually indestructible around rocks, timber and heavy vegetation, which paired perfectly with my fishing approach with the Powerbait Jig.
Fishing With an Active Hall of Famer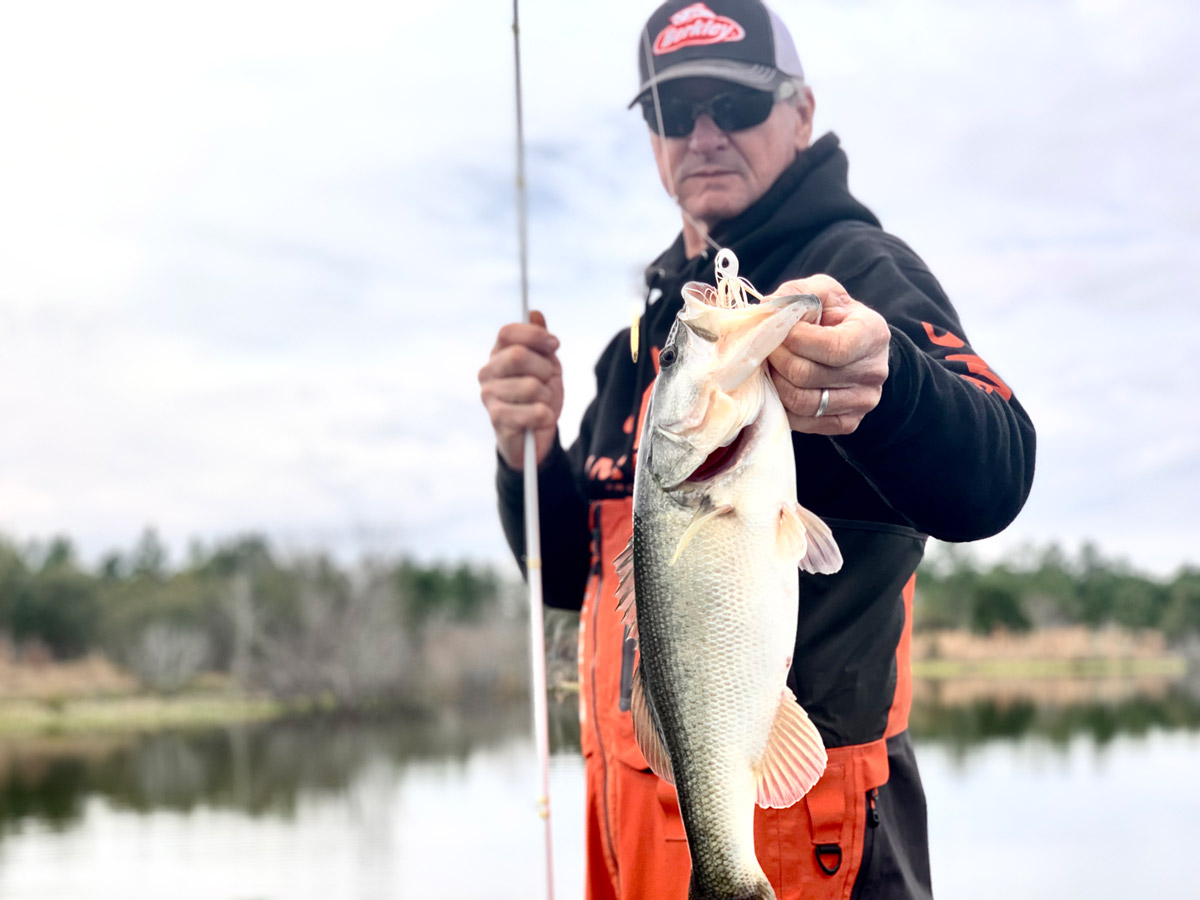 Already having the opportunity to clean up with an up-and-coming Elite Series angler and then fish with a legend among outdoorsmen, it's hard to believe I could be just excited about my second day of fishing. But fishing with a member of the Bass Fishing Hall of Fame who's still active is just as rare an opportunity.
Gary Klein, a co-founder of Major League Fishing who still competes in the circuit, is unquestionably one of the most driven anglers I've ever met. We were the first ones on the water that morning and the last ones off, and didn't waste one second of fishable time.
We weren't alone in our struggles to catch fish that morning, though, as every boat fell victim to a bitter cold front that seemingly hit the pause button on all fish activity for the first two hours. Our only saving grace was switching to a darker iteration of the PowerBait Jig I'd depended on the day prior. While I only caught a handful of 2-pounders, Klein was able to land a few nice bass while offering me tips on how to finesse a jig through fallen timber.
The Home Stretch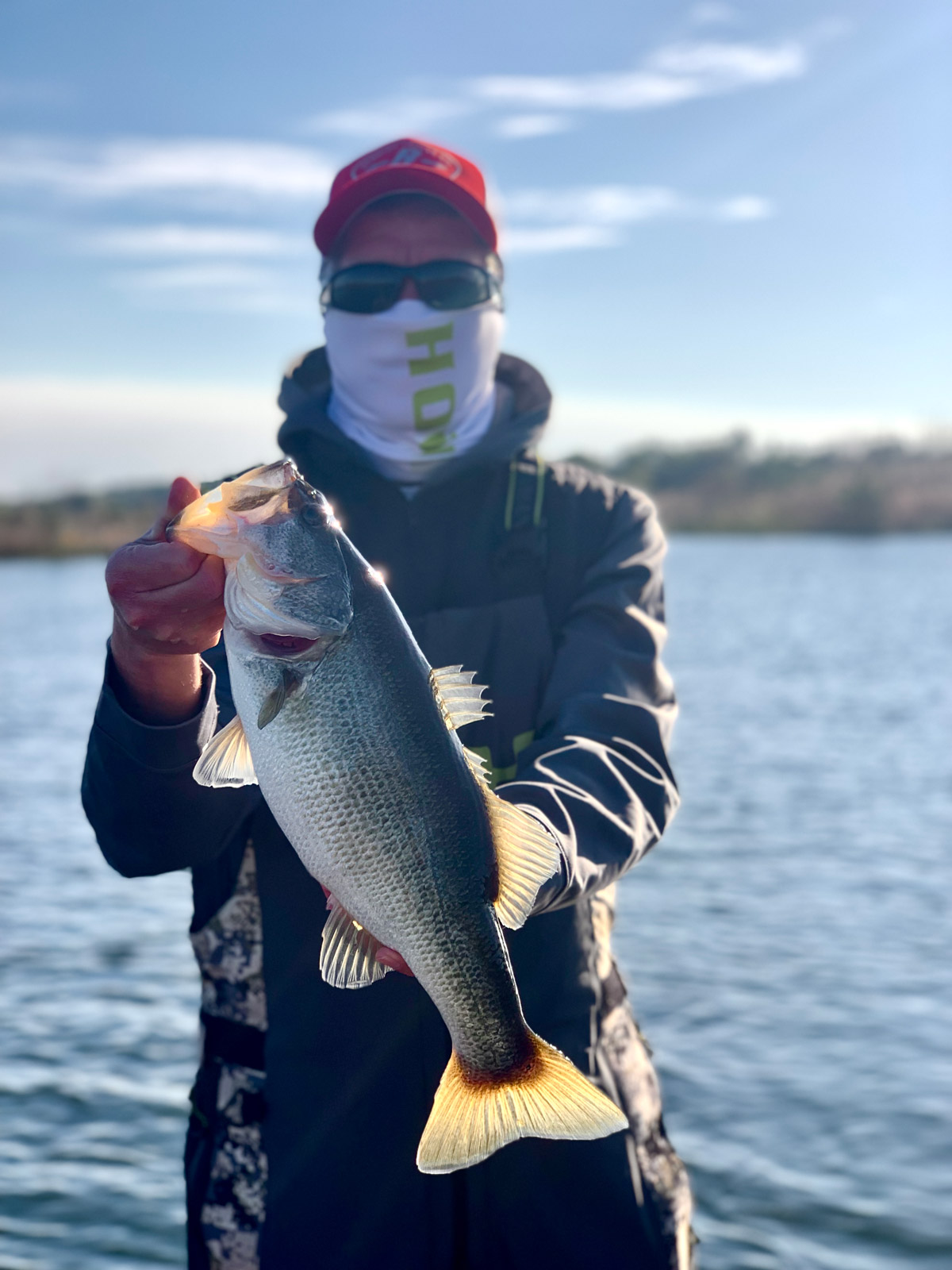 After we regrouped from lunch, we all had to dig a little deeper to finish strong. For starters, the fishing had simply slowed down because there were so many of us applying pressure to the water. But additionally, we were hurting after traveling and then standing on boats for two straight days. Even the handful of younger guys were starting to feel it.
I spent the last afternoon with Joseph Webster, an Elite Series rookie, and returned to the same area I'd hit so hard with Lehew. While we didn't have quite that level of success, we put up fairly impressive numbers, just nothing of particularly high quality.
Since we had all caught our fair share of fish for the week and we were all aching, I took the opportunity to ask Webster about some go-to fishing tactics he uses that I could incorporate into my own strategies, studying his cadence with a depth finder, as well as his target fishing approach. Simultaneously, I was picked the brain of the SpiderWire DuraBraid product manager to try and learn the most optimal applications for this braided line in less optimal waters. I surprisingly gathered more information while not fishing for two hours than I had while casting relentlessly for two days.
Bienville Plantation is a must-visit for any serious bass fisherman, hands down. Similarly, the Berkley PowerBait Jigs and SpiderWire DuraBraid are each absolutely worth the investment.
Rarely does everything go according to plan on a hunting or fishing trip—even a sponsored one—but both the fishery and the tackle unquestionably lived up to their names.