Whitetail hunters are notorious for wanting that big booner that covers half the wall and will spend their whole lives chasing that dream buck. Many believe that the promised land of whitetail deer hunting is in the Midwest and while that might be the case, there are other areas of the United States that offer high-quality whitetail hunting. The Southeastern United States fits the bill. While many might not consider the Southeastern U.S. to be a hotbed for whitetail deer hunting, you can certainly kill big deer if you choose the right spot. That is what this list is all about, ranking the best states in the southeast so you know exactly which tags you should buy this year. When making our list, we ranked our top five from five to one. The criteria we looked at to determine our list was deer herd population, the amount of public land available in the state, resident and non-resident tag prices, and Boone & Crockett data for each state.
5. Georgia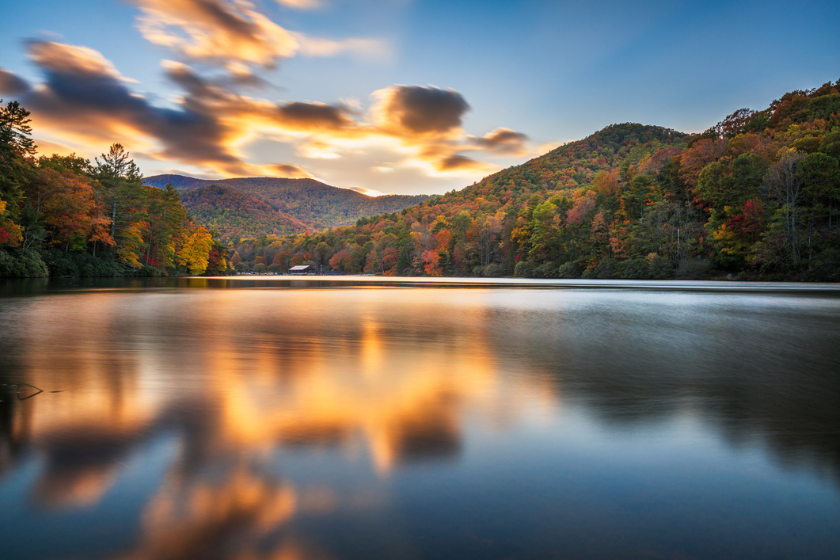 Georgia kicks off our list, having one of the best deer populations in the Southeast with 1.2 million estimated whitetails in the state. Georgia also has 1.2 million acres of public land that is available for hunting, which is 3.3% of the state's land. This gives plenty of opportunities for both resident and non-resident hunters who want to hunt in the state of Georgia. Resident tags will cost $25 and non-resident tags are $225, but those are annual licenses that cover most hunting and fishing for a year in the state. Now, Georgia may not be the dream state for a big Boone & Crockett buck, but its healthy deer herd has a high buck density and it ranks third in the country for antlerless harvests. It also has a very high success rate, at 55 percent. These added together with a high season limit of 10 antlerless deer and 2 antlered deer offer a huge opportunity for whitetail hunters.
If you choose Georgia, be sure to read up on all the regulations. Different counties have different regulations and one of the two antlered bucks taken has to meet certain antler criteria. This equates to a healthy, mature Georgia buck population and keeps younger bucks alive for future years.
4. South Carolina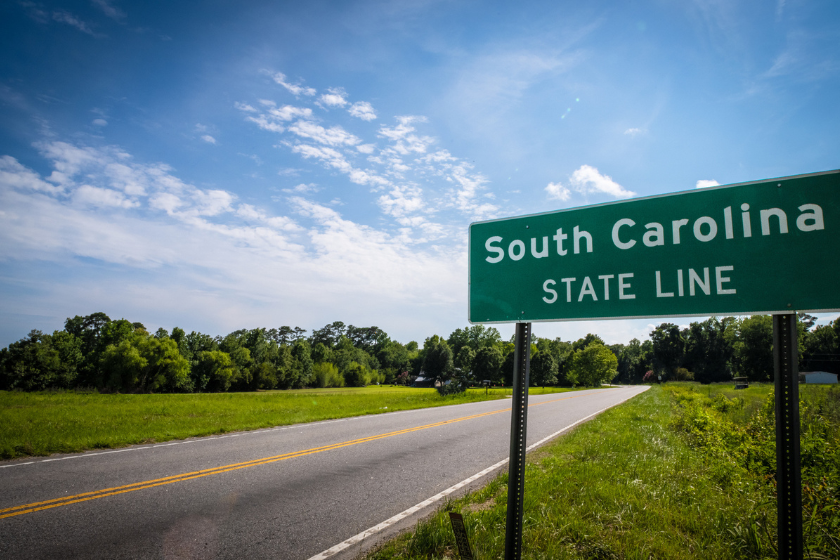 South Carolina is the only Southeastern state on this list that wasn't in the top 20 for entries for Boone & Crockett, but we included it nonetheless due to the high number of bucks that are harvested in the state. Currently, it is in the top five in the U.S. for the number of antlered deer harvested per 100 hunters at a staggering 65! While you might not find the biggest whitetail bucks in the country, you have higher odds of at least shooting a buck here than in most other states. South Carolina doesn't offer the biggest deer herd, estimated at only 730,000, but success rate and tag limits are both high. Tags will run residents a super affordable $18 and non-residents can get tags for as low as $225 for a single buck or as high as $335 for four bucks. The nice thing is that you pay for your tags as you fill them, but the first antlered tag has a 4-point or 12-inch spread minimum to fill. South Carolina is an interesting entry, but definitely one worth looking at for whitetail hunts.
3. Mississippi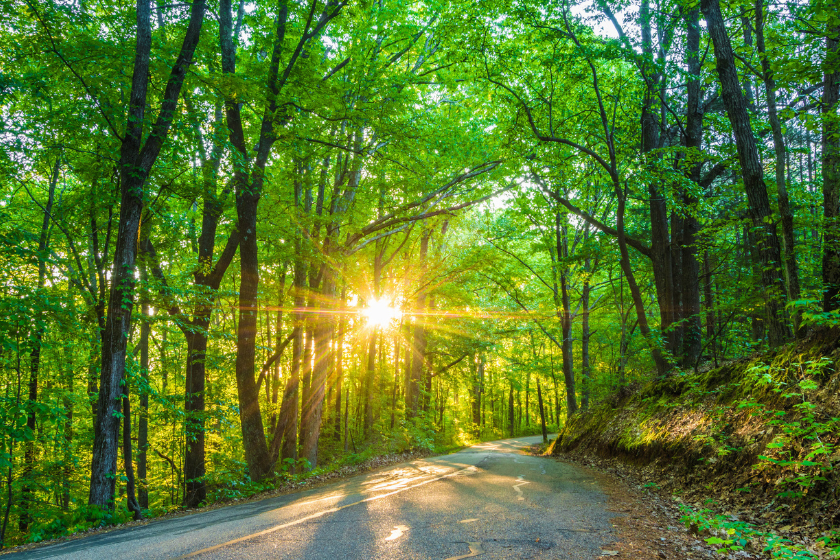 Going deeper into the Southeast, Mississippi is locked into number three on our list. It sports a huge deer population estimated at about 1.8 million animals and also has 1.2 million acres of public hunting land available. Mississippi is also known for its effective Quality Deer Management practices that have shot the state to the top of the list for quality of harvested bucks. It has a 79% harvest rate of bucks older than three and a half years old, and first in number of bucks harvested per 100 hunters at 74. If you want a high chance at harvesting a quality buck, Mississippi is your place!
For residents, deer tags run $45, which is fairly cheap. Non-residents can obtain their hunting licenses and deer tags with different options ranging between $200 and $350. But be sure to check the rules and regulations thoroughly, as different hunting zones in the state have different antler requirements for harvesting bucks. Hunters can take up to three bucks per year and five antlerless deer, giving you plenty of hunting opportunities. Mississippi is a bit lower on the Boone & Crockett list at 17, but you still have a chance at harvesting a quality, mature buck in this state thanks to the management practices and antler requirements.
2. Arkansas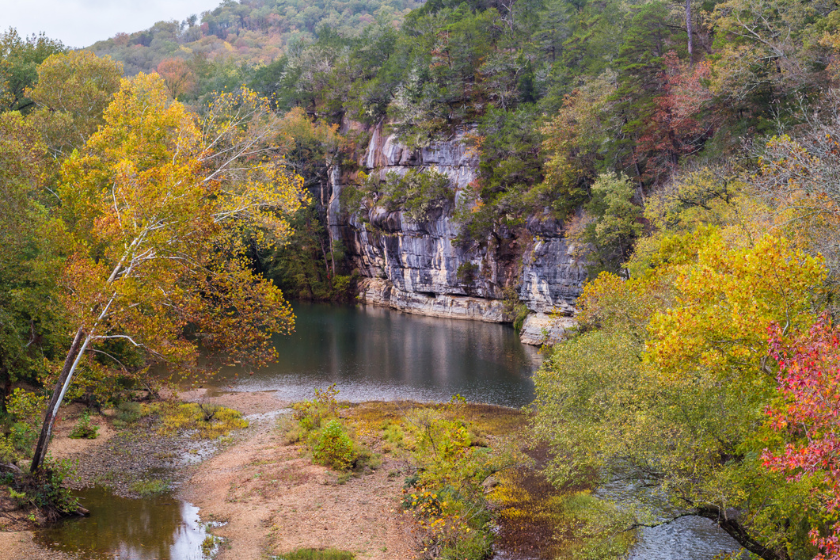 Arkansas might come as a surprise so near the top of this list, but it has a very healthy deer herd estimated around 1.1 million animals and an abundance of public land open to hunting with 3.2 million acres or 9.7% of the state. It is also one of the most affordable Southeastern states to hunt in for both residents at $25 and non-residents for as low as $125 for a 3-day hunting license and tags or $350 for a full year. Now, Arkansas is a little bit heavy on the rules and regulation side, but their game and fish website does a great job spelling out the regulations and bag limits for each of its 20 hunting zones. Hunters will be happy with being able to take between three and five deer total, including two bucks in all hunting zones. Arkansas archery season opens in late September and closes in February. Overall the state is under-hunted with only 9.7% of the yearly harvest coming from archers, giving archery hunters a great option for whitetails.
1. Kentucky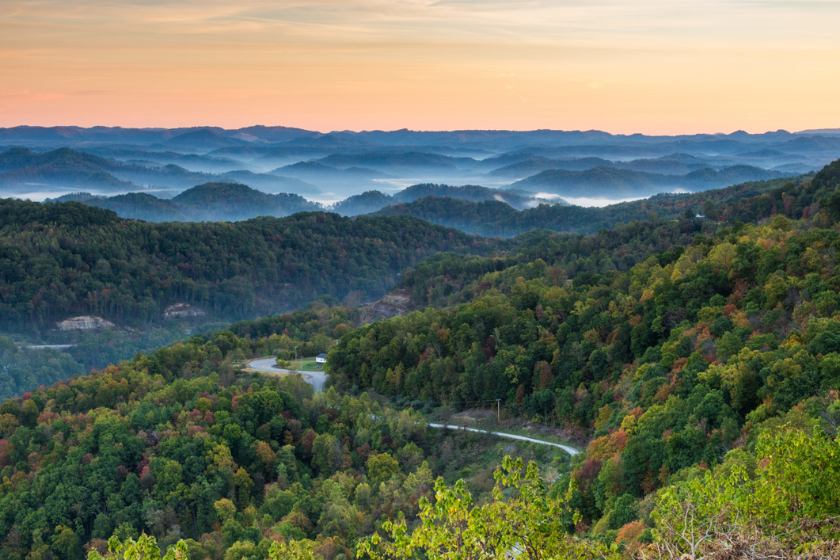 Coming in at number one for the Southeast is the state of Kentucky, which has become a hotbed of whitetail hunting over the past decade or so and has a wealth of opportunities for many hunters. With a well balanced deer herd of around a million animals and friendly hunting regulations, Kentucky has become one of, if not the best states to go whitetail hunting outside of the Midwest. Deer tags can be obtained by residents for $35 and non-residents can bag up to four deer for the cost of $185, making it the most economical choice as well. One downside for non-residents is that Kentucky is the lowest on the list with only 804,000 acres of public land. But that public land is also well-known for putting out some monster whitetails! Archery season in Kentucky starts in early September and runs through mid-January. Hunters may only take one buck, but in Zone 1 counties, hunters can take as many antlerless deer as they are willing to pay for. Just be sure that you know what the bag limit is for the zone that you are hunting. Kentucky is number five on Boone & Crockett's list for most entries and ranks second in likelihood of harvesting a Booner. So if you are looking for a reasonably priced hunt for a massive whitetail, Kentucky might be your best bet.
Honorable Mentions
The Southeast offers a ton of whitetail opportunities. Some other states that fell just shy of our top five were Tennessee, Alabama, North Carolina, and Virginia. Don't hesitate to check those states out as well.
Enjoy the outdoors?
Sign up for daily stories delivered straight to your inbox.