Summertime is just around the corner and we hope for you, that means blissful beach days and lots of fun in the sun! Whether with family or friends, for relaxation or play, for bike cruising or surfboarding, mornings by the coast and evenings on sandy shores do not get much better in the bittersweet moments of those summer months. The feeling of the salty breeze on your bare skin as you walk down the half sand-half paved walkway to the beach is unmatched.
However, the feeling could be arguably matched if you are carrying a surfboard in your hands. While you may say that surfing is a wintertime delight, this beach special is focused on all the best surf spots to check out this summer. From experienced surfers to budding beginners, the American surf culture and surf stoke are real. From basking in the cool Pacific waters at Cowell Beach in Santa Cruz to discovering the Atlantic's Outer Banks in North Carolina, this list of top USA surf destinations is sure to have the charming surf town vibe you are looking for.
Best Places to Surf in the US: Where to Ride the Best Waves this Summer
Cocoa Beach, Florida
Home of 11-time world surfing champion Kelly Slater, the waves in Cocoa Beach, Florida, are some of the best in the country. Cocoa Beach is also where the NKF Rich Salick Pro/Am Surf Fest happens every year. The calm and reliable waves at this east coast spot are perfect for surfing beginners and the pier is a haven for longboards. More seasoned riders can try the "first" or "second" beach breaks, while those wanting more direction can take surf lessons at Cocoa Beach Surf Company or the famous Ron Jon Surf Shop.
California
With miles of coastline on the West Coast, specifically in southern California, it is no wonder California tops the charts of surfing in the US. Home to some of the best waves and most consistent waves year-round, you can see why so many California surf towns make our list of the best surf beaches to hit this summer. Since it's summer, you can also (maybe) ditch that wetsuit and get directly into the cold waters of the Pacific Ocean. Those wanting to ride some of the most beloved point breaks at places like Malibu and Santa Barbara will have to plan for winter though when the area sees the best seasonal swells.
Huntington Beach
Nestled on the Pacific Ocean just southeast of Los Angeles in between Long Beach and Newport Beaches, Huntington Beach (fondly known as H.B.) has been home to the U.S. Open of Surfing since 1959. While those in Santa Cruz or Surf City (New Jersey and North Carolina) argued HB's claim to be Surf City USA, those who are actual surf historians would disagree. If you want to learn more for yourself, be sure to check out the International Surfing Museum, the Surfers' Hall of Fame, and the Surfing Walk of Fame during your trip to HB. There are five main beaches to enjoy when you visit, including Huntington City Beach, Sunset Beach, Huntington Dog Beach, Huntington State Park, and Bolsa Chica State Beach.
San Diego County
Encompassing 70 miles of coastline, San Diego County is one of the most integral areas to shape surf culture in our modern world. With varying conditions and spots for all skill levels, you can find the waves for anybody's desires. While some of these areas are a little more crowded, the spots for world-famous surf breaks and big reef breaks in San Diego County include Encinitas, Cardiff, and Lower Trestles (on the northern edge of Orange County near San Clemente). There is also the legendary Black's Beach, which features more unpredictable, big waves suited for more advanced surfers.
The Outer Banks, North Carolina
More recently popularized by the teenage saga Outer Banks on Netflix, this slice of shoreline features some of our favorite surf breaks in the country. Tropical swells in fall challenge some of the most experienced riders in the game, but surfers of all skill levels can have fun on the two islands that make up Wrightsville Beach all year long. Actually dubbed by National Geographic as one of the best surf towns, Wrightsville offers some amazing surf schools, surf rentals, and even a family surf camp so the whole crew can learn together!
RELATED: Park Profile: The Pristine Coast of Hammocks Beach, North Carolina
Hawaii
If you want the cream de la creme of both magnificent beaches and some of the most perfect waves out there, hop on over to one of the Hawaiian islands. Picturesque beach towns with old surf shops, markets, and smiling faces are in abundance here, constantly reminding you to stay on island time.
Waikiki Beach
Waikiki Beach is a world-renowned surfing destination that brings wave riders in from all over the world. The long, barrel waves are especially friendly towards newbies. What we can say, is the views for these surf lessons don't get much better - Diamond Head is the backdrop to your glorious water workout. The most well-known breaks include Canoes, Queens, and Sandbar, and you can be taught by the absolute best at the surf school in front of the Royal Hawaiian resort.
Oahu's North Shore
If you visit the North Shore in summer, you will miss the celebrated Pipeline surf break, which produces some of the most incredible 30-foot barrels that only the equally talented and equally foolish attempt. Most surfers who are just looking to take it easy can visit Chun's Reef and Haleiwa Beach Park. This colorful surfing town is known for its amazing selection of surf schools and shops for rentals to utilize while on your visit.
Montauk, New York
Once the geography of the east coast hits the eastern tip of Long Island, the shore changes from relatively sandy to rocky, sediment of glaciers left behind. These conditions truly create some optimal surfing conditions and Montauk is said to have some of the best surf on this side of the country, Montauk actually has reef breaks facing south, which catch seasonal swells at the end of summer into Autumn. This part of the country is also great for beach vacations as it seems to be a little quieter than some surf towns on the west coast.
Ocean City, Maryland
A wonderful spot no matter the occasion, Ocean City is a charming seaside town with fun and games for the entire family. This is a great spot if you are looking for somewhere the family can chill while the one surfer in the group can hopefully catch waves offshore. While it's best surfed in the swells of hurricane season, summertime offers a few consistent smaller waves if you have the patience to wait for them.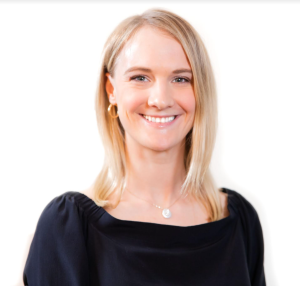 An avid adventurer and lover of all things outdoors and travel, Sydney Paschall has explored and discovered as many beautiful places as she can, with extra time spent in Oregon, Colorado, and driving up and down the west coast. Now based in Austin, Sydney focuses her time on writing, social justice and activism, living more mindfully, and staying active to optimize the mind, body, and soul. Instagram: @_sydshine
Where do you think is the best place to surf in the US? Share your picks with us on our Wide Open Roads Facebook!
Enjoy the outdoors?
Sign up for daily stories delivered straight to your inbox.