The Rocky Mountains are an ideal destination to plan a camping trip. With majestic views and lots of recreational opportunity, this options for campers are nearly endless. The Rockies' expansive range stretches across several states and varying terrain.
While all of the states along the Rockies offer plenty of places to camp, the following five states stand out like the sparkling gems they are. Add these five best camping states in the Rocky Mountains to the ultimate camping bucket list and make some memories under the stars.
Colorado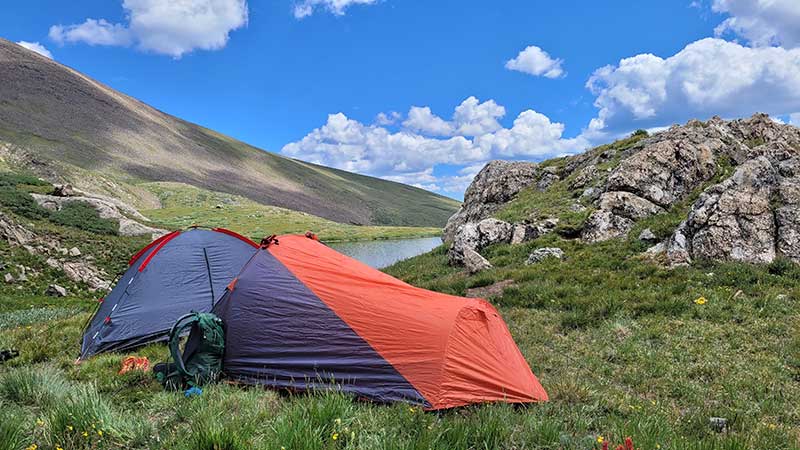 Home to Rocky Mountain National Park, Colorado is unsurprisingly one of the best states to enjoy the famous mountain range. Within the park itself, adventurers can stay in designated campgrounds or backpack into wilderness areas.
Aspenglen Campground: This campground requires reservations and is open seasonally to tent camping through late September.
Glacier Basin Campground: Located on Bear Lake Road, this seasonal campground features a total of 150 camping sites and also requires reservations.
Moraine Park Campground: Featuring 224 sites, this campground is typically open year-round, but it will be closed for a portion of 2023 and 2024 for construction.
Timber Creek Campground: The only campground on the west side of the park, Timber Creek is located along the Colorado River, eight miles north of the Grand Lake entrance to the park.
Longs Peak Campground: Located about 20 minutes south of Estes Park, this campground is only open during the summer season.
For backpackers who'd rather camp off the beaten path, wilderness backpacking camping permits are required at all times. Campers must pick up physical paper permits at one of the park's wilderness offices before heading out. With ever-changing conditions, it's important to check for closings and regulations before camping within Rocky Mountain National Park.
Idaho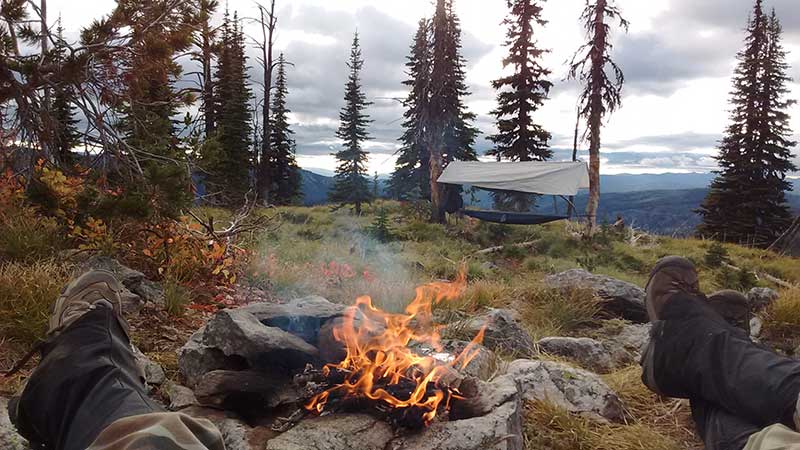 A large section of the Gem State is part of the Rocky Mountain system, including the Idaho-Bitterroot Rocky Mountains, Greater Yellowstone Rocky Mountains, and Western Rocky Mountains. Featuring 2,600 named mountains, the Idaho-Bitterroot Rocky Mountains cover nearly 5,000 square miles and offer lots of opportunity for outdoor recreation. Some popular camping areas include:
In the Selway-Bitterroot Wilderness: This beautiful area covers over 1 million acres.
Around the Coeur D'Alene area: A National Forest as well as independent campgrounds offer plenty of opportunity to stay.
Along the Nez Perce National Historic Trail: This trail covers over 1,00 miles and is managed by the U.S. Forest Service.
Montana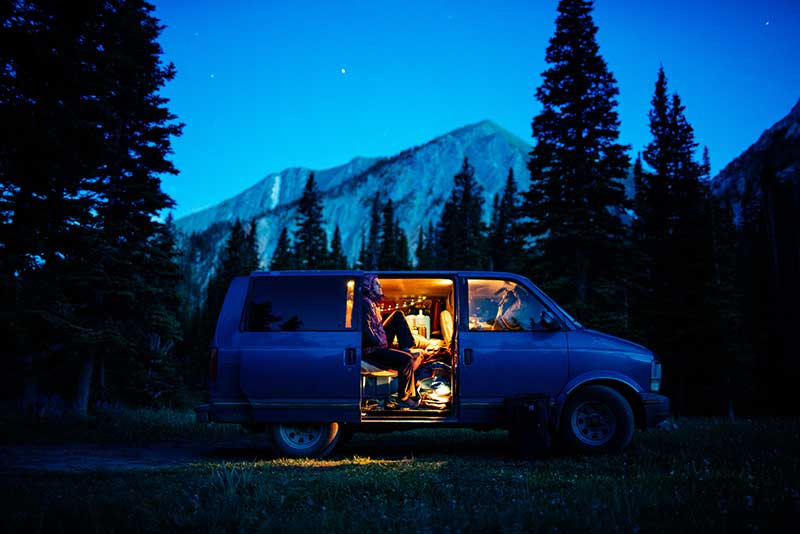 Montana, the "Land of the Shining Mountains," is home to 77 named ranges of the Rocky Mountains. Probably the most popular destination to experience some of the system is within Glacier National Park. The park features 13 different front-country campgrounds, with options for RVs, tents, and everything in between.
Apgar Campground: The largest in the park, this campground has 194 sites and is open year-round.
Avalanche Campground: Tent and RV campers can both stay in this campground located close to great trails for $20 per night.
St. Mary Campground: The largest campground on the east side of Glacier National Park, St. Mary features 150 sites and requires reservations.
New Mexico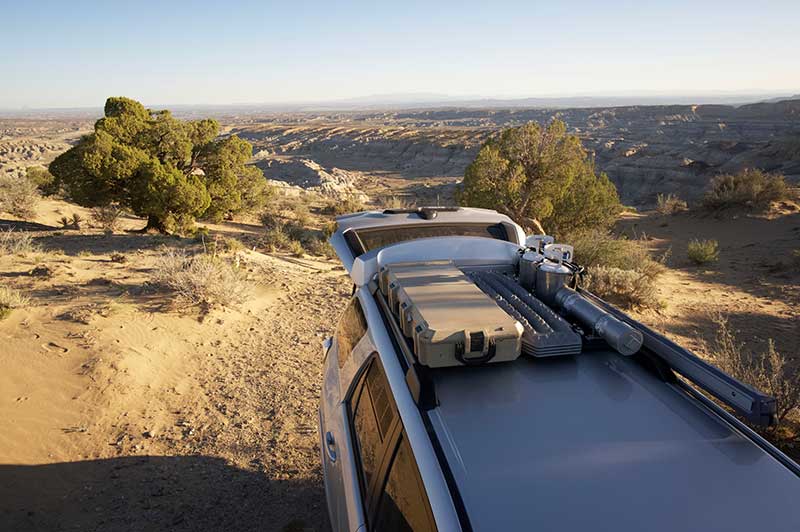 Located in New Mexico, the Sangre de Cristo Mountains are the southernmost of the Rockies. Much of them are located within National Forests, where visitors can hike, hunt, bike, backpack, and camp.
Carson National Forest: Visitors have several options for staying in RVs, pitching a tent in a campground, or camping on their own.
Santa Fe National Forest: Primitive camping is permitted almost everywhere within Santa Fe National Forest, but dedicated campgrounds are also available.
Wyoming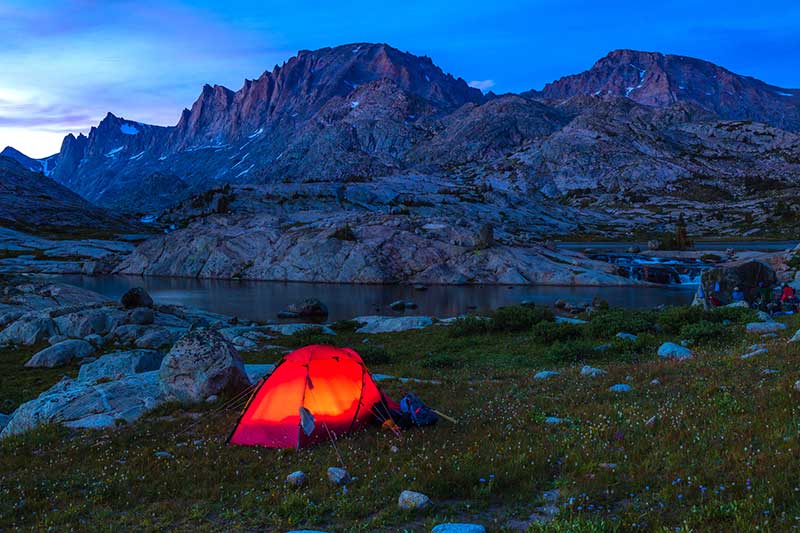 Grand Teton National Park in Wyoming features the Cathedral Range of the Rocky Mountains, making it a top state for camping in the famous mountain range. The park offers several campgrounds, all of which require reservations:
Gros Ventre Campground
Jenny Lake Campground
Signal Mountain Campground
Colter Bay Campground
Colter Bay RV Park
Colter Bay Tent Village
Lizard Creek Campground
Headwaters Campground
The Wind River Range and Big Horn Mountains are also great Rocky Mountain destinations within the state.
While some regions and sites are open to camping year-round, harsh conditions lead to officials closing some campgrounds for months at a time, so be sure to check regulations before setting up camp.
Enjoy the outdoors?
Sign up for daily stories delivered straight to your inbox.