If you're new to chasing elk, these may just be your best elk hunting bets.
What are the top factors when it comes to having the best elk hunting opportunities?
Is it simply the state with the largest population, or the one with the best chance of tagging a trophy? Both of those factors will play a roll in your decision to hunt elk in an area, but for a new elk hunter it may come down simply to which state has the best chance to draw a tag.
This is not to say that just because you are new to elk hunting that you are not an established hunter already. In fact many of us in the hunting community have our bucket list of hunting experiences that we all desire, but it's easy to get stuck in the same old, same old each and every year. That doesn't mean we have no applicable skills or styles that can work for elk, it's just that we have no experience.
To put it into perspective, most elk hunters come from the states where elk hunting is a part of life. The rest are those who apply for the non-resident tags generously offered by states with resident elk populations. They welcome hunters from all over the U.S. to their region for a fine elk hunt. It is in one of these states that might just be the best opportunity to tag your first elk.
First, a few quick and common facts about the American elk as a reminder of what it is exactly that you're getting yourself into.
The American Elk
The name American elk might sound a bit presumptuous being that the elk, or Wapiti as it is also known, is a native species to all of North America from Alaska through the Canadian Rockies, and all the way to New Mexico. There are also populations that have been reintroduced in the east from Kentucky all the way to Pennsylvania.
For our part, we will stick to the Rocky Mountain elk, a breed of animal that has been on hunters' minds ever since we started to explore the western half of the continent. Bull elk are large, typically reaching over 700 pounds and around five feet tall at maturity. As a comparison, that's more than double the size of a mature mule deer.
As with the bull moose, an adult bull elk can be a serious load once you get one on the ground, so you had better be in good shape to deal with the task of quartering it to pack out. If you have not yet tackled a bull elk adventure, we'd suggest this sort of hunt should come with the help of a qualified outfitter. We certainly understand the expense of travel, lodging, and food, and adding an outfitter could double that. But experiencing it with the odds in your favor thanks to the guidance and knowhow of a reputable outfitter will tip the scales.
And as many extremely experienced elk hunters will tell you, hunting an elk in bear territory comes with a whole new set of dangers. Having someone watching your back can help you focus on the task at hand.
Now, without further delay, are the states we'd recommend first time elk hunters set their sights.
Colorado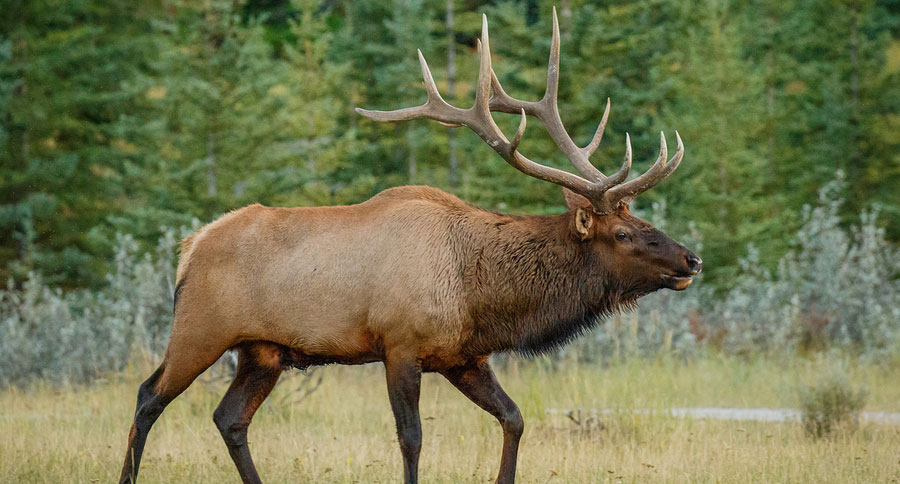 Those who say that trophy elk aren't so plentiful in the Centennial State may be right, but at a time when many states allow limited harvests, Colorado gives thousands of opportunities to resident and non-resident hunters alike. Over-the-counter licenses are a big draw and also increase Colorado's elk hunting popularity tremendously.
Any new elk hunter would be remiss in not considering Colorado as a great starting place for experiencing their first elk hunt. It may not produce a record book entry bull on your first try, but it will give you a great introduction.
Idaho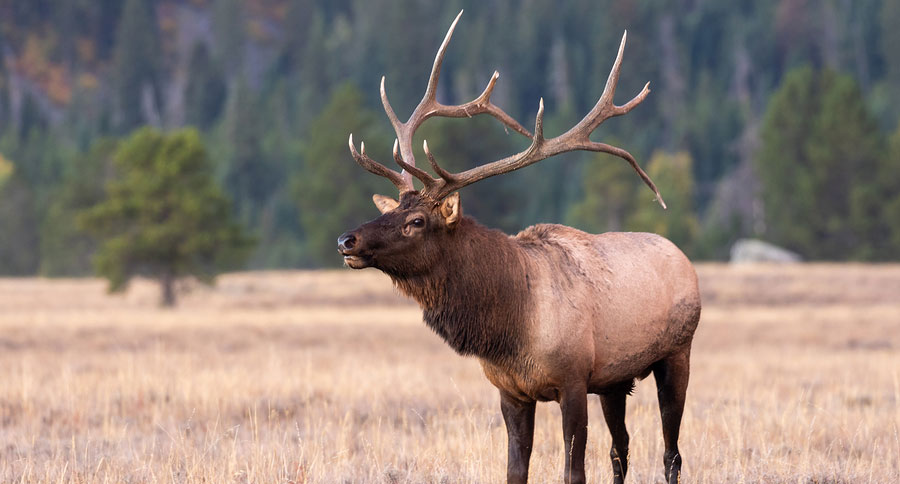 The Gem State is another western state which has snow-capped mountain ranges, rivers with rapids, vast lakes, and steep canyons. In other words, it's great elk territory.
Hunting here is for the intrepid, the rugged, and the well-conditioned, but not for the faint-hearted. Officials estimate the elk herd in Idaho at around 107,000 animals which gives it a big boost for out-of-state hunters.
Since many of the 28 managed elk hunting zones are heavily forested, be ready for a serious backcountry adventure, in and out. Some of these zones come up with trophy bulls year after year, but Idaho almost never fails to please beginner hunters.
Montana
Hunters in Montana can chase no less than the Shiras moose, mountain goats, mountain lions, bighorn sheep, turkeys, wolves, and even bison. But it's the Rocky Mountain elk that attract a large portion of that attention.
Montana is such a vast state, and has such a considerable variation in geography, topography and altitude, that even the climate can never quite be pinned down, let alone an elk. This brings with it every possible consideration for a hunter that we listed for Idaho and more.
will always be on the radar in terms of elk hunting, especially with more than 163,000 elk in the state. Many say the southwest part of the state is where most of the elk can be found, while other hunters claim that the state offers a good mix of big bulls along with high success rates.
Wyoming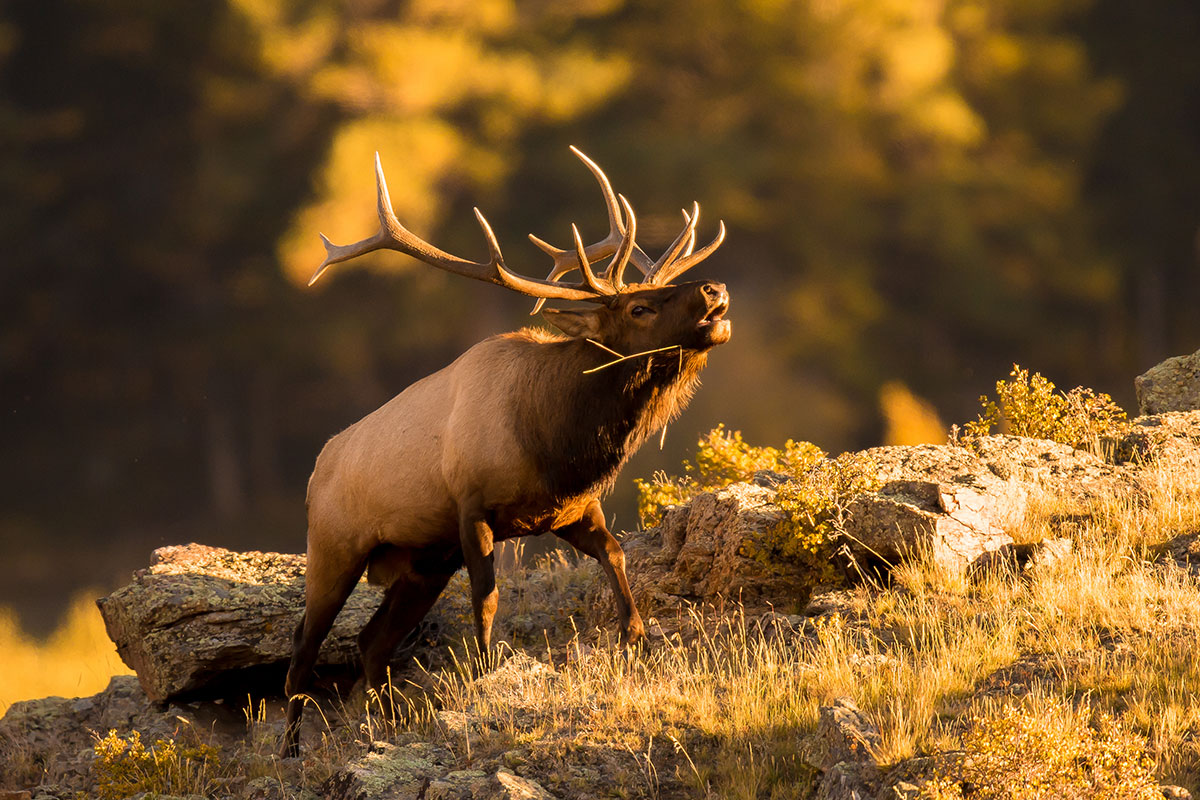 If you're going after elk for the first time, you could do a lot worse than Wyoming.
The Wyoming Game & Fish Department says, "Wyoming elk hunters have a wide range of options. Elk range from mountainous wilderness areas to lowland deserts and plains and are plentiful on both public and private lands. Every national forest has elk, and herds are also present on mountain ranges and desert areas administered by the Bureau of Land Management."
A person that wants to hunt elk in Wyoming may apply for a reduced price cow/calf elk license without applying for a full price elk license. Interestingly enough, all nonresident, full price elk licenses include an annual fishing privilege license.
New Mexico
Sometimes lesser known than other elk hunting states, New Mexico might just be where you harvest a bull elk you'll forever be proud of.
The state allocates their tags a bit differently from others. New Mexico Game & Fish states that, "In accordance with state law, the draw attempts to distribute a minimum of 84 percent of the licenses for each hunt to New Mexico residents, 10 percent to residents or nonresidents who've contracted with an outfitter."
Again, hiring a reputable guide or outfitter can only benefit a hunter. New Mexico might not have the high numbers of elk that other states do, but the chances of a bagging a trophy in the Land of Enchantment State is better.
Honorable mention goes to the other western states, Oregon, Utah, and Arizona, that have established elk populations.
Drawing a bull tag anywhere in the country often requires preference points, but the first time that you hear a bugling bull bellow from the mist, you'll feel like you hit the lottery twice.
Whether you draw for an archery hunt on public land or find yourself glassing a rifle hunt in a national forest, an American elk hunting trip is one of the most revered big game hunting experiences you can have, and it has to start somewhere.

Looking for a little more or even hot lunch for your hunting blind? Follow my webpage, or on Facebook and Twitter.
NEXT: 6 WAYS TO SCENT CONTROL YOUR CLOTHES BEFORE THE HUNT
WATCH