If you've ever watched a pro B.A.S.S, FLW, or MLF Tour event televised in the Spring in the southern part of the United States, you've probably watched professional anglers bed fish. There's good reason for it. This is the time of year that you get to see big fish pulled from their nests, and pro competitors can often win tournaments single handedly with one catch. While bed fishing has been around for a long time, it has been in the last couple decades that the arguments against it have risen. With a new found emphasis on conservation and wildlife health and longevity, more study has been performed to see if bed fishing bass is indeed harmful on macro and micro levels. With that in mind, let's glance at the obvious arguments in favor of bed fishing, and then highlight several arguments against bed fishing for bass. Then it is up to you to do more research and decide for yourself if it's something you feel is appropriate or not.
3 Arguments for Bed Fishing
1. Fish are shallow and easy to find
Bed fishing for bass is a very efficient way to find big females that can definitely up your chances at the weigh in. The reason for this is because the fish have moved into the shallows and in fairly clear water you can actually see the bed and the fish sitting on it. Being able to see a big bass in the shallows makes your chance of landing it a lot higher than just casting blindly.
2. Fish are concentrated to specific areas
Finding the fish while they are sitting on beds is the first task, but when you do find where they are nesting, the game is on. You are liable to find multiple big fish in one area. Often the best bass spawning areas are attractive to multiple fish and this makes it possible to find high concentrations of fish to target. This also makes it possible to put a bunch of fish in the livewell very quickly.
3. Sight fishing is very effective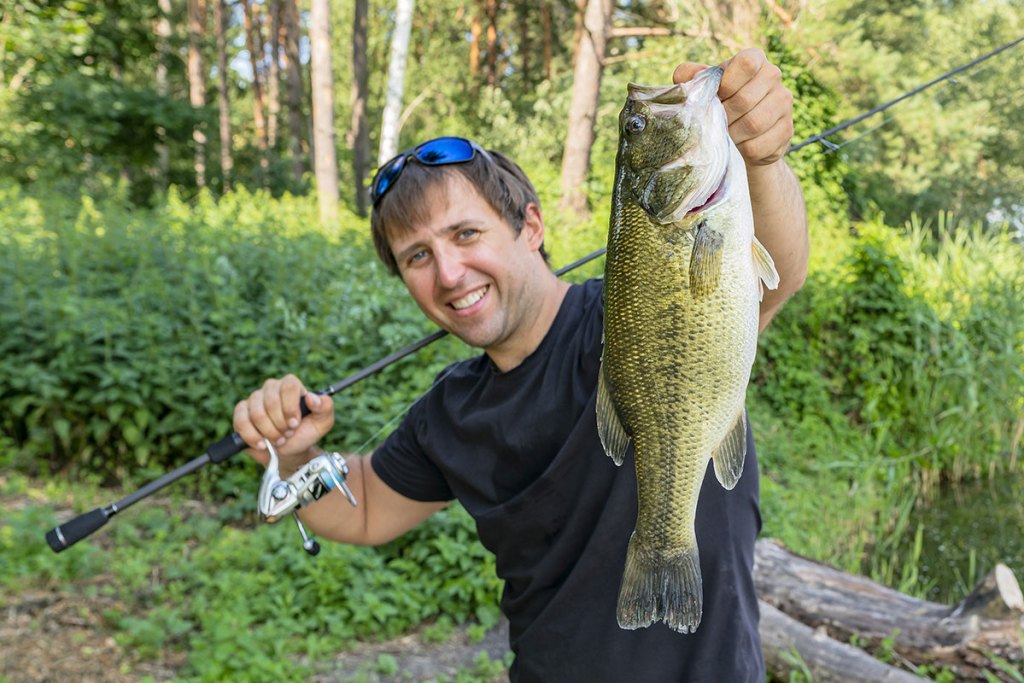 Whether you are trying to score a big weigh-in for a tournament or just wanting to have a very memorable day on the water, sight fishing beds is a fun, efficient way to put bass in the boat. Being able to sight fish big bass allows you to put your lure exactly where you want it and you can, in real-time, play the fish's reactions. You can also cycle through different lures to see which bait gets the bass off of the bed.
3 Arguments Against Bed Fishing
1. Bed fishing causes stress to prespawn females
Stephen Klobucar provides some great arguments against bed fishing in his piece for MeatEater. He reports research documenting the connection between female bass stress and nest success, on micro and macro levels.
If a female is preparing to spawn and she is pulled from the bed, this can delay spawning which often negatively affects nest success. If you think about this on a macro level it is easy to see how, in theory, this can be detrimental to overall waterbody populations in highly pressured areas. So in short, bed fishing could cause stress to prespawn females and therefore make them unsuccessful in spawning.
2. Bed fishing contributes to the removal of nest guarding males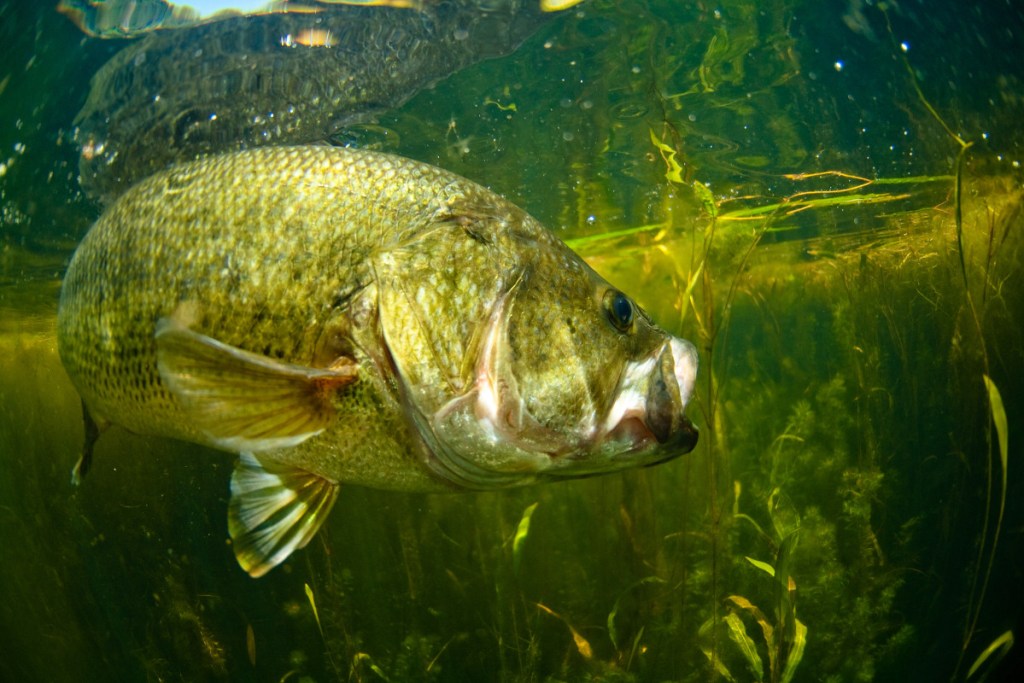 Bruce Shupp discussed this topic in his column for ESPN a couple decades ago. He compares the differences in northern bass fisheries and southern bass fisheries and goes into how replacement of adult bass works biologically. In some bodies of water this has proven to not be a problem, but some studies show northern waters are at higher risk of this problem occurring.
In areas where bass grow slower and biology takes longer to replace adult bass, male bass caught off beds often return very slowly if at all. This allows increased chance of predation on the nest and low chances of survival for local bass populations. This article was reported some time ago, so it is feasible to believe that might be a more localized problem than a universal one.
3. Ethical Implications
Gene Gilliland wrote an article for Bassmaster in 2020 discussing possible arguments against bed fishing. While he did discuss some of the same biological points, he also discussed the ethical dilemmas involved with bed fishing.
Oftentimes bodies of water will only have so many good spawning sites for bass and this concentrates the fish into a few areas. This also concentrates the fisherman into these areas as well. This can increase fisherman to fisherman conflicts over spot-hogging and other sporting ethics. It also puts increased pressure on the fish within the greater spectrum of catch and release fishing. So if bed fishing was nixed altogether, it is possible that inter-fisherman conflicts would lessen.
So, For or Against?
Truth be told, this is a very polarizing topic. How do we decide if bed fishing is good for the sport or the fish themselves? I think the first step is for all anglers to step back and realize that there is potential for negative effects. We should all do the proper research and educate ourselves on the possible problems and solutions.
Lastly, like any great thing that has been conserved, maybe we just need a little better moderation. Conservation through moderation is the reason we have game to hunt and fish to catch today. We should all do our parts equally as anglers, educate ourselves, take modestly, and improve for future generations.
Enjoy the outdoors?
Sign up for daily stories delivered straight to your inbox.