The ATN TICO LT is a lightweight but powerful clip-on thermal optic, perfect for hunters wanting to graduate to a higher level of capability.
The idea of a thermal clip-on optic is not brand new, but ATN's TICO LT has risen to the top thanks to smart innovations, high-tech expertise, and a serious drive to satisfy the gun owning community with practical, well-built equipment.
ATN set out to provide a new hunting experience to gun owners that love their scope and just can't part with it. The idea was to create an attachable thermal optic that works in conjunction with the scope you've already mounted on your firearm. After devoting time and effort to finding a solution, the TICO LT series was born.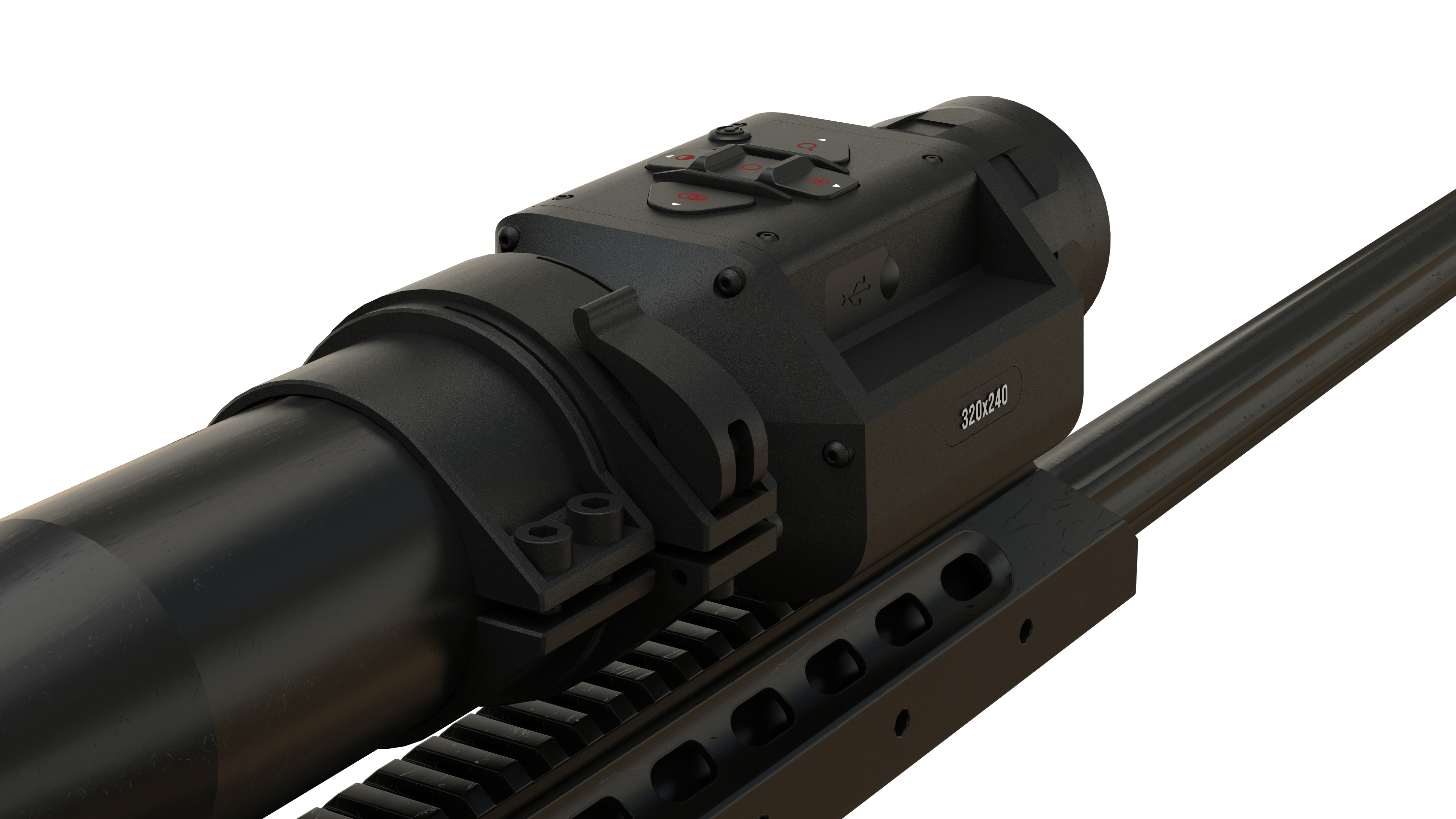 The TICO LT enhances the capabilities of traditional hunters by providing a sophisticated way to convert almost any day scope into a fully functional thermal scope. There are no extra tools or time-consuming steps involved in attaching or detaching the TICO LT, making it as close to a 2-second process as realistically possible.
It's the lightest thermal clip on in its class, and powered by ATN's Obsidian LT core. You've got a choice between two different sensors as well as lenses, meaning you can match your clip-on with your optical preferences and switch from day hunting to night hunting without skipping a beat.
The TICO LT incorporates a proprietary internal battery which provides up to 10 hours of in-field use. Intuitive push-button operation without a need to re-zero your scope makes the TICO LT one of the simplest high tech ways to enhance and increase the kind of hunting you're able to do.
The idea for the TICO LT, along with the rest of ATN's innovative optics lineup, stems from a genuine goal of responding to feedback and requests with tangible, useful products that are at the forefront of optics technology.
"Listening to our customers is key at ATN; a business is nothing without its customers. Meeting customer demands and expectations is what drives us to create and bring to market new and innovating technologies that benefit the industry as a whole." said Marc Vayn, CMO at ATN.
With that mentality, it's no wonder ATN has reached the pinnacle of new age optics in the shooting industry.
To find out more about ATN Corp. as well as the TICO LT, be sure to check out ATNCorp.com.
NEXT: ATN RADAR: HIGH-TECH MOBILE APP IS THE SAFE AND EFFICIENT WAY TO HUNT IN A GROUP