I have an old saying that I started using when I lived and fished with a Swedish man and dear old friend named Håkan: You can always tell a fisherman, but you can't tell him much. As anglers, we are pretty set in our ways and often stubborn as heck when it comes to our preferred techniques. Where we fish, who we do it with, and the gear that we use can say a lot about the kind of person we are. Anglers are a special breed when it comes to their favorite fishing tackle, but truth be told, if we thought that tying on the car keys and throwing them out for a cast would catch some fish, we would do it.
It becomes noticeable once you look closer at their equipment, and you can truly tell a lot about what they're in to, and how they get their kicks on the water. What sort of things will you pick up? Here are 15.
1. Loves a Good Fishing Tackle Sale
Whether it is the volume of lures or the number of rod and reel combos, which one among us doesn't love to see a big tackle blowout? New tackle isn't always on the cheap side, but if you're the type to keep your eyes open for a bargain, it becomes kind of obvious. Filling up your shopping cart for the sake of filling up your collection isn't a bad thing, but once you run out of places to store it all, you'll have to face the music.
2. Thinks They're a B.A.S.S. Pro
We all want a bass boat. In fact, we all want a fully-fitted bass boat with every possible option. It isn't always a realistic option, especially considering the rising costs of fishing vessels, but if you notice someone has their boat decked out with all the bells and whistles, you can get a pretty good idea of their intentions. They want to make fishing a part of their job, which as we all know is incredibly hard to do. Only the most dedicated and most disciplined will make it to the top, but there's a whole hoard of folks who will dream about it every night of their life.
3. Never Saw a Rod They Didn't Like
From the G. Loomis and Ugly Sticks to the Daiwa and Zebco models, a huge collection of rods says a lot about an angler. They want to stay versatile and have an option for nearly every possible situation. Different lengths, actions, and power levels fit different scenarios, and if they don't have something for everything, they feel like there are holes in their selection. The more the merrier, as they say.
4. They're Dead Serious About Fishing
This angler thinks long and hard about the tackle he buys, doesn't purchase anything without a lot of thought, and uses every piece of gear that he has. He owns a float tube, a skiff, a fishing kayak, and a boat that is at least 16-feet long and uses one of these every weekend. It's an extreme level of dedication that's not always reached, but once you get a sense of their approach, it's clear that they are REALLY serious about it.
5. Pier and Beach Fishing Are Life
This is a special breed of angler, and doing it to the fullest means they opt for a specialized kind of gear. They can be seen on the shore or on the pier every other day with an extra long saltwater rod and a spinning reel the size of your head, with at least 300 yards of heavy test line wound on it.
6. They're a Fly Lord
When you walk into the house and see a fly tying vise before you see family photos, you can be sure that they have dedicated themselves to fly fishing in a way that few others have. Once you go this far, it's hard to come back. Conventional fishing just isn't their cup of tea, and they'd rather challenge (or torment?) themselves by only fishing with a fly rod and a fly, attempting to match the hatch every chance they get.
7. Trout Streams Matter to Them
Within the fly angling community is a group that is only concerned with small streams that hold native trout, and get just as excited about a tiny, 4-inch brookie as some others would about a 160-pound marlin. The incredible array of fly rod and reel combos that this person has is nothing compared to the lineup of fly lines, tippets, and leaders hanging on the wall, all meant to address the kind of clear, cold water fishing that they love.
8. For Them, It's All About the Largemouth Bass
Sure, it's the most popular game fish species in North America, but sometimes you can just tell that a largemouth is their top target. When an angler has multiple tackle bags dedicated strictly to spinnerbaits, racks loaded with baitcasting rods in the seven-foot medium heavy to heavy range, and at least one lunker largemouth on the wall, then they're a true largemouth angler.
9. They're a Trophy Hunter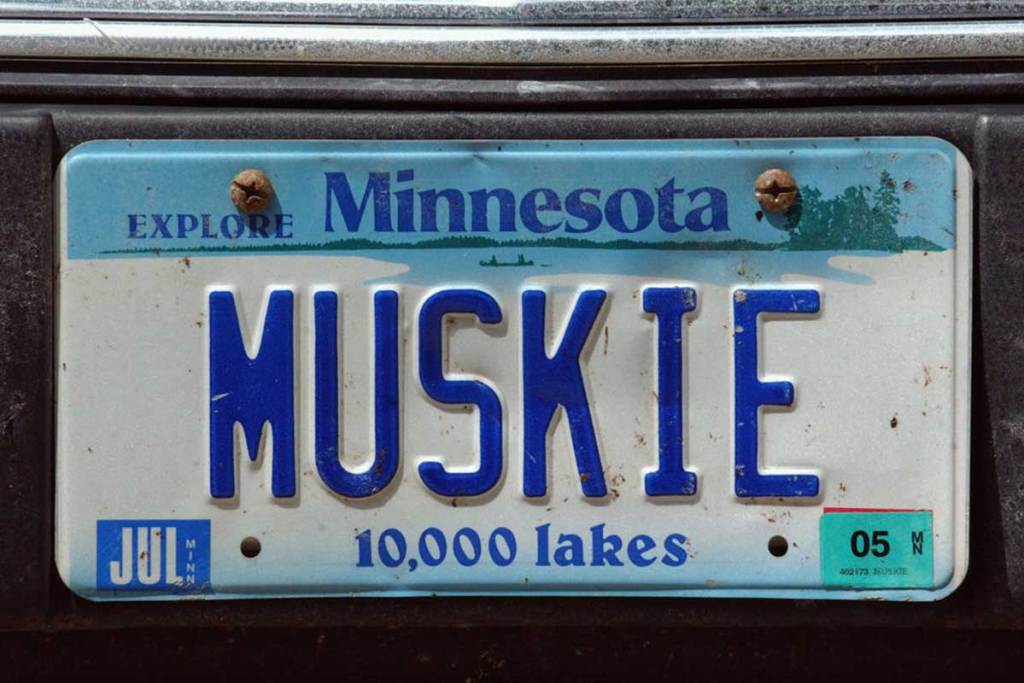 I can remember not all that long ago walking into a friend's house (knowing the kind of fishing he prefers) and seeing two big muskies on the wall, at least 10 different fully fitted muskie rod combos on his pool table, and the latest muskie video he made with his GoPro. Those sorts of things can give you an idea of the level of trophy fishing that some anglers live for. It's the size and the fight that matters to these anglers.
10. They're a Catfish Catcher
There aren't that many fishing enthusiasts as passionate about their foe as someone who lives to target the whisker lips. One look at the S-glass, composite, and carbon fiber rod collection, along with the stunning array of circle hooks and sinkers, will tell you that hardcore catfishing is their jam.
11. They're Been Ice Fishing Once or Twice
Ice fishing gear is a lot different than any other type. When the inside of his ice shanty is nicer than his house and his ice auger hangs proudly next to the weed whacker in the garage, you can tell it's all about the hard water fishing. There's also going to be a fair share of cold weather gear, like jackets, bibs, and boots to ensure they stay comfortable in sub-freezing temps. Yes, that's a high level of dedication, and they've proven it's worth it.
12. They're a Metal Head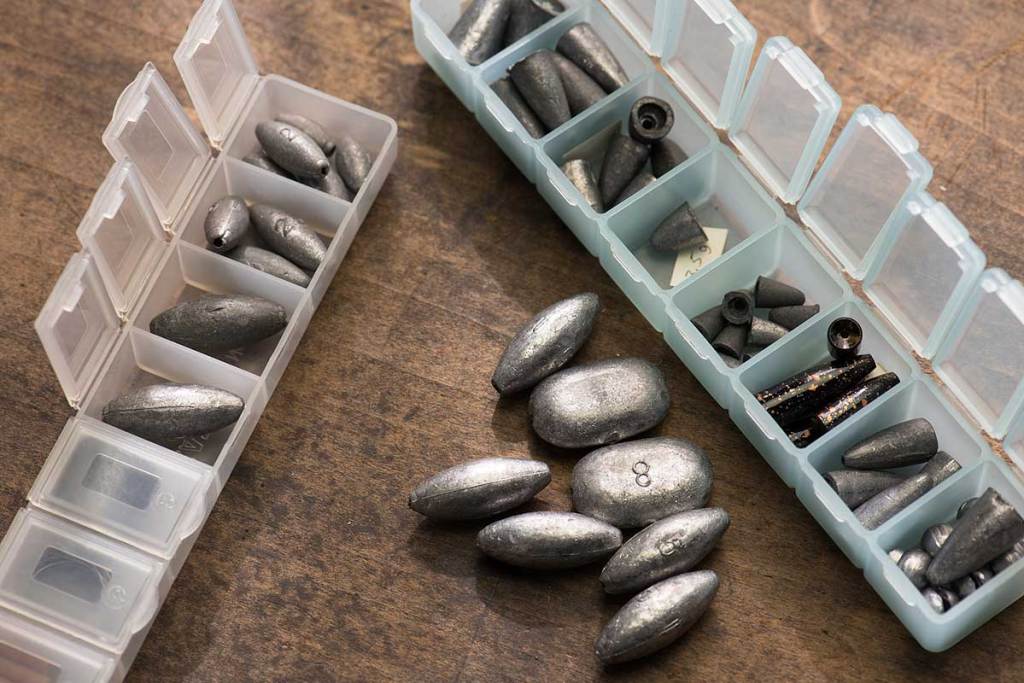 Fishing sinkers are an integral part of any angler's repertoire, but a full bucket of lead, steel, and tungsten bullet weights will indicate that this angler goes after bottom feeders, or at least likes to get their lure deep into the water column quickly and efficiently. There can be serious advantages to working your offerings this way, but then again you'll never get the visible eye candy of a bass crushing a topwater bait, or a trout sipping a dry fly from the surface. Oh well, that's not what they're going for anyway.
13. Has Their Own YouTube Channel
A lot of us that have a YouTube channel for fun and recreation purposes, but for the hardened angler who owns 10 different waterproof video camera systems, chances are that he's made a fishing video or 100. Online videos have become a huge source of information and inspiration, and many weekend anglers have managed to earn some money and a serious following through their creation of useful, entertaining content. Maybe it seems like they're talking to themselves at times, but there's meaning behind it.
14. They're a Pond Hopper
This is the angler who has a fanny pack, ultralight rod, and a 12-piece pond hopper lure package. They aren't used to catching giants, but the elusive game fish that hide out in little, seemingly empty ponds are what they're after. And when they do manage to hook into a big one, it's like Christmas morning.
15. They're a Big Water Angler
Much like ice fishing, a big water salt angler is going to have a certain kind of equipment, uncommon for any other technique. This can be any of the fishing folks who have a plethora of big-rig fresh and saltwater rod and reel combos, electric downriggers, a telescoping landing net, multiple electronic fish graphs, GPS systems, and a big boat to do it all.
Please check out my book "The Hunter's Way" from HarperCollins. Be sure to follow my webpage, or on Facebook and YouTube.
Enjoy the outdoors?
Sign up for daily stories delivered straight to your inbox.