The all-electric Kia Niro has been unveiled at the International Electric Vehicle Expo this month and it's a thing of beauty...as far as electric vehicles go.
In a world of, let's face it, ugly electric vehicles, the Kia Niro is making a statement by not only being practical when it comes to efficiency and drive train, but stylish as well. First introduced at CES 2018 as a concept vehicle, this version delivers impressive specs, with a 64-kWh lithium-ion battery pack providing up to a 236-mile range per Korea's more liberal EPA standards versus an estimated U.S. estimate of 200 miles overall.
Its horsepower and torque are unknown, although it is expected to be comparable to the Kona Electric with 201 horsepower and 291-pound-feet of torque.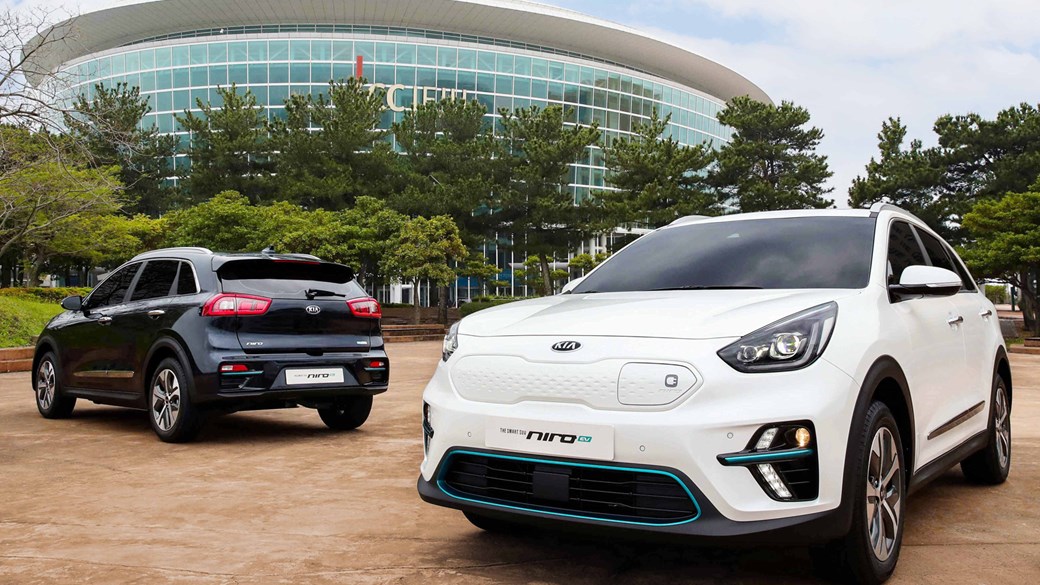 Slick Styling
On styling cues, it delivers with wildly angular cat-eye headlights and high wheel arches, in what is overall a more impressive design than the more conservative Chevrolet Bolt EV and Nissan Leaf EV
crossovers, which it plans to compete heavily against.
As part of its move towards electrification, the Korean brand also plans to introduce 16 electrified models by 2025, five of which will be all-electric and one a fuel cell vehicle.
If you're in Korea, keep an eye out for the Kia Rio to go on sale by the end of 2018. No word on when it will land in the United States.
NEXT: Ford Issues Patent for Vehicle with Built-In Self-Driving Electric Motorcycle
Watch