Here's the debut of the newest episode showcasing the DECKED Adventure-Built F-150 Giveaway!
Welcome to the third episode of our on-going series highlighting the Adventure-Built F-150 Giveaway powered by DECKED.
Each episode focuses on one of the many incredible off-road upgrades and adventure-ready accessories that we've added to the truck, which we're giving away to one lucky winner in our biggest giveaway EVER!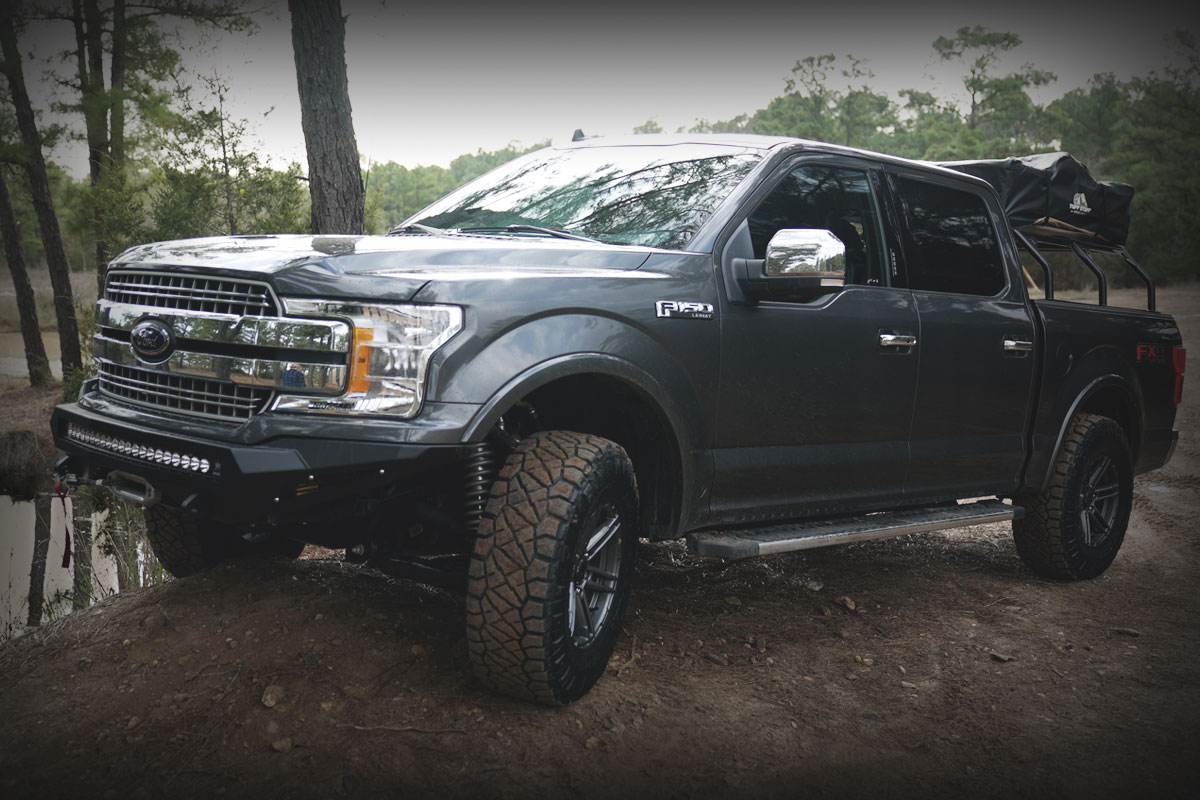 Along with the amazingly capable F-150, we're rewarding the winner of the giveaway an additional $20,000. That means the total prize, after all the upgrades, is worth more than $88,000!
If the response to our first few episodes is any indication, you're going to want to enter to win as soon as possible! The deadline is March 31, 2021 at 11:59 p.m., but there's no sense waiting until then when you can earn additional entries by following along as we share each consecutive new episode.
Be sure to visit WideOpenSpaces.com and our social media pages as we go live each Monday with the newest episode.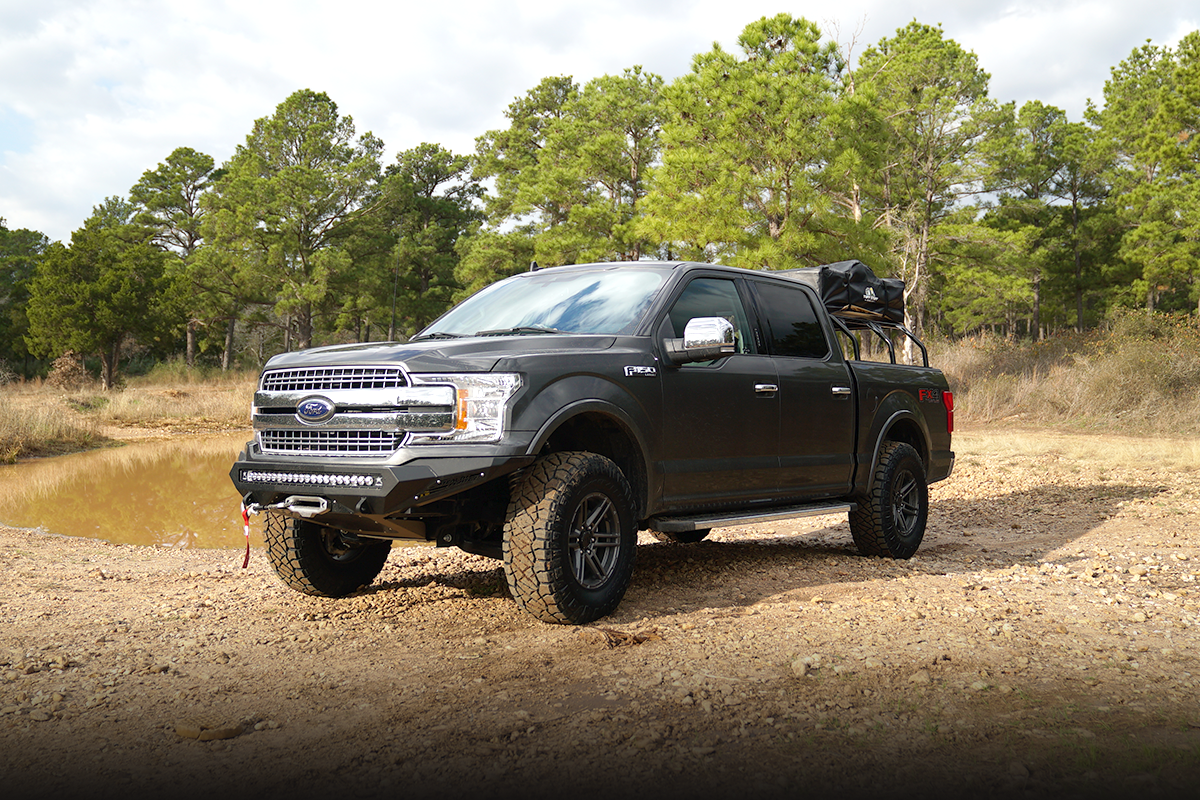 This week, in Episode 3, we installed the mother of all front bumpers, along with a LED light bar and a Warn winch.
Here's more about these off-road ready accessories.
Adding Addictive Desert Designs Bumpers to Off-Road Trucks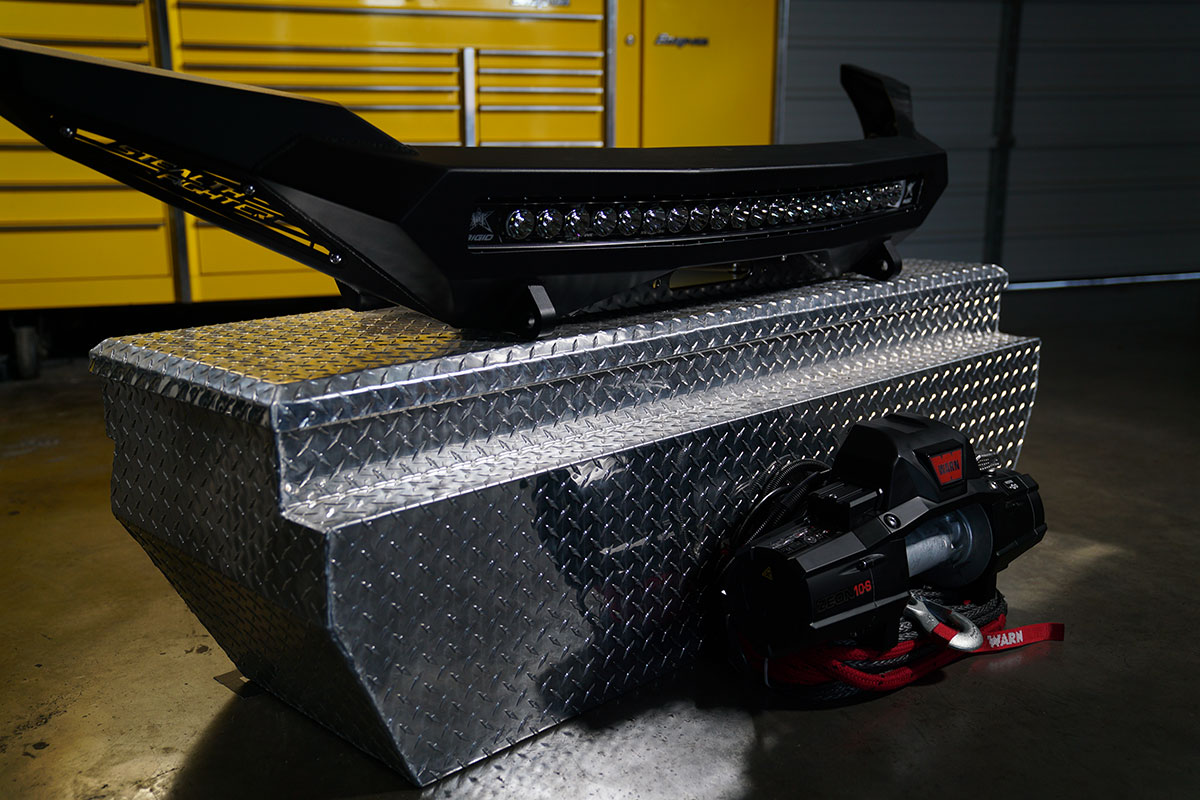 If you're going to create the ultimate off-road truck, an Addictive Desert Designs bumper is an excellent addition. We went with the Stealth Fighter Series front bumper for our F-150, because we knew it would be the sort of heavy-duty upgrade that the truck deserved.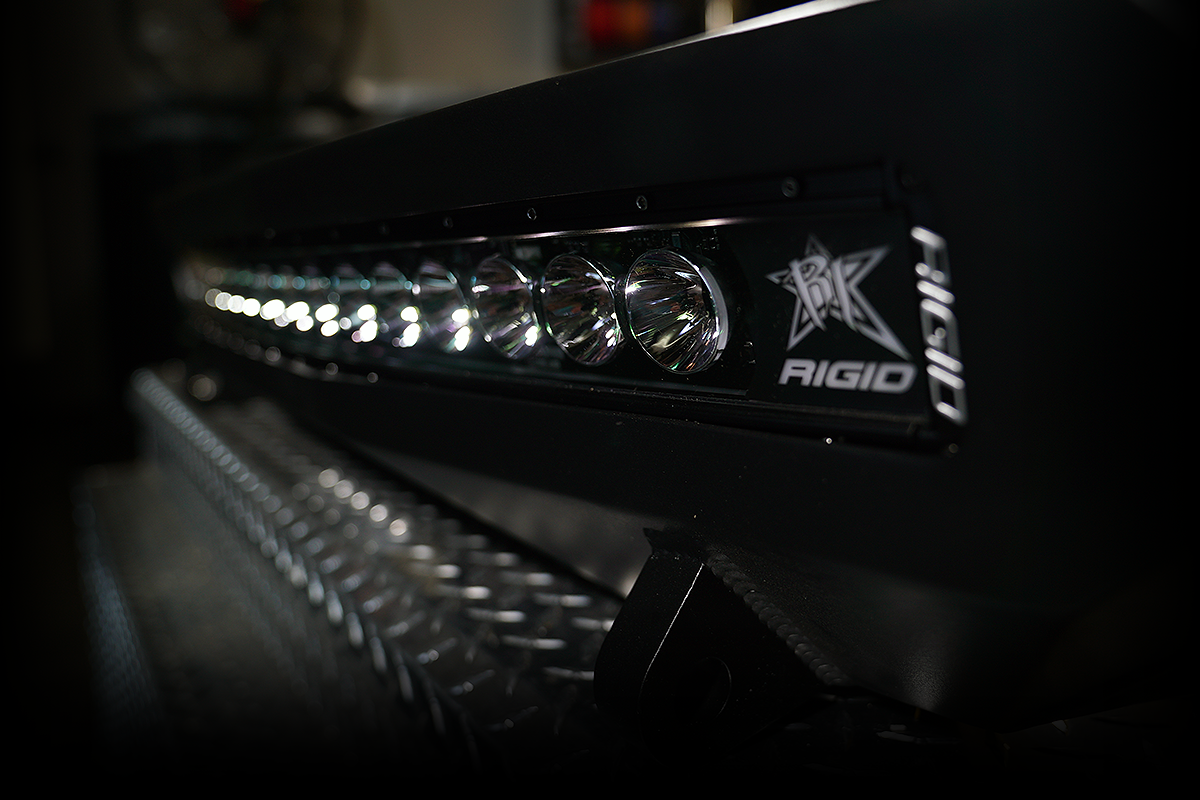 ADD bumpers are known for their adaptability and resourcefulness, and we knew we'd made a good choice once we saw how seamlessly we were able to mount the Rigid Radiance Plus 40-inch LED light bar and the Warn ZEON 10-S winch into the unit. The winch uses a super-strong synthetic rope and has a pull capacity of 10,000 pounds. With the light bar, you can brighten up a huge area, giving you a serious advantage when your off-road adventures continue after dark.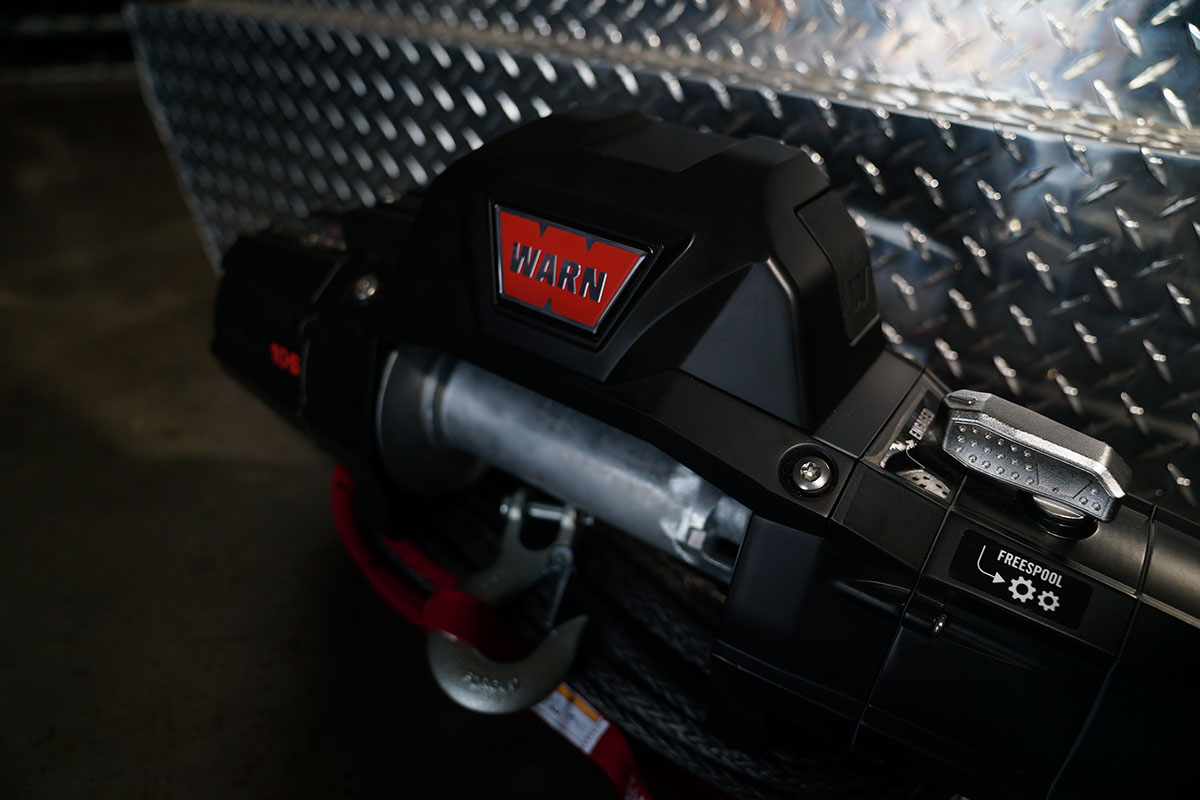 The end result was an off-road bumper that most truck owners would salivate over.
Another really attractive aspect of ADD bumpers is their versatility; while we easily upgraded the Adventure-Built F-150 with the Stealth Fighter, others from the brand are perfectly compatible with Toyota Tundras, Chevy Silverados, Dodge trucks, GMC vehicles, and even Jeeps. ADD makes rear bumpers, side steps, and plenty of other accessories, as well.
Whether you're a rancher with a truck that never stops working, or an overland enthusiast who needs reliability off-road, an ADD bumper with these add-ons makes perfect sense.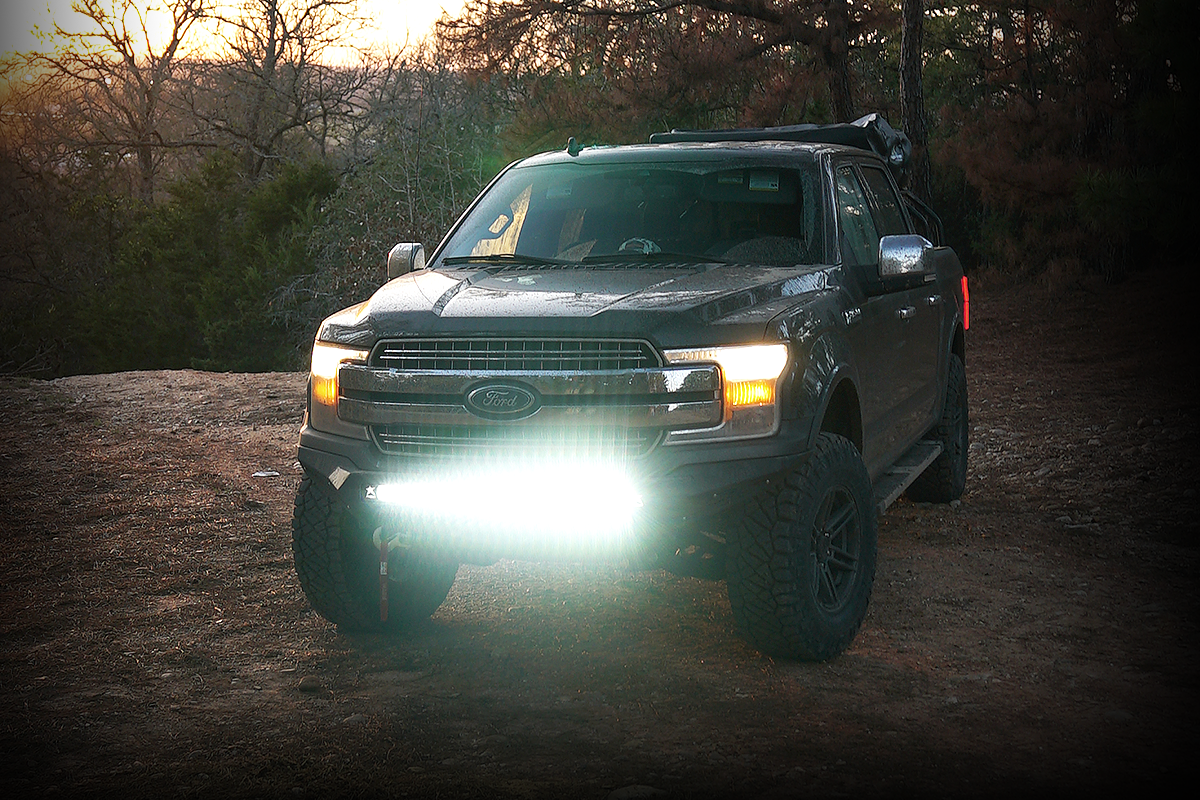 We want to make sure we draw attention to our main sponsor DECKED, because while their storage system adds major utility to the F-150, they're also helping make this giveaway possible. You can follow DECKED on Instagram, YouTube, and Facebook to see all the awesome ways they can help create a top notch vehicle storage system.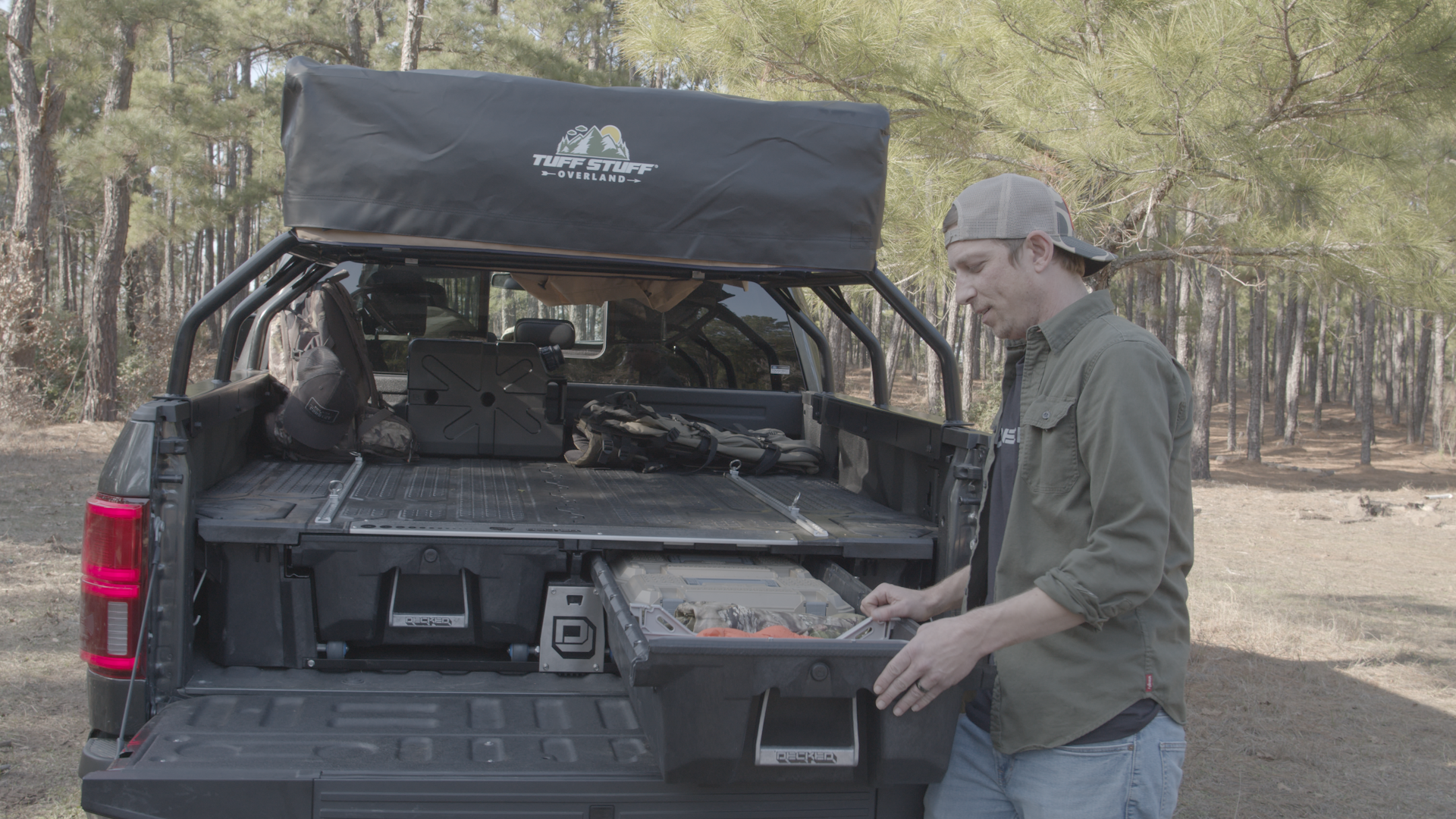 Looking ahead, our Adventure-Built F-150 Giveaway continues with more episodes featuring these awesome installations:
Tuff Stuff rooftop tent
Dometic electric cooler
Samlex Solar portable charging kit
DECKED truck bed storage system
Be sure to ENTER NOW for your chance to win the truck, plus an extra $20,000. We can't wait to see who wins! Who knows? It might just be you!
WATCH EPISODE 2: Our DECKED-Out F-150 Truck Got New Tires and Wheels This Week
Enjoy the outdoors?
Sign up for daily stories delivered straight to your inbox.