Check out the latest installment of the DECKED Adventure-Built F-150 Giveaway!
Here's the release of the newest episode of our Adventure-Built F-150 Giveaway powered by DECKED. We've spent weeks preparing this amazing off-road dream machine for the lucky winner of the giveaway, and we're also giving them $20,000 extra for a total prize value of over $88,000!
Each week, we're showcasing a different upgrade we made to this awesome truck, knowing we had to make it a total off-road machine for whoever ends up winning it. Our simple-to-use entry forms are open, which you can visit right now for a real chance to be the owner of a DECKED-out F-150.
Judging by the initial attention it's getting, this is shaping up to be the biggest giveaway we've ever held!
In case you weren't sure, we promise all entries are totally free! Just CLICK HERE, share your email address, and agree to the official rules. You can also add a BONUS ENTRY by following along as we share each consecutive new episode. Just stay tuned to WideOpenSpaces.com and our social media pages as we go live each Monday with the latest upgrade.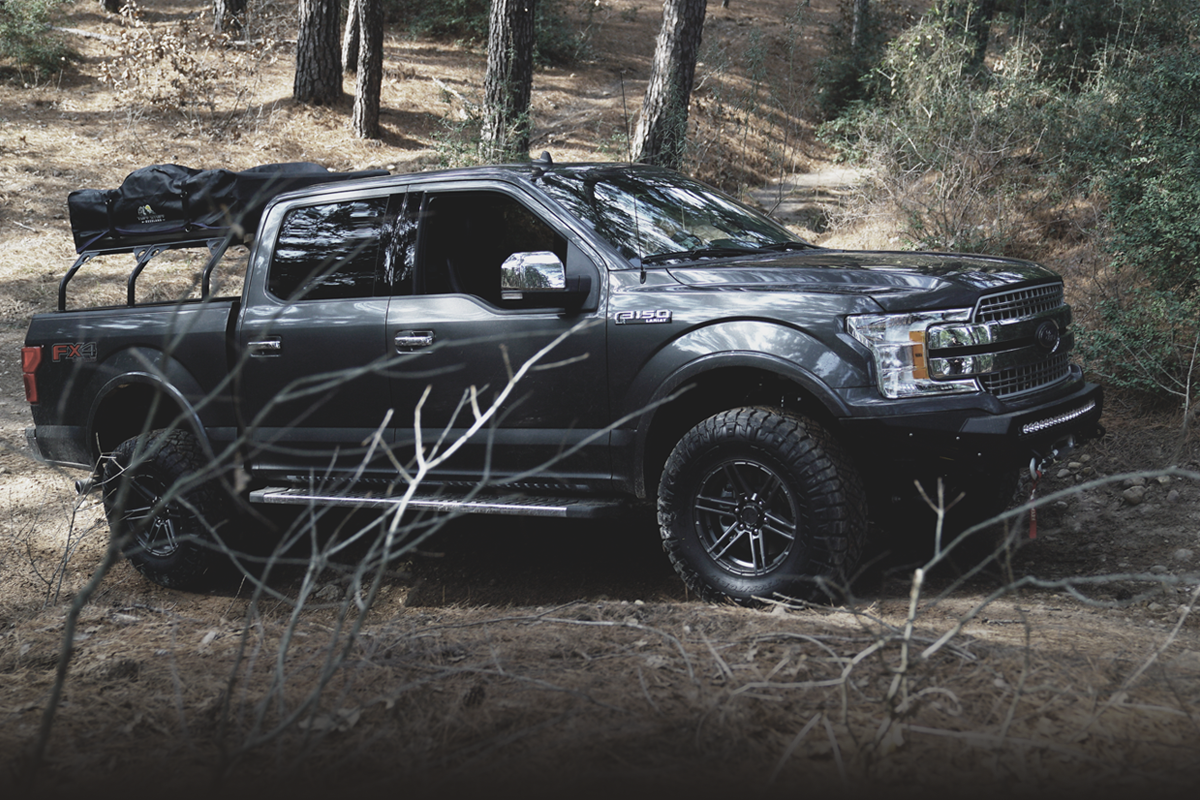 This week, we added an essential piece of the off-road truck build puzzle: wheels and tires.
Our Ford F-150 Lariat 4x4 SuperCrew pickup deserved nothing but the best, which is why we chose and installed the upgrades we did.
In case you missed it, Episode 1 featured the Fox Coilover upgrade, and you can watch that HERE.
Here's a closer look at the Nitto Ridge Grappler Hybrid Terrain Tires, which were put on the Venomrex 602 wheels.
What to Know About Nitto Ridge Grappler Tires
Over the years, Nitto has made an extremely reputable name for itself with its mud-terrain tires and all-terrain tires. With the Ridge Grappler, you're getting the very best in off-road performance. Not only that, but thanks to Nitto's special variable pitch tread pattern, its tires also offer a smooth, quiet highway ride for that daily commute.
The Nitto Ridge Grappler comes equipped with a number of impressive performance features, including staggered shoulder lugs for dependable grip and alternating shoulder grooves that quickly clear mud from the tread pattern for increased traction. On top of that, the stone ejectors in the base of the grooves help to remove debris, while the dual sidewall design lets you choose your preferred look, whether you're going for traditional or more aggressive.
Ridge Grappler tires are also backed by Nitto's limited warranty, so you're covered in the event of a defect.
If you're looking for new tires, whether they be SUV, light truck, or heavy-duty truck tires, you can't go wrong with a set of Nitto Ridge Grapplers.
Paired with the lightweight, tungsten graphite Venomrex 602 wheels, this winning combination pairs unmatched off-road performance with highway bliss on the open road.
We have to shine the spotlight on our main sponsor DECKED, because while their storage system adds major utility to the F-150, they're also helping make this giveaway the best it can possibly be. You can follow DECKED on Instagram, YouTube, and Facebook to see all the awesome ways they can help create a top notch vehicle storage system.
As we continue on with more episodes, you'll get to see the rest of these great upgrades added to the F-150:
LED Light Bar and Reinforced Front Bumper
Warn Winch
Tuff Stuff rooftop tent
Dometic electric cooler
Samlex Solar portable charging kit
DECKED truck bed storage system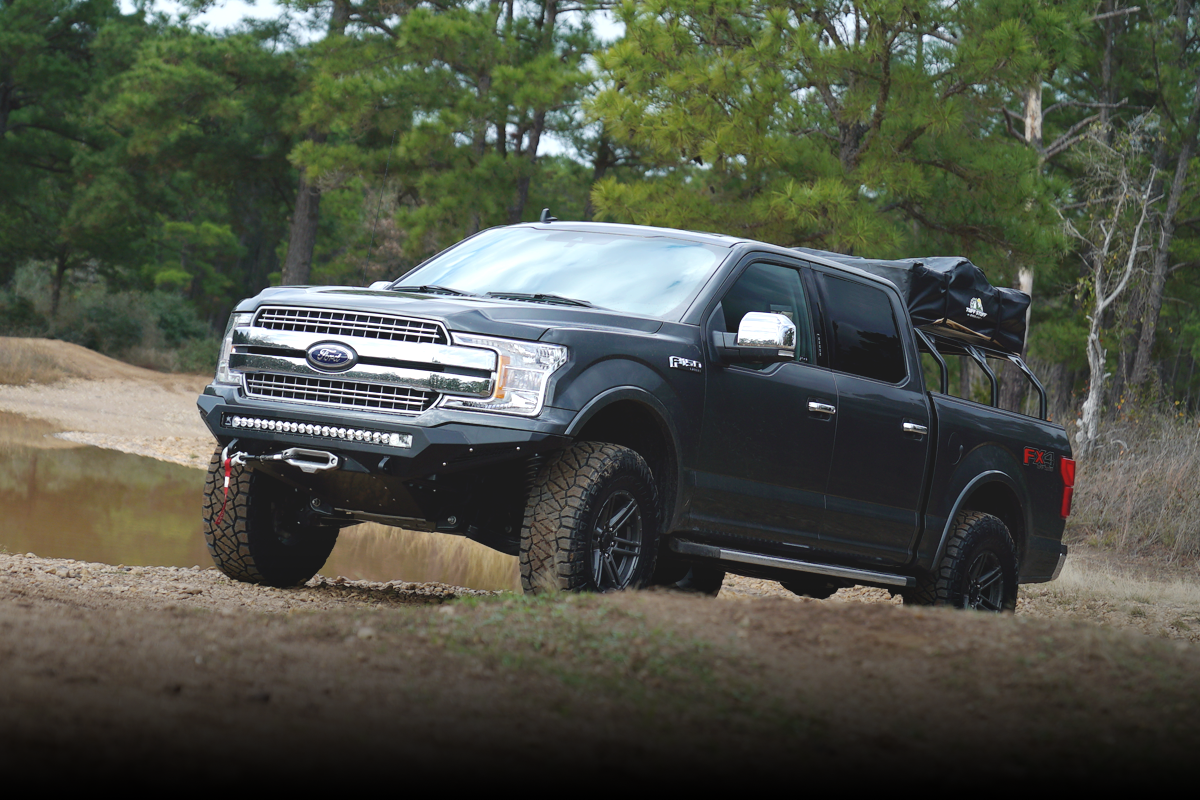 If you're the winner, you'll not only get this DECKED-out truck, but you'll also receive an additional $20,000 to add ever more upgrades and accessories as you see fit.
Keep an eye out for a new episode each Monday, and be sure to enter to win the DECKED Adventure-Built F-50 Giveaway before the contest ends on March 31, 2021.
WATCH EPISODE 1: THE DECKED ADVENTURE-BUILT F-150 GIVEAWAY STARTS TODAY