The perfect gift from the heart.
St. Louis Zoo is running a sloth adoption campaign in order to raise money for their animals. Unfortunately, the zoo is not giving away real sloths, although that wouldn't be very ecologically responsible. For $50, the Valentine's Day Sloth Adoption package includes a cute plush toy sloth along with:
Gift card from you
Personalized adoption certificate
Color photo with animal facts
Car decal
Name on the Zoo Parents Donor Wall and website

for one year

Invitation to the Zoo Parents Picnic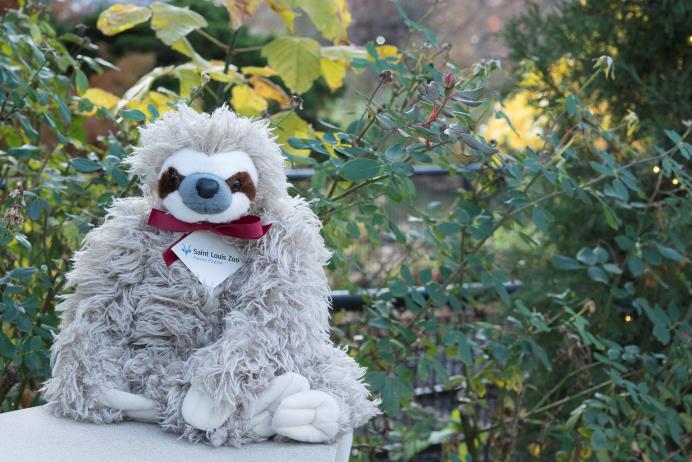 If you order by February 1, the adoption package is guaranteed to arrive by Valentine's Day. If you pick it up at the zoo you can save $10, so maybe consider taking your true love on a date to the St. Louis Zoo!
There you can see the resident sloths Blondie and Camden. One is a Linne's two-toed sloth:
And the other is a Hoffman's two-toed sloth.
All proceeds from the Valentine's Day campaign will go towards feeding and caring for the zoo animals at St. Louis Zoo.
And think, your gift is benefitting some of the cutest animals around and your love can have their name as one of the sponsors and get a personalized adoption certificate! It's a gift that lasts longer than a box of chocolates...
Order your gift online here, call (314) 646-4771 for phone orders, or pick your gift up at the welcome desk at the St. Louis Zoo.
Update:
The sloth packages are sold out!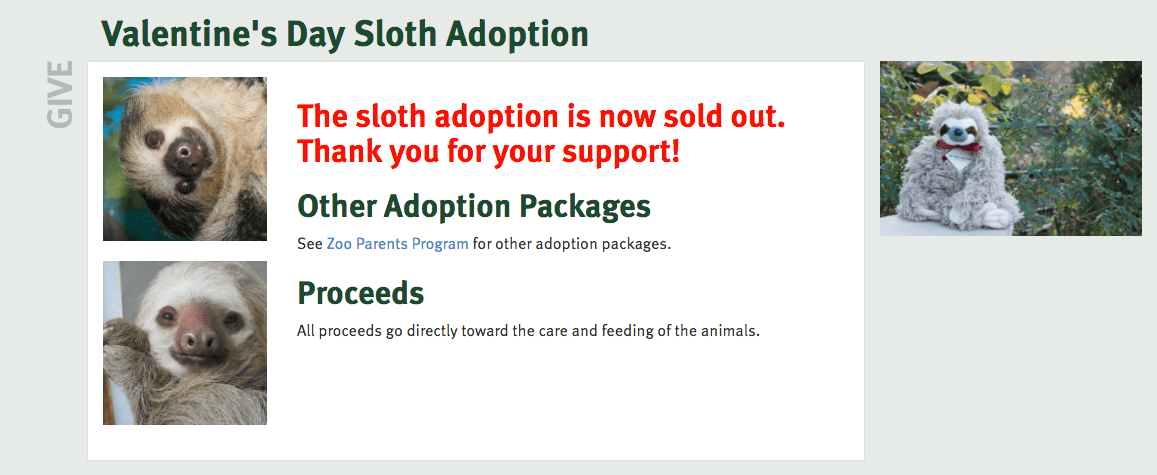 Luckily, there are other adoption programs available with other cute plush toys including the black rhino adoption, a grizzly bear adoption, a lemur option, and more.
Check them out here.
Do you love sloths? Will you show your love this Valentine's Day? Tell us in the comments below.
WATCH NOW: Pet of the Week: Pumpkin the Raccoon
Enjoy the outdoors?
Sign up for daily stories delivered straight to your inbox.