WeatherTech FloorLiners are here to save you a headache (and your truck's floor boards) this hunting season and seasons to come.
Hunting season bring lots of things. But a given every year is lots of mud, dirt, sweat, and blood from all the hunts and adventures you will find yourself in.
And behind every good hunter, there is a great hunting truck. While trucks are made to be rugged and face the elements, why not protect them from what your outdoor adventures bring?
That is why WeatherTech FloorLiners are essential to anyone who hunts and owns a truck. Vehicles are not cheap these days, and after you spend the money for a vehicle, you prefer to keep it in as great of shape as possible, interior included.
I recently upgraded to a 2015 F-150, and with hunting seasons just around the corner, I knew I needed to act fast to help protect the interior.
My immediate first move was WeatherTech, so I contacted them. WeatherTech provided me with these free products, in return for an honest review. After testing them out so far and formulating my own opinion, I can not express just how great these products are and how glad I will be to have these the remainder of hunting season and seasons to come.
Having used WeatherTech products in the past, I knew the insanely high quality of all of their products, and that along with many other reasons is why you should protect your hunting vehicle with WeatherTech as well.
And this is why...
Durability
When you purchase things as substantial as a vehicle, you want it to last you a long time and hold its value as best as possible. To do so, you must invest in things that will help that. WeatherTech's Floorliner is the most durable interior accessory on the market and a no brainer for the interior.
The FloorLiner features high-density core materials and are engineered with advanced surfacing that are durable but soft to the touch. They also provide an excellent grip so your feet are firm in place and materials and loose objects aren't sliding around.
When installing, you can feel the quality just by holding it. The liner will hold in place for as long as you own the vehicle without folding up and becoming brittle like many other liners and mats you have owned in the past.
A patent pending High-Density Tri-Extruded (HDTE) material allows for a rigid core for strength while offering surface friction to the carpet, as well as tactile feel to the surface according to WeatherTech.
Think about how important this durability is to hunters? Let's face it, we are hard on stuff. And climbing in and out of your truck with boots and gear in the worst weather elements can take a toll on the interior. It is important that you have a floor liner that is capable of holding up against all those factors.
Perfect Fit
This is probably the most intriguing and impressive characteristic of the WeatherTech FloorLiners. They are literally a perfect fit for whatever truck you are driving. How? Because they are literally laser cut to fit whatever you drive.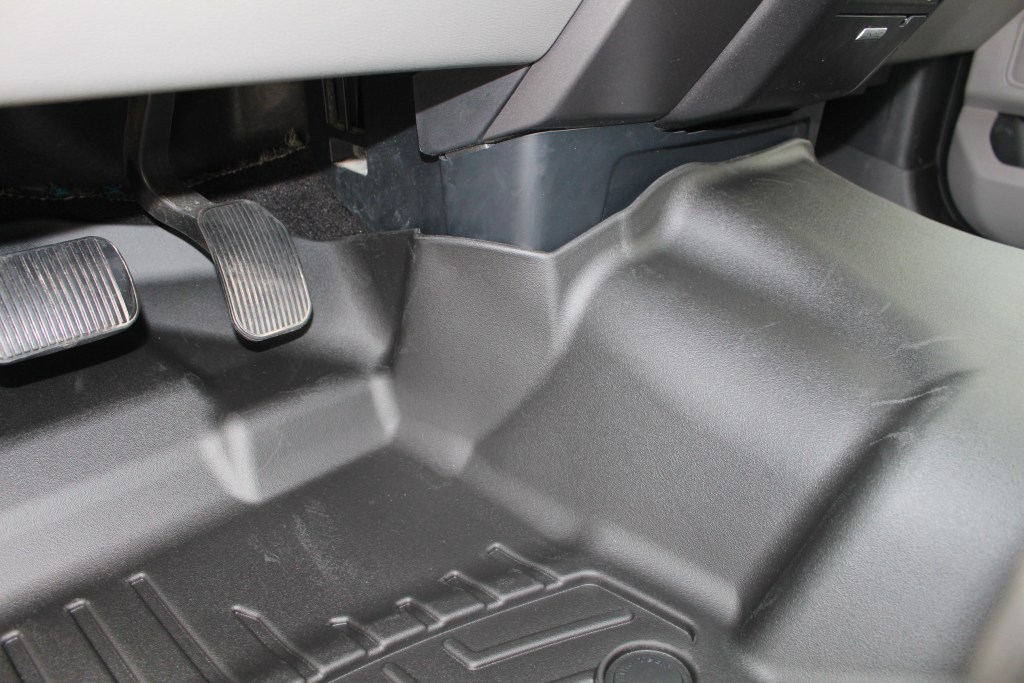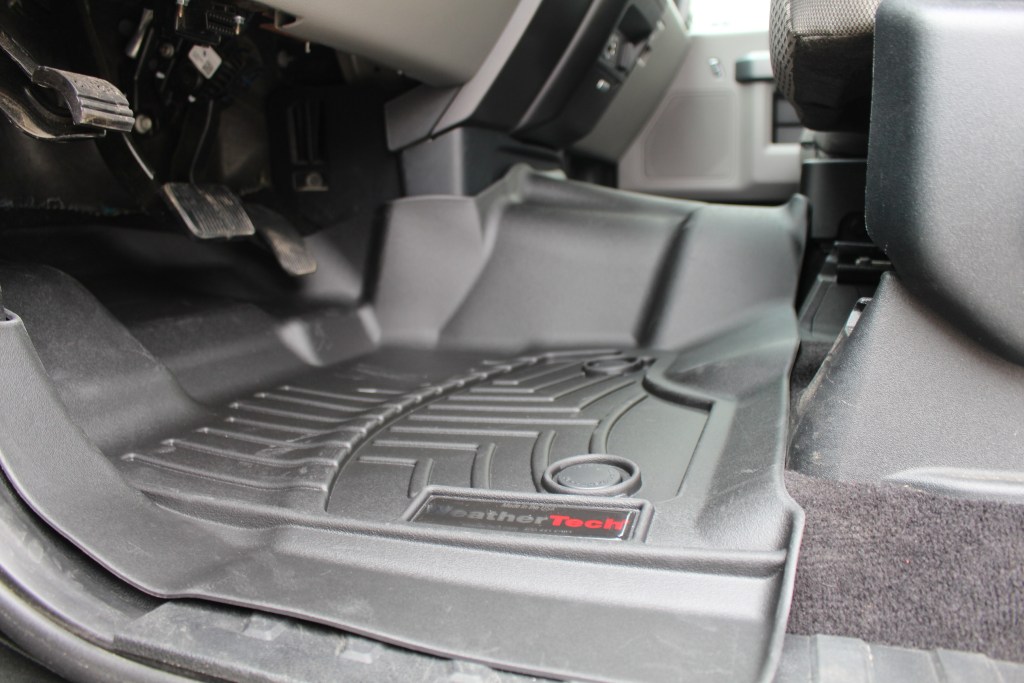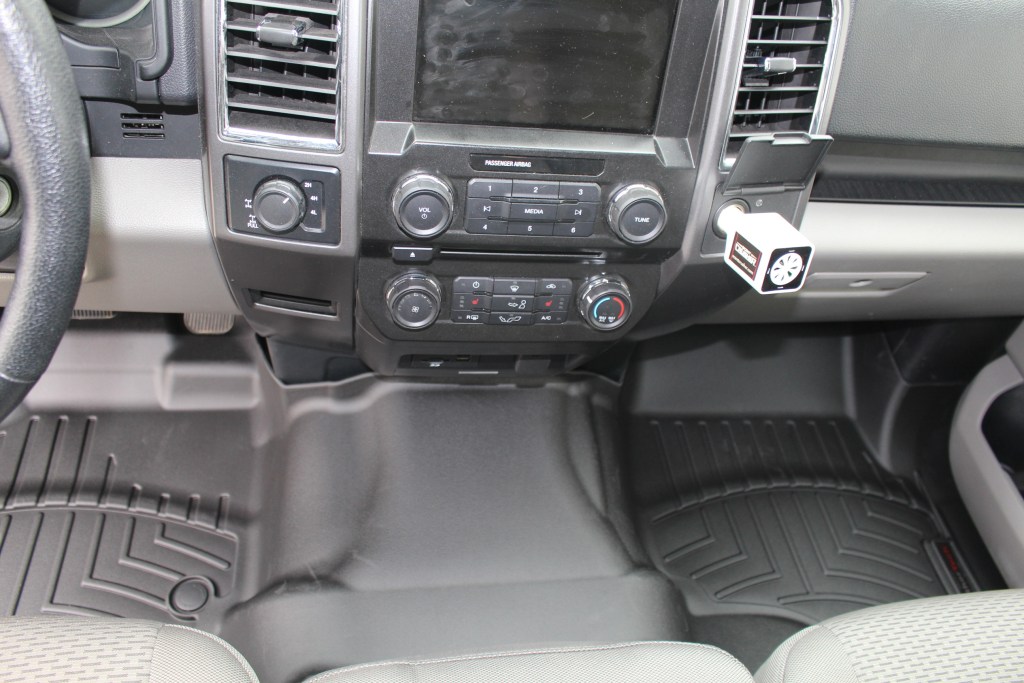 The WeatherTech FloorLiner precisely and completely covers every single inch of your carpeted floor in the front, back, and side of the footwell, giving you the highest standard of interior protection possible.
With digital lasered measurements, you simply enter your truck manufacturer, the year, cab size, and other details, and WeatherTech will provide you with a precise fit liner that will leave no part of your floor board unprotected.
Installing it is incredibly simple as well. Remove any other mats and objects from your truck floor and simply slide the FloorLiner in and fit it like a missing puzzle piece.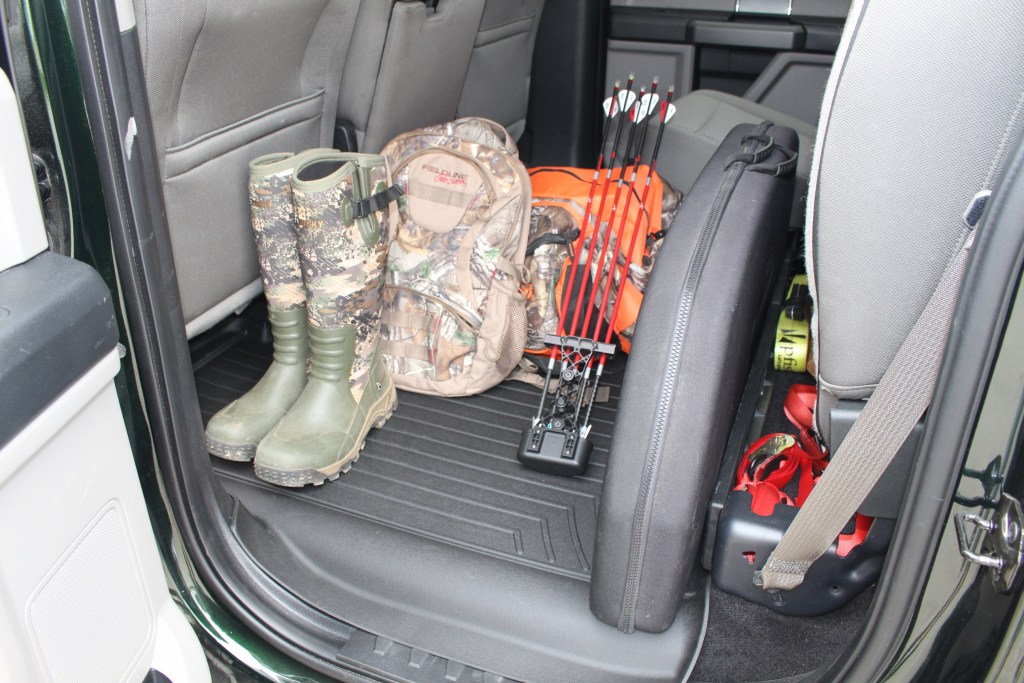 Through the first few weeks of hunting season, it is amazing being able to toss in my bow, bags, and boots without hesitation knowing that there is not an inch of the carpeted floor that isn't protected.
I cannot stress this enough! If you hunt and care about your truck, this is simply a must have.
Functional and Practical
The design of the WeatherTech FloorLiners is nearly flawless. With a raised lip on the outside and deep contoured lines and ridges, the FloorLiner has specifically formed channels that will carry any fluids and debris to a lower reservoir.
Obviously this is amazing for when you spill drinks in your floor board, but it is also super beneficial for hunters when they get in with muddy boots after a big rain.
The mess is contained and will accumulate in the reservoirs. Once you are in a location where you can clean it up, you simply pull out the liner, dump, spray, and dry, and the FloorLiner is as good as new.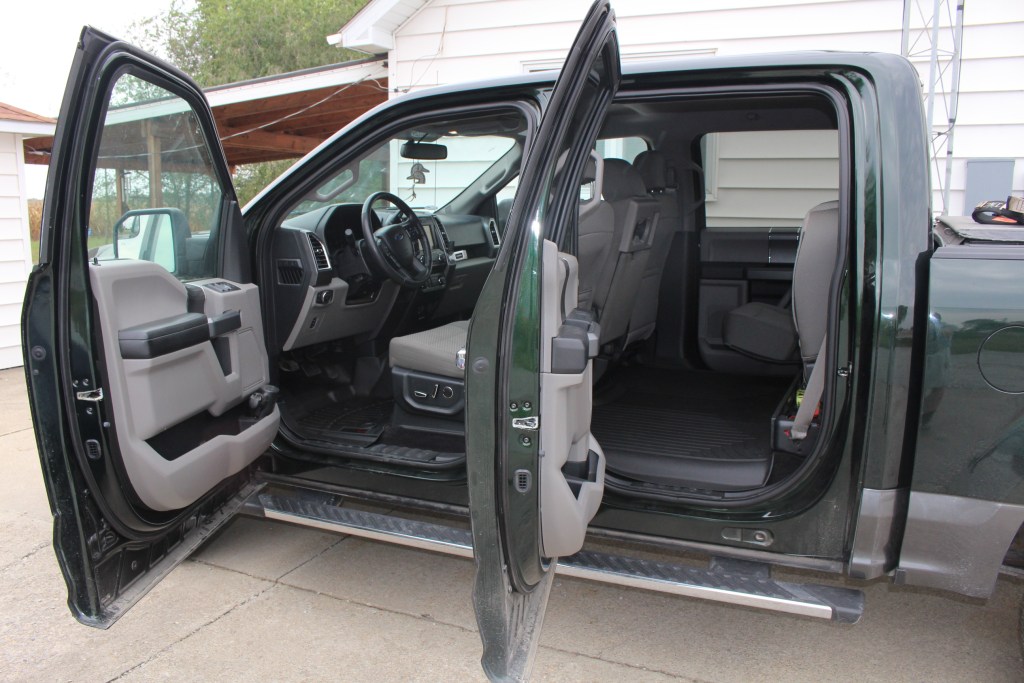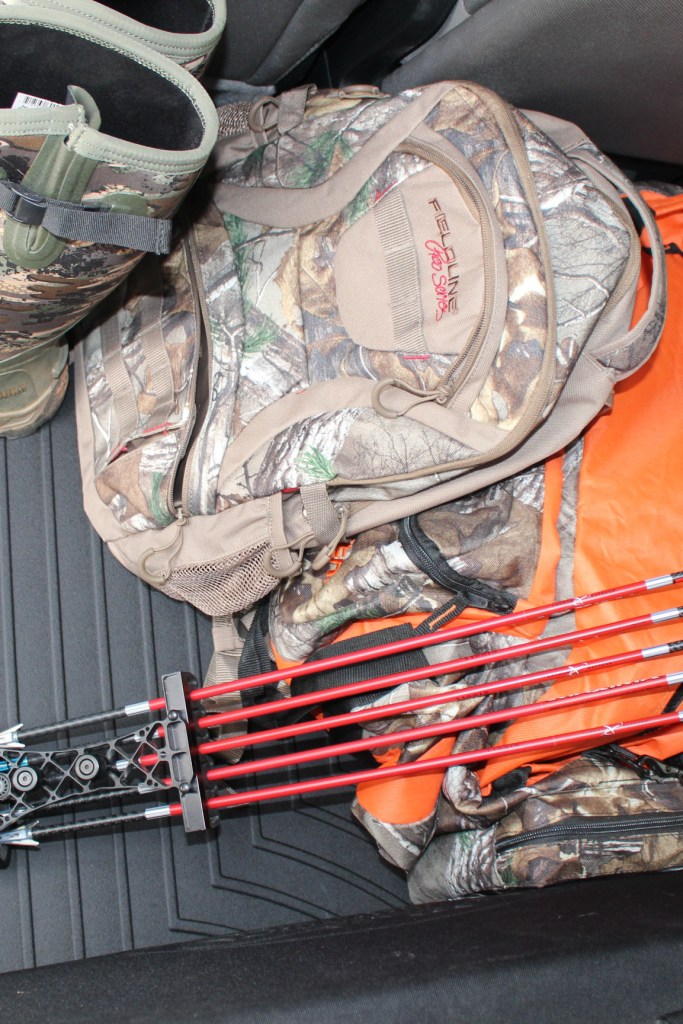 Ultimate protection that is super functional and practical, and can be cleaned up quickly. We all know the dirtiness that comes from hunting, but it is all an after thought with WeatherTech.
Protect Your Investment
If you are reading this, I am guessing you hunt or fish, or the love the outdoors in some shape or fashion. Otherwise you wouldn't have clicked on the article. And I am also guessing you want to take care of your vehicle because you paid for it with your hard earned money.
Hunting season comes with grit and grime. Those things will follow you to your vehicle. Why not be proactive and save your interior?
Beyond FloorLiners, WeatherTech produces products for about everything thing you can imagine on your vehicle, all with the purpose of protection.
In addition to the FloorLiner, I also installed the WeatherTech No-Drill Mud Flaps, another outstanding accessory that you can install in minutes.
The No-Drill design makes it super simple to install in no time, but it will continue to protect your exterior and fenders for as long as they are installed.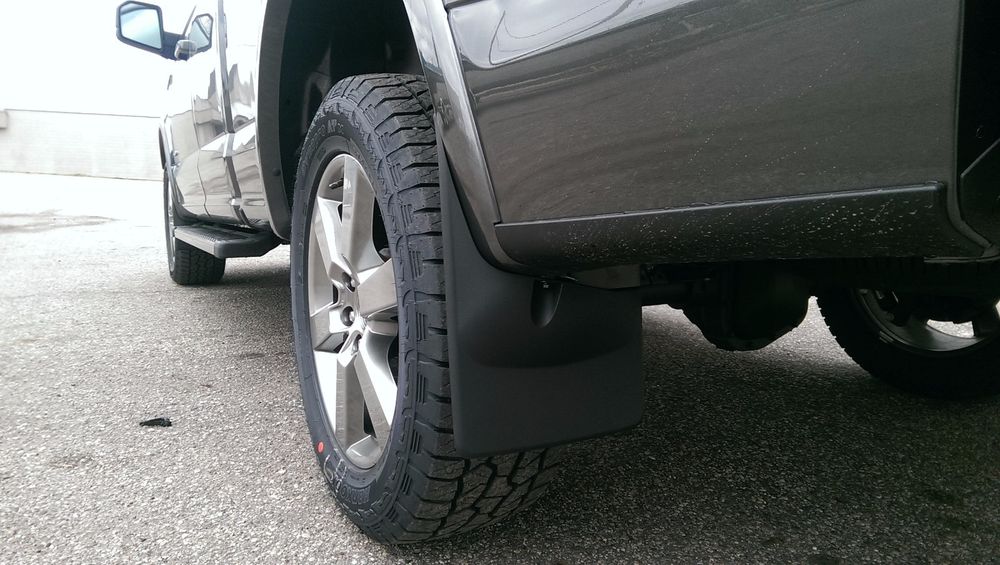 With all the dirt and gravel roads I take while hunting, I figured this is a great addition to a hunting truck as well.
Moral of the story...protect your hunting truck, give it a nice clean look, and hold your resale value by protecting things that you can control.
Plain and simple, buy WeatherTech.
NEXT:Boy Drops 8-Point Buck in Emotional Father-Son Moment
WATCH THIS VIDEO