There are a handful of truly iconic calibers that serve as cornerstones of American hunting heritage, but perhaps none is as popular or as recognizable as the .270 Winchester. First developed in the early 1920s, the round became a household name thanks largely to legendary outdoor writer Jack O'Connor, who praised it in Outdoor Life magazine for years. His writing inspired countless others to give the caliber a chance, which has led to countless big-game harvests across all of North America.
The .270's origins begin with its parent cartridge, the now-defunct .30-03, which Winchester necked down to create the round we all admire today. The .270 aims to deliver blistering speeds without sacrificing too much punch, as depending on the bullet weight, it can produce muzzle velocities of 3,000-3,500 feet per second. Such speeds make the .270 a wildly flat-shooting option that shines in long-range applications. Below are our top picks for hunting rifles chambered in .270 Win., all of which can consistently handle most game animals on the continent season after season.
Browning X-Bolt Composite Stalker
The Browning X-Bolt Composite Stalker offers a bevy of great modern features at an affordable price, especially if you catch a sale at the right time. As the name implies, this rifle features a composite stock coated with Dura-Touch Armor and textured grip panels to help with handling in wet conditions. The 22-inch barrel has 10-inch twist rate, is blued and free-floated for excellent accuracy. Weight is a non-factor, too, as Browning found a way to trim this rifle down to a mere 6 pounds, 9 ounces. It has a four-round magazine for faster reloading, an adjustable, gold-plated trigger with a weight range of 3-5 pounds that you adjust with just a screw, and a receiver that's drilled and tapped for you to mount you scope of choice.
Winchester Model 70 Featherweight
The original .270 Winchester bolt-action rifle was the Model 54, but the Model 70 rifle has become the brand's flagship offering, as hunters all around the world have fallen in love with the combination of beauty and performance. Its weight lives up to the "Featherweight" name, as the rifle comes in at 7 pounds on the dot, which is ideal for any spot-and-stalk strategy you might be planning, especially if you plan on chasing elk or sheep deep into the backcountry. No one will argue that it features one of the greatest classic hunting aesthetics of all time when it's donning a black satin walnut stock and a cold-hammer-forged 22-inch blue steel barrel. The magazine holds five rounds. This is also a very safe gun thanks to a three-position safety. Most user reviews praise this rifle for the crisp trigger and buttery-smooth action that the Model 70s are now known for.
Savage Axis II XP
For hunters on a budget, the Savage Axis II XP is a solid choice, maximizing the bang for your buck. You can easily find a combo package with a factory bore-sighted Bushnell Banner 3-9x40mm scope for under $500. This rifle itself features a 22-inch, carbon steel barrel with a 1:10 twist rate, a matte black synthetic stock, and Savage's signature AccuTrigger, which allows you to adjust trigger pull on your own. It weighs 7.38 pounds, which certainly isn't bad for a budget rifle. There are a handful of budget rifles that have been at the forefront of the firearms industry for a while now, but make no mistake, the Savage Axis II is climbing the ladder.
Ruger American Rifle Standard
The Ruger American is another fantastic option for anyone looking for a strong budget rifle. They're both accurate and lightweight, but what has made this such a popular option is its affordability. Weighing in at 6.2 pounds, the .270 offering retails for just over $400, but is available for nearly half of that if you're lucky enough to catch a sale. It also doesn't hold value all that well in the used market, which is great for anyone looking to get into hunting, as one of these will last you for years. The American features a 22-inch barrel with Ruger's "Power Bedding" block system that free floats the barrel. The bolt's 70-degree throw makes it particularly easy to operate, as does its adjustable trigger and generous recoil pad. To top things off, the receiver comes drilled and tapped for optics.
Tikka T3X SuperLite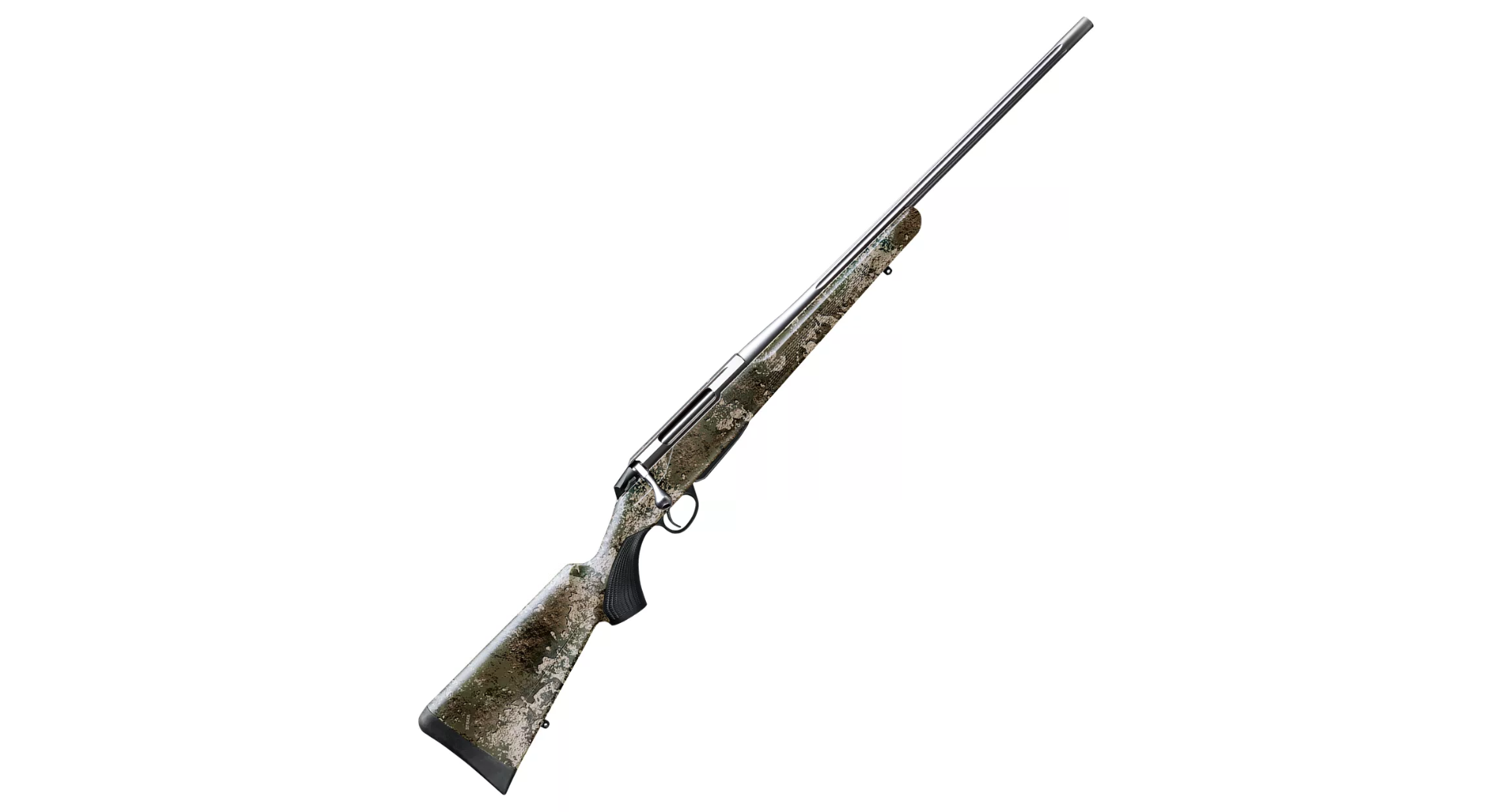 As the name implies, the Tikka T3X SuperLite is a joy to pick up and carry on a long hunting expedition deep into the backcountry. This rifle only weighs 6.2 pounds. The Tikka name is known for precision and the single stage trigger gets a lot of praise from users for its crisp, clean break. This gun's 22-inch fluted barrel has a 1:10 rate of twist to help you nail those long distance shots on big game that you previously had to pass up. This gun has either a blued or a stainless steel finish to help stand up whatever mother nature decides to throw at you. Tikka offers this rifle with either a standard black finish or camo patterns like TrueTimber Strata. Other features include an enlarged ejection port, a 75-degree bolt lift and a magazine that holds three rounds.
Bergara B-14 Hunter
Bergara's extensive line of rifles gets high marks from users for their tight groups and quality finish. No wonder so many hunters have one on their wishlist. These rifles are known for having an extremely smooth action and quality magazines. The B-14 hunter comes with a green synthetic stock and matte blued finish. It has a 5+1 capacity which will be ideal for most usual hunting scenarios. The receiver is drilled and tapped for optics. The 24-inch barrel is going to help give a little extra speed and muzzle velocity to hit those whitetail and mule deer just before they slip into the brush and out of sight forever. At $699, this is a solid buy for anyone looking for something that will last a lifetime.
Remington 700 CDL
The iconic Remington Model 700 is arguably one of the most successful rifles ever, having seen service both in the deer woods and on the battlefield as one of the most reliable sniper rifles ever built. The Model 700 CDL is a great looking rifle thanks to the satin American walnut stock and blued finish. This rifle has a 24-inch carbon steel barrel and a cylindrical receiver. Remington says that receiver design helps make for a more solid bedding and better accuracy. This rifle has Remington's adjustable X-Mark Pro trigger system for hunters who demand a better touch. Overall, this is a solid rifle that will help fill the freezer full of venison season after season.
Mossberg Patriot Synthetic Combo
The Mossberg Patriot Synthetic is another solid option for the hunter on a budget. This rifle comes already topped with a Vortex Crossfire II 3-9x40mm scope. It has a 22-inch fluted barrel with a 1:10 rate of twist. It weighs in at 7.5 pounds and has a 42-inch overall length. The capacity is 5+1 rounds. This package is nice and simple with a synthetic stock and blued finish. Considering it can be found for under $400, it is a great deal.
For more outdoor content from Travis Smola, be sure to follow him on Twitter and check out his Geocaching and Outdoors with Travis YouTube channels.
Enjoy the outdoors?
Sign up for daily stories delivered straight to your inbox.