America's favorite 4x4 turns 76 this year, and here are eight random facts you might not know about the Jeep Wrangler.
Every American instantly knows and recognizes the Jeep Wrangler. But there are probably some things you've never known about them, and if so you've come to the right place.
These are eight random facts you ought to know about the Jeep Wrangler.
1. Ford's Influence on Design
If not for Ford Motor Company's input on the design of the original military Jeep, who knows what the current Wrangler (or any other Jeep for that matter) would look like.
Bantam had originally won the design contract for the U.S. Army's need for a military vehicle, but that truck had bug eyes, round fenders and a curved nose. It was Ford that subsequently added the flat fenders and slotted grille giving the Jeep its now-signature look.
2. What Do Purists Know?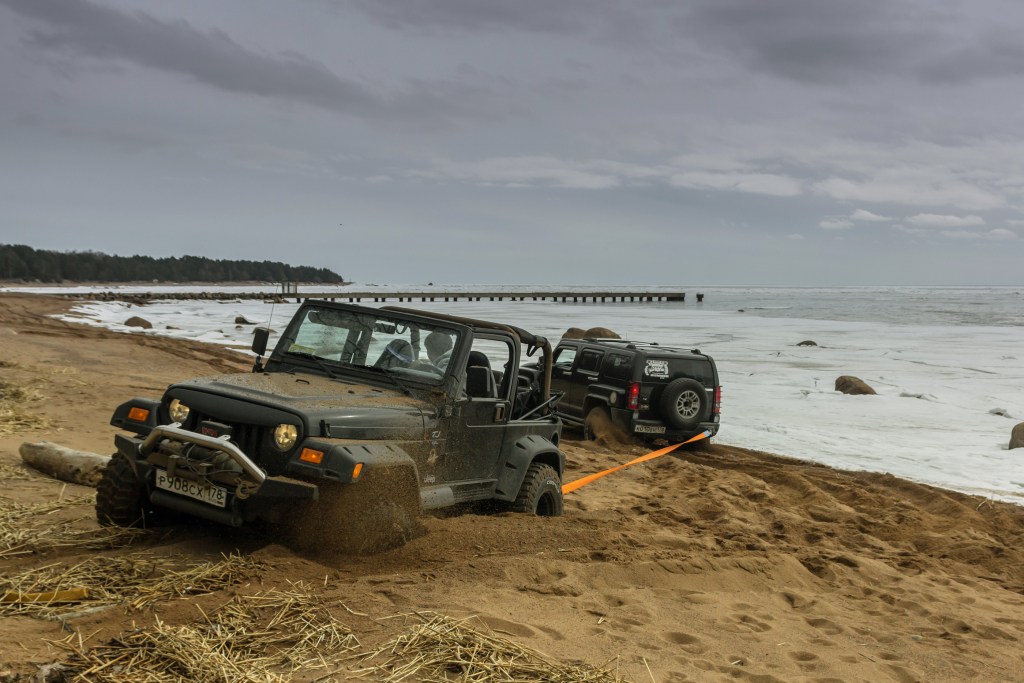 When Jeep announced that its third-generation Wrangler would be available in a four-door model, the internet blew up with purists complaining that such a model would ruin the Wrangler's image.
Ten years later, the four-door Wrangler Unlimited has helped this off-road icon become one of the best selling 4x4s in the U.S. with sales in 2015 almost tripling those of the final year of the previous TJ Wrangler.
3. Size Matters
The original Jeep was designed with specifications such as an 80-inch wheelbase, 47-inch track 1,300-pound curb weight, and an engine with 85 lb-ft. Surprisingly, today's two-door JK Wrangler hasn't grown all that much with a 95.4-inch wheelbase and 62-inch track, but it now has a 260 lb-ft engine to help motivate its 3,760-pound curb weight.
4. Naming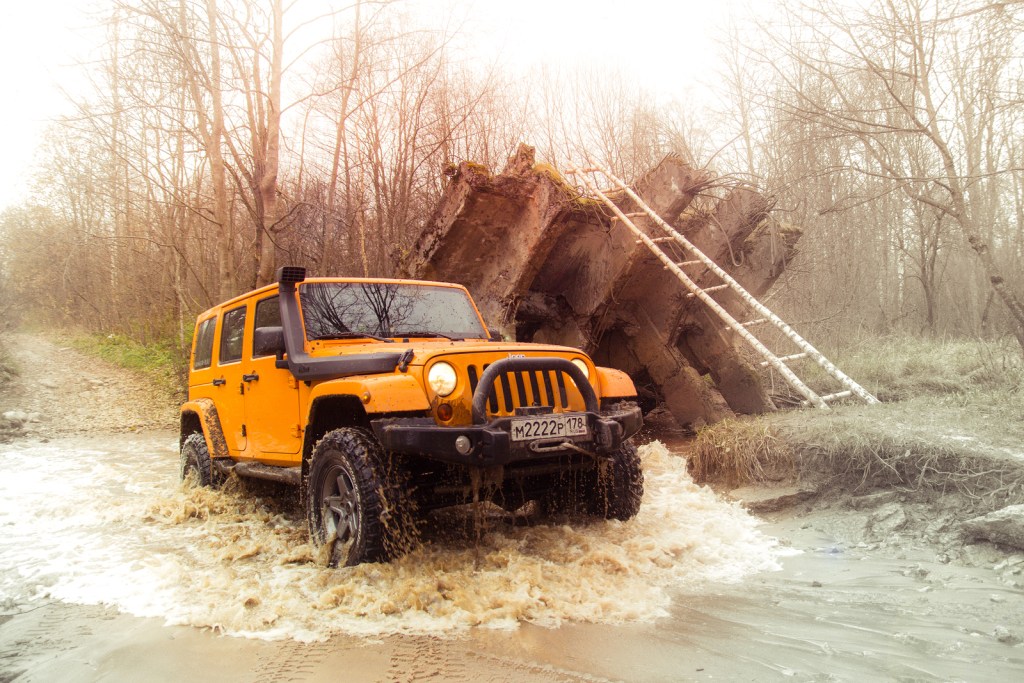 Until 1987, there was no such thing as a Jeep Wrangler. Before that, these off-roaders were simply known as the CJ (or Civilian Jeep), and if Jeep had continued this naming system today, the current two- and four-door models would likely be the CJ-14 and CJ-15, respectively, and the all-new JL Wrangler would be the CJ-16.
5. There Was a CJ-10
Most casual Jeep fanatics are well aware of the CJ lineup through the CJ-8 pickup, but one of the rarer CJs is the oddball CJ-10.
Skipping the CJ-9, this Jeep's name came from the fact that it combined a CJ-like design and cab with the chassis of a Jeep J10 truck. Most CJ-10s were sold for export markets like Australia, but some ended up as airplane tugs for the U.S. Air Force.
6. Wrangler Plug-In Hybrid
Even more obscure than a CJ-10 is the Wrangler EV that never received the green light for production. This plug-in hybrid Wrangler was unveiled in 2008 under Chrysler's EV-minded ENVI division, and it provided a brief glimpse at the idea of an electric off-roader. Sadly, this vehicle was killed off when Fiat purchased Chrysler in 2009.
7. Highly Sociable
According to a US News and World Report study in November 2016, the Jeep Wrangler is the most popular vehicle on Instagram with the hashtag #jeep being used almost 7 million times. Sure, that doesn't take into account any other Jeep pictures that are being share on the social media site, but the closest rival was the Ford Mustang with 1 million fewer posts.
8. Return of the Jeep Pickup
With the upcoming introduction of the 2018 Jeep Wrangler JL, Jeep has confirmed that it will offer a pickup version of the Wrangler. Aside from expensive aftermarket kits, there hasn't been a Wrangler-based pickup since the CJ-8 was killed off in 1986, and it will also be Jeep's first pickup truck since the Comanche was dropped in 1992.
NEXT: THE NEW JEEP TRUCK: EVERYTHING YOU NEED TO KNOW
Enjoy the outdoors?
Sign up for daily stories delivered straight to your inbox.