These are the hunts we want to take the Savage 110 Ultralite on.
It won't be long before hunting seasons are here again, and we are already thinking about the big game hunting trips we want to take this year. More specifically, the hunts we want to take using the Savage 110 Ultralite.
We really like what we've seen, and the rifle is designed specifically for high elevation backcountry hunts.
The 110 Ultralite has the signature action the 110 rifle line is known for. The carbon fiber wrapped barrel and melonite skeletonized receiver help drop the weight to under six pounds. Combine that with Savage AccuFit technology that adjusts to the perfect fit, and you have a gun that works great on everything from whitetails and black bears to giant mountain bull elk.
Because it is so light, the rifle is ideal for backcountry hunting. With that in mind, here are 8 great hunts we want to take this year.
Wyoming, Pronghorn Antelope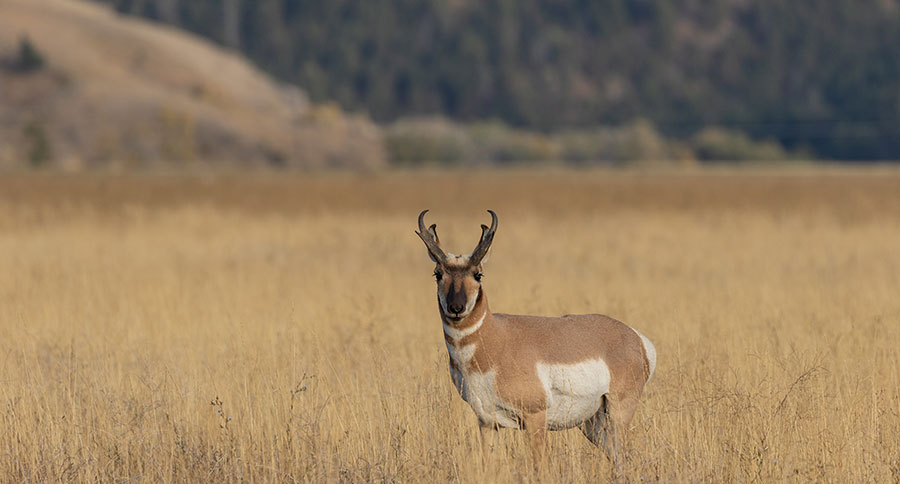 If you have never seen a group of pronghorn antelope tearing across the Equality State's high desert sage, you are missing a spectacular sight. The animals are beautiful, fast, and difficult to sneak up on in the hunting areas they call home. Expect lots of spot and stalk time. You will need a rifle like the 110 Ultralite that is easy to lug around.
The great thing about Wyoming is that it has a ton of public land options to pursue a free-range pronghorn. Check out antelope areas 78, 80, and 81 for great numbers and big bucks. This makes for a great early season hunt, which depending on the area can run from September all the way through November.
You can either DIY or hire a seasoned outfitter to put you on the pronghorns. Either way, this is also a very affordable big game hunt for someone looking for an out-of-state adventure on a budget.
You can even get more for your money by combining a hunt for pronghorns with a hunt for high desert mule deer or even a little elk hunting in some areas. Make sure you bring a camera with you. Not just for photos of your successful hunt, but also for the beautiful landscape. Wyoming's sunrises and sunsets are breathtaking and a great way to start or end a day of hunting.
Colorado, Elk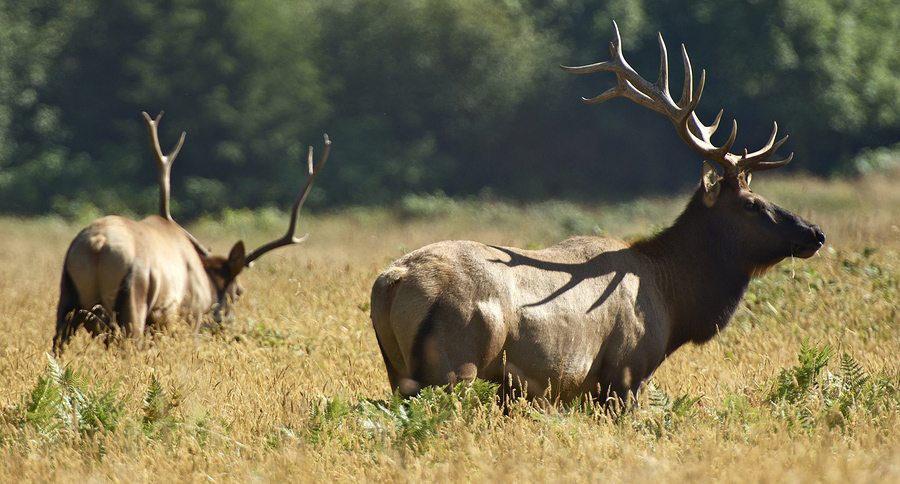 For the sportsman or woman looking for a trophy elk, Colorado is the place to go. The state has four different rifle seasons with the earliest starting in mid-October and the last running in mid-November. You can apply for a draw for more desired locations, but the Centennial State also offers plenty of "over-the-counter" permits for the chance to bag a large bull.
Colorado is the place to go if you are looking for both a physical and mental challenge. In the more rugged parts of the Rocky Mountains, you will have to do some serious hiking up and down rocky hillsides in order to find the elk. Make sure you get your exercise before the trip and wear a quality pair of boots. You will thank us when you must ascend and descend thousands of feet just to reach a good shooting position. Again, this is where the importance of a light rifle comes into play.
The other great thing about Colorado is that there is no shortage of outfitters and guides to help you on your adventure. Most guides offer differing levels of help from simple "drop camps" that give you a place to stay in the backcountry to fully-guided one on one hunts where the guide will help you spot and call in that bull.
No matter which route you choose, an elk hunt in the rugged beauty of Colorado will make for a memory that will last a lifetime.
Alaska, Blacktail Deer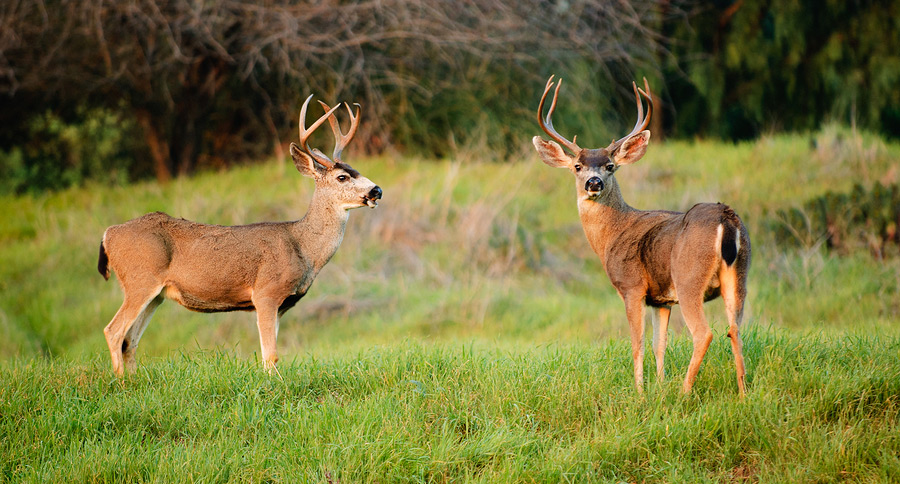 One of the often-overlooked big game species of North America, the blacktail deer, is one of the biggest challenges in hunting. They aren't very large, only around 130 pounds on average, which adds to the difficulty in hunting them.
Imagine trying to spot an animal that large in the thick brush while traversing rocky terrain. To make things even more difficult, you often must contend with extreme weather conditions too. Fortunately, it is just the sort of hunt the Savage 110 Ultralite is built for.
Hunters who successfully harvest a blacktail say it is one of the most rewarding hunting experiences they have ever had. Check out Kodiak and Prince of Wales Islands for some of the biggest bucks. Even when you are not seeing deer, the majesty and peacefulness of the Last Frontier's wilderness areas will be enough to make the trip worth it.
A deer hunt for blacktail is more than worthy of being added to your bucket list. It may be a tough journey with multiple plane rides to get to the remote, wild areas this animal calls home, but that just adds to the overall experience.
Montana, Bighorn Sheep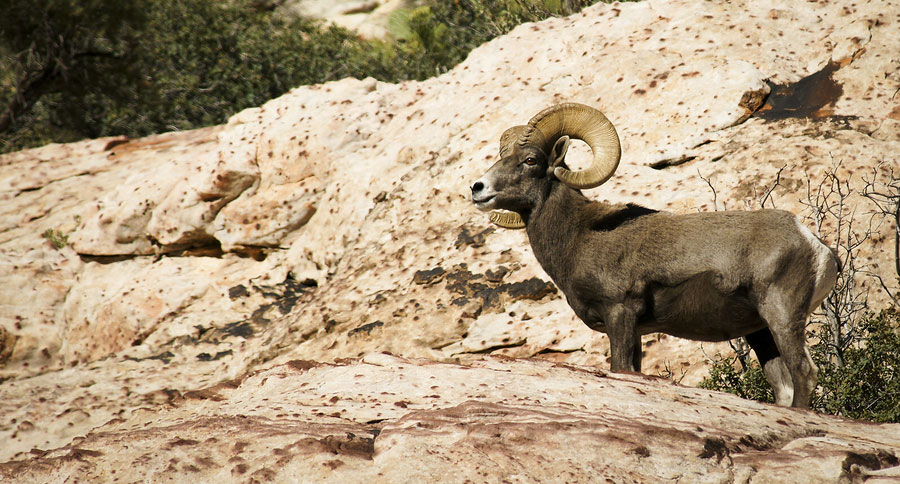 We know that the odds of pulling a tag for the hunt are extremely low, but we can dream, can't we? Getting a bighorn sheep tag in Big Sky Country is the big game equivalent of hitting the Powerball lottery. If you are drawn, go all out for the hunt, because odds are you will never get another chance. It can take decades to be drawn just once for one of these rare opportunities.
If you are fortunate enough to be chosen, bighorn sheep are magnificent animals and the Ultralite is perfect for this type of rugged spot and stalk hunting at high elevations. If finding the sheep doesn't test you, the terrain will. Plus, you'd better bring your spotting and tracking skills.
This is a hunt you need to train for because it will push your physical fitness to the limit.
The rams may look big and bulky, but they are light and nimble on their feet. One can lose trailing hunters in seconds simply by scaling the next ridge and ducking out of sight on the other side.
While there are other locations where it is slightly easier to get a bighorn sheep tag, most do not have the mystique that Montana has. The state has produced multiple rams scoring over the magical 200-inch mark. Plus, it is just a beautiful state to visit for a rugged, once-in-a-lifetime backcountry hunt that you will remember for the rest of your life.
Idaho, Black Bear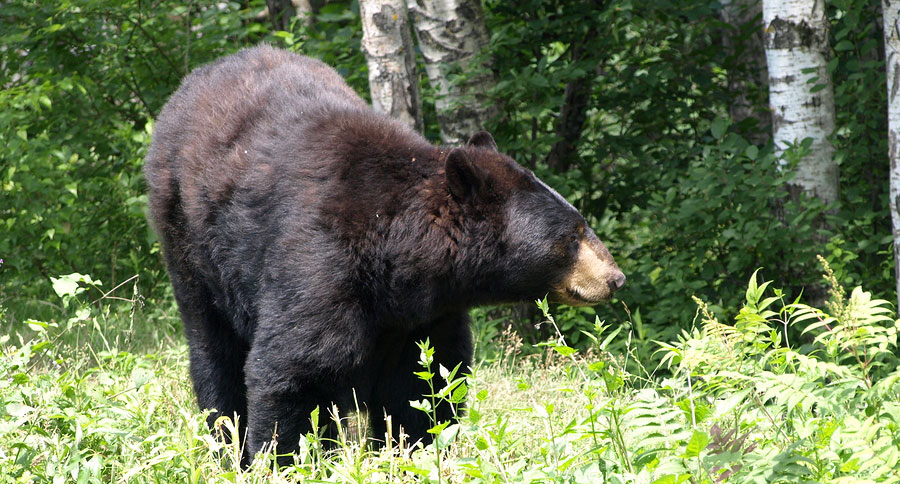 While most hunters choose to hunt black bears over bait, Idaho is a great place to use spot and stalk methods. The state has a generous population of big bruins to be found in the backcountry and is also loaded with public land opportunities that are hard to find in other states. The state's bears also grow quite large. Multiple individuals scoring over 20 inches have been taken in the Gem State.
Another benefit of hunting Idaho bruins is the fact that you can buy a tag over the counter. It is quite cheap, too. A non-resident license only costs $186, meaning that almost any hunter can afford an Idaho DIY bear hunting adventure.
Top counties for giant bruins include Bonneville County, Caribou County, and Nez Perce County. We should also mention that Idaho offers opportunities for both spring and fall bear hunting. This means more options for hunters who have otherwise conflicting seasonal schedules.
Newfoundland, Woodland Caribou
Maybe you are looking to get as far off the beaten path as possible for your backcountry trip. Somewhere where you can lose cell phone service for at least a week and hunt for an iconic North American big game animal without disruptions from the outside world. Newfoundland is the only place in Canada that an American can hunt the woodland caribou subspecies.
Non-resident hunts do require hunters to hire a guide, but their operations are often run in areas so remote that the only way to reach them is via airplane. So, a guide is almost a necessity. Many of these operations have remote lodges for those who want the backcountry experience without having to sleep on the hard ground. The caribou are plentiful in Newfoundland, to the point that most outfitters and guides boast a nearly 100 percent success rate. So you most certainly won't be going home empty-handed.
Newfoundland is also home to some of the biggest caribou bulls in the world. The current Boone & Crockett world record, a 419 5/8-inch beast was taken there back in 1910. Bulls scoring 320 inches or more are not uncommon. If you want a chance at a record book animal, Newfoundland is a destination to consider.
British Columbia, Moose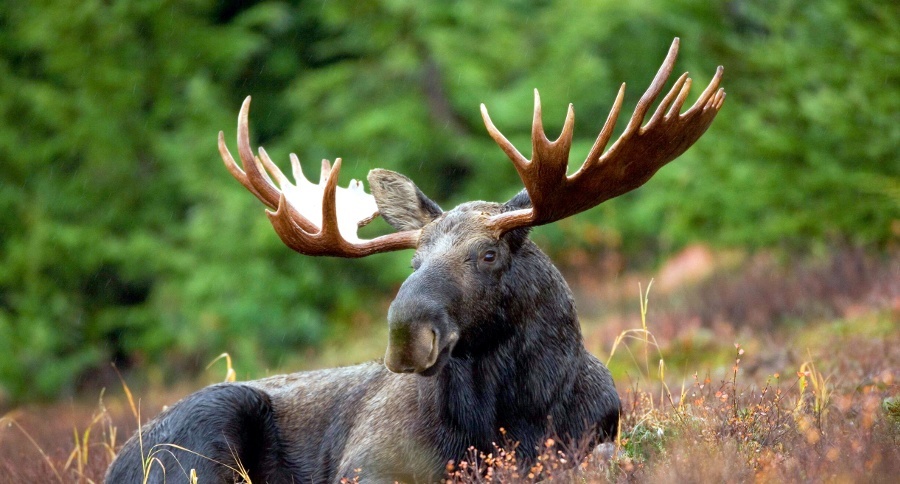 Arguably, this is the best location to consider if you have moose on your big game hunting bucket list. The biggest reason is so you can skip over the long process of trying to draw a permit. You can wait decades for a chance in a place like Colorado or Maine. Or, you can just head to Canada and get right into the action. No draw and many outfitters will even buy the permits for you.
Speaking of outfitters, if you are coming in from the United States, you will need to hire one because only residents can DIY. This is not cheap, but it is worth it. British Columbia is full of raw, untouched wilderness, and finding the moose is going to be a challenge in the rugged backcountry. Some guides hunt in areas so remote that they can only be reached via plane, boat or horseback. Getting there is part of the adventure!
The Savage 110 Ultralite in .308 is ideal for this hunt because you don't want a heavier rifle weighing you down on the journey, especially once you put a giant bull on the ground and have to pack it out.
Better clear out some wall space, because bulls with spreads of 40-50 inches are quite common in British Columbia. The province is also home to the Boone & Crockett world record Canada moose, a beast that scored 242 and sported an unbelievable 63-inch spread!
Alaska, Mountain Goat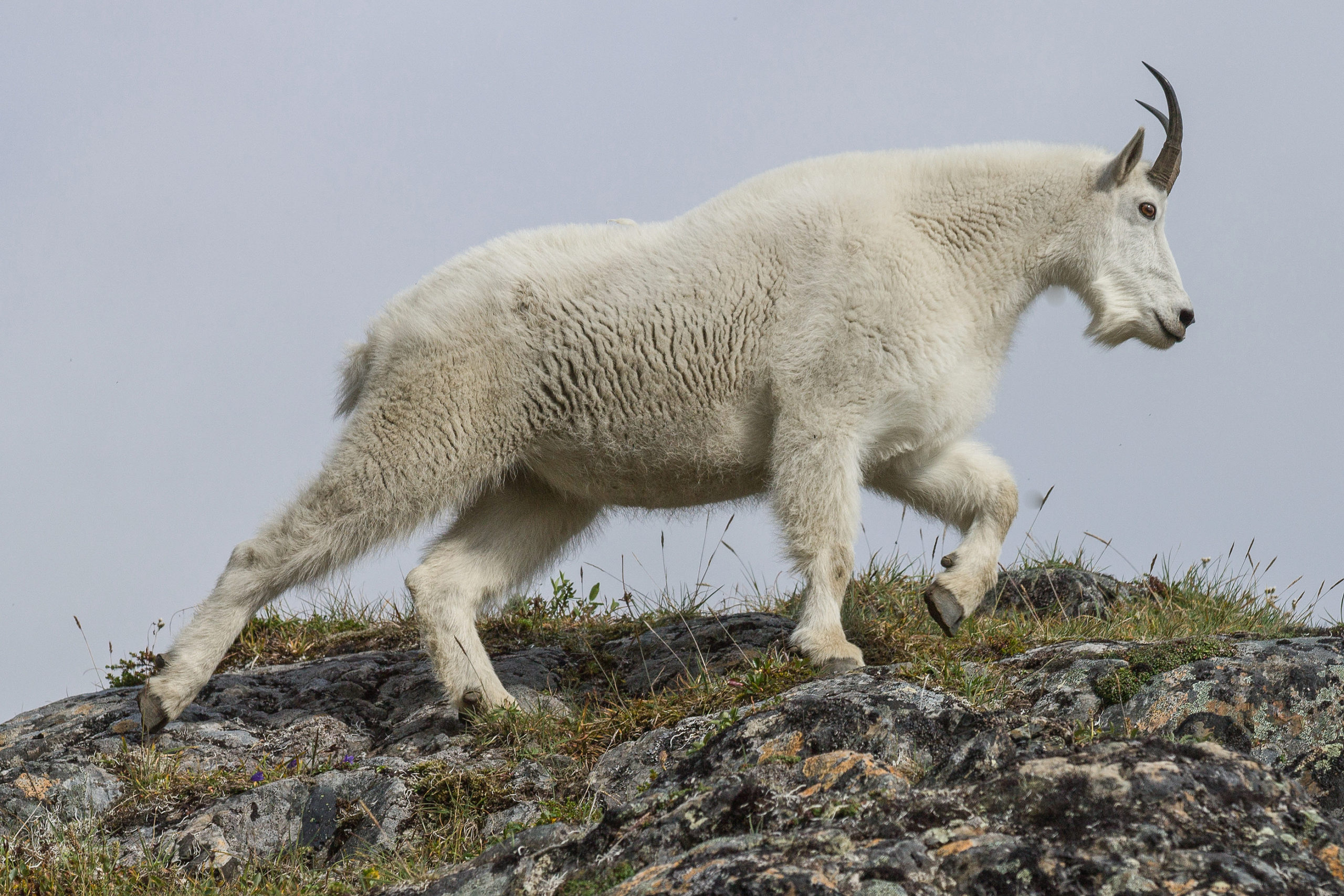 The Savage 110 Ultralite is ideal for a hunt like this. Mountain goats prefer some of the highest elevations and some of the most treacherous terrain you will ever hunt. For anyone looking for a physical challenge that will push you to your breaking point, this is the animal to consider.
Getting a mountain goat tag in the lower 48 can be a challenge in itself. The odds are better than bighorn sheep, but not by much. However, Alaska offers the opportunity to buy tags over the counter. That also means less stress of having to fill that rare draw tag. You can always return to the same area and try again next year with more experience.
Alaska does require a guide for all non-resident hunters, but do not let that discourage you. Goat hunts are often considered to be dangerous. It is not because of the animals themselves, but rather the rugged, rocky terrain where they live. You want someone there not just to help guide you to the animals, but also to watch your back in case of a slip and fall. Do not let the use of a guide discourage you. This is one hunt where you will feel like you earned it even with a guide's help. These animals are nimble, fast, and elusive. You will have to work hard in order to find success.
NEXT: SAVAGE ACCUFIT CAN HELP AVOID HUNTING BLUNDERS
WATCH
Enjoy the outdoors?
Sign up for daily stories delivered straight to your inbox.