Do everything you can to make the litter box perfect for your cat! It's their toilet and bathroom!
There are so many options and types of boxes, and you can even hide litter boxes built into furniture! Just like with their litter, cats can be picky about where they go to the bathroom. So choose wisely. Some things to consider: How many cats do you have? Does your cat prefer an open air litter box or one that's enclosed so they have privacy? What looks best with your home décor.
Create a Litter Box Your Cat Will Love
Use scoopable litter with no special scents, about 1.5 to 2 inches thick.

Have more than one box, and at least one on every floor, especially if you have multiple cats. Honestly, one for each cat is the rule of thumb.

The litter boxes shouldn't be anywhere near your cat's food, sleeping area, and any noisy appliances (fridge).

Training with wet food will help speed up the process.
Scoop the box once or twice daily and change the litter once a week. Try using a self-washing CatGenie if manually scooping with a litter scoop so often is cumbersome. A LitterGenie can help minimize the smell of the scooped litter and make waste disposal a little easier!
If your cat is boycotting his litter box, consider that it may be too small, making him uncomfortable, or perhaps the litter is too deep.
And of course, check to make sure your cat has clean litter and a clean litter box which can be a major cause of concern. Scooping regularly is not a joke. Decor (litter boxes built into furniture) can also be a consideration and if you live with multiple cats - this is a great way to hide these throughout the house. Remember though, pet loving friends and family also want your cats to be comfortable! So create a pet zone and use baby gates in areas of the house you prefer stay a "cat sanctuary." Many of the recommendations below have odor-control features and include a litter mat which also prevents a mess.
Whether you have large cats or small kittens, a clean litter box is the key to a healthy cat!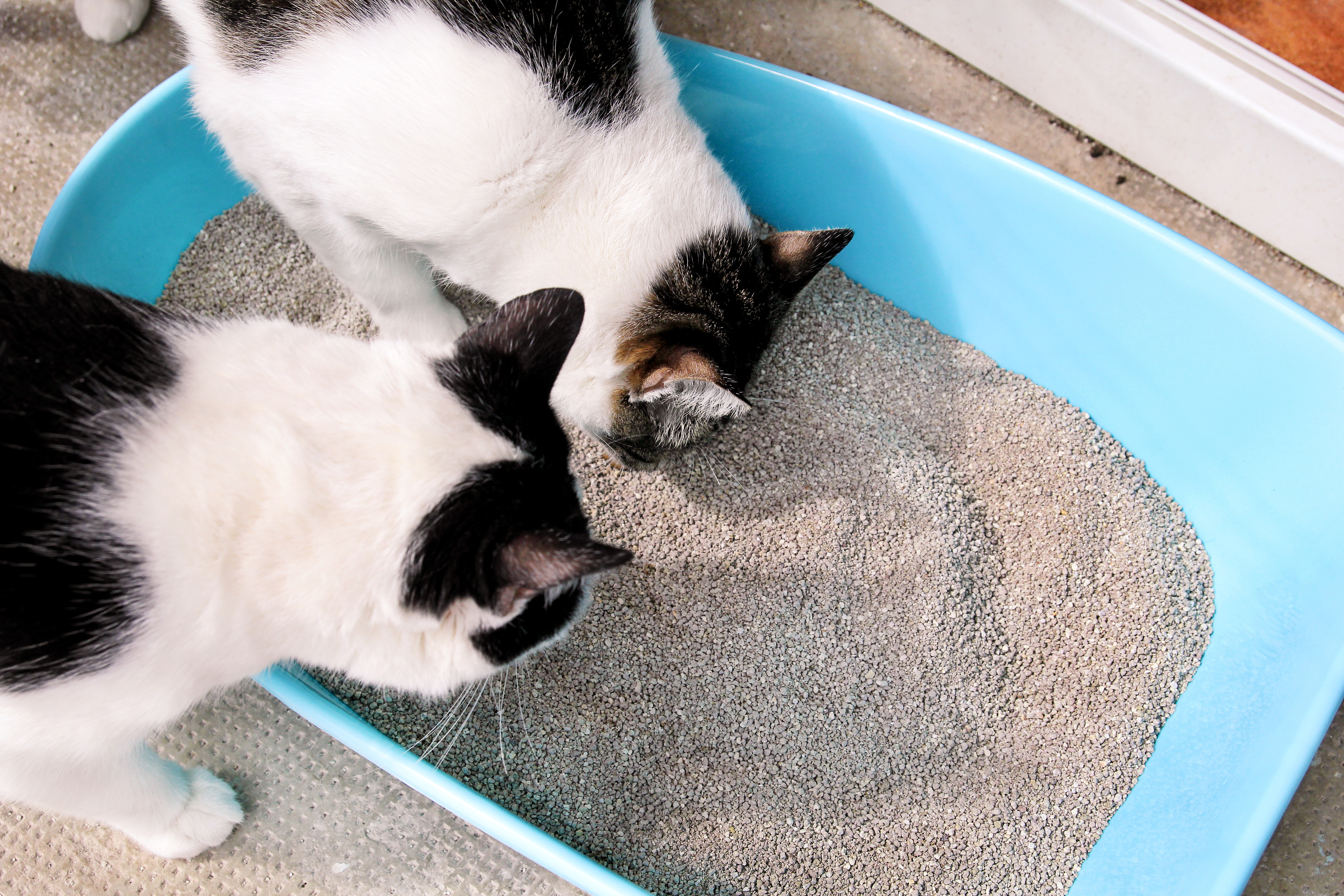 Litter Box Types to Consider
Enclosed

(Hooded litter pan)

Pan

Self-Cleaning

(or automatic litter box)

Disposable

Accessory

and in some cases furniture!
Automatic cleaning or self-cleaning cat litter boxes are all the rage. Check out these nine scoopfree boxes:
https://www.youtube.com/watch?v=sZcNnkDVpSs
Our staff voted on their fave litter boxes that fall into each of the above "type" categories.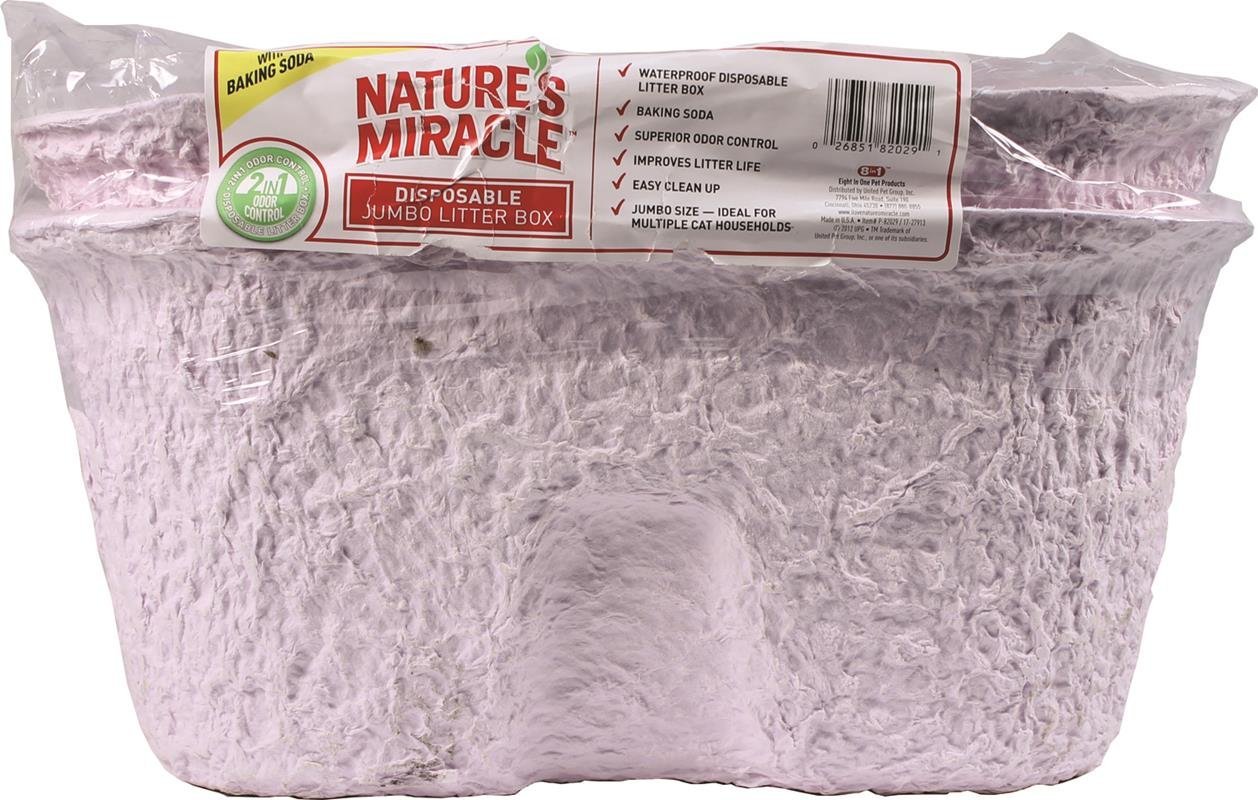 Nature's Miracle Disposable Litter Box Jumbo size is ideal for a household that have multiple cats. You can dispose of the pan after four weeks.
The superior odor control features make this one a bargain.
Available for $5.49.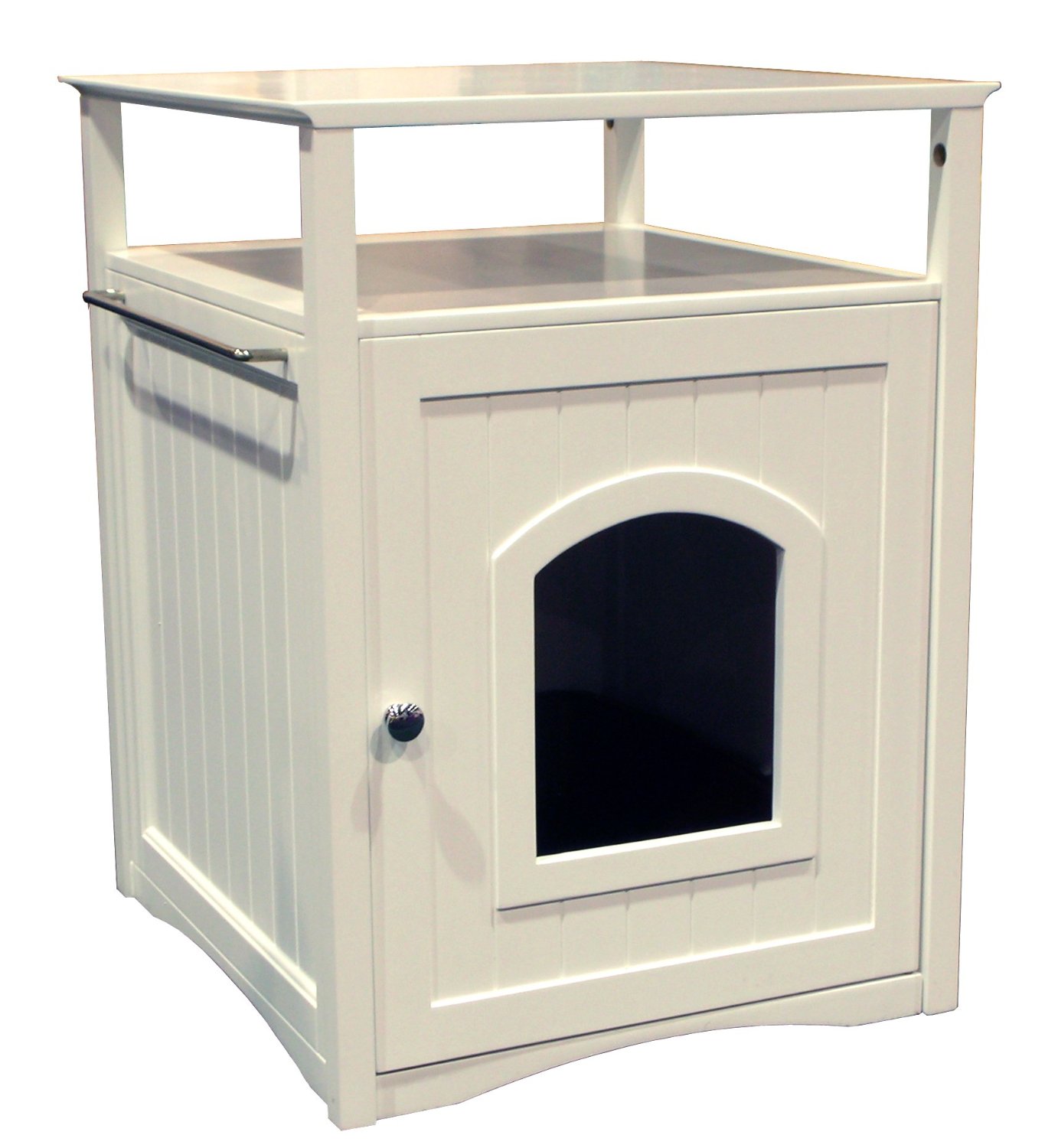 This charming item can be used as a side table, night stand, or as bathroom furniture, and turns your cat's litter box into something elegant.
Get this versatile piece for $73.35.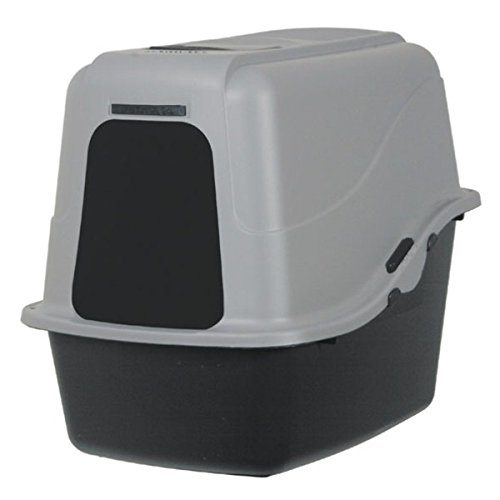 This raised-back pan contains a litter scatter & spray in rear area. And a wide entrance permits easy in-and-out access! Coolest feature? An odor-absorbing carbon filter is included. The odor-free features are why it made the list.
This gray box is available for $15.59.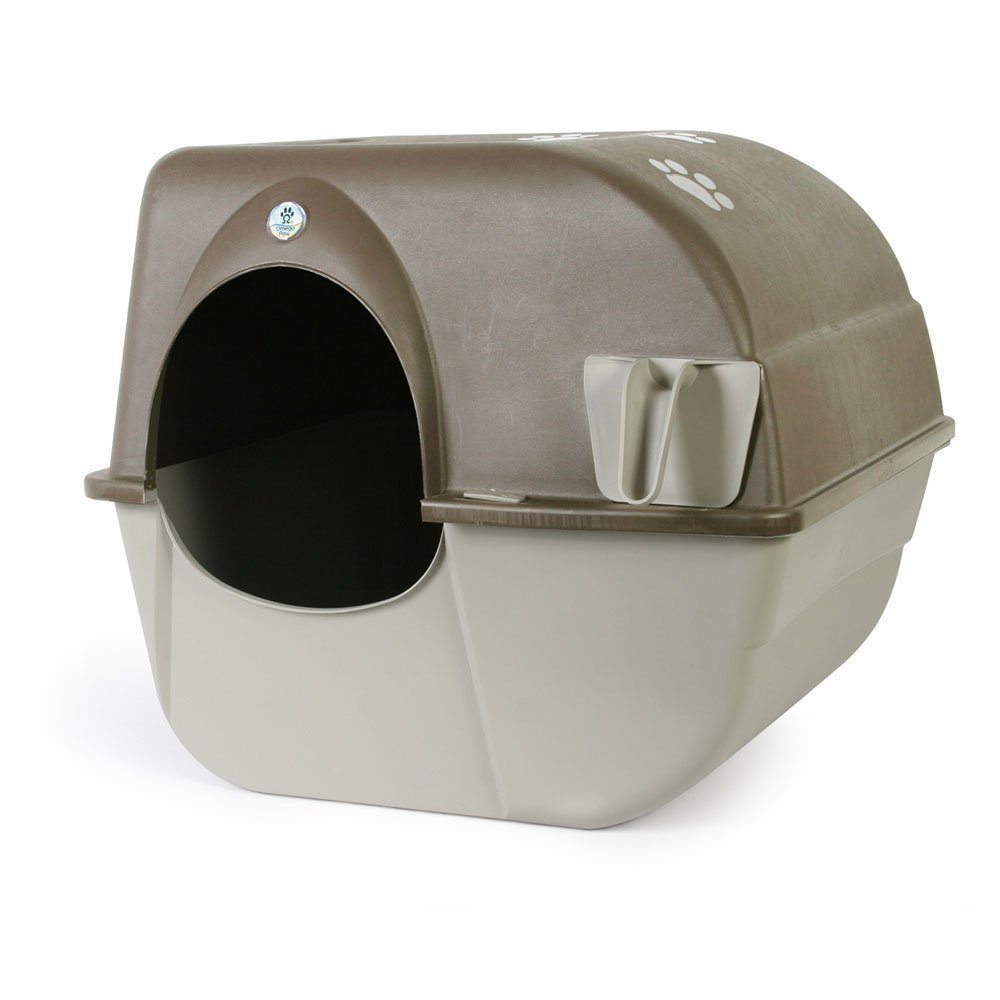 The Omega Paw Self-Cleaning Litter Box is ideal for big cats or multiple cat households. It quickly self cleans while controlling dusting and odor. This large litter cat box self cleans by rolling to the right and back again. How cool is that!
For $44.53 you will have a happy cat.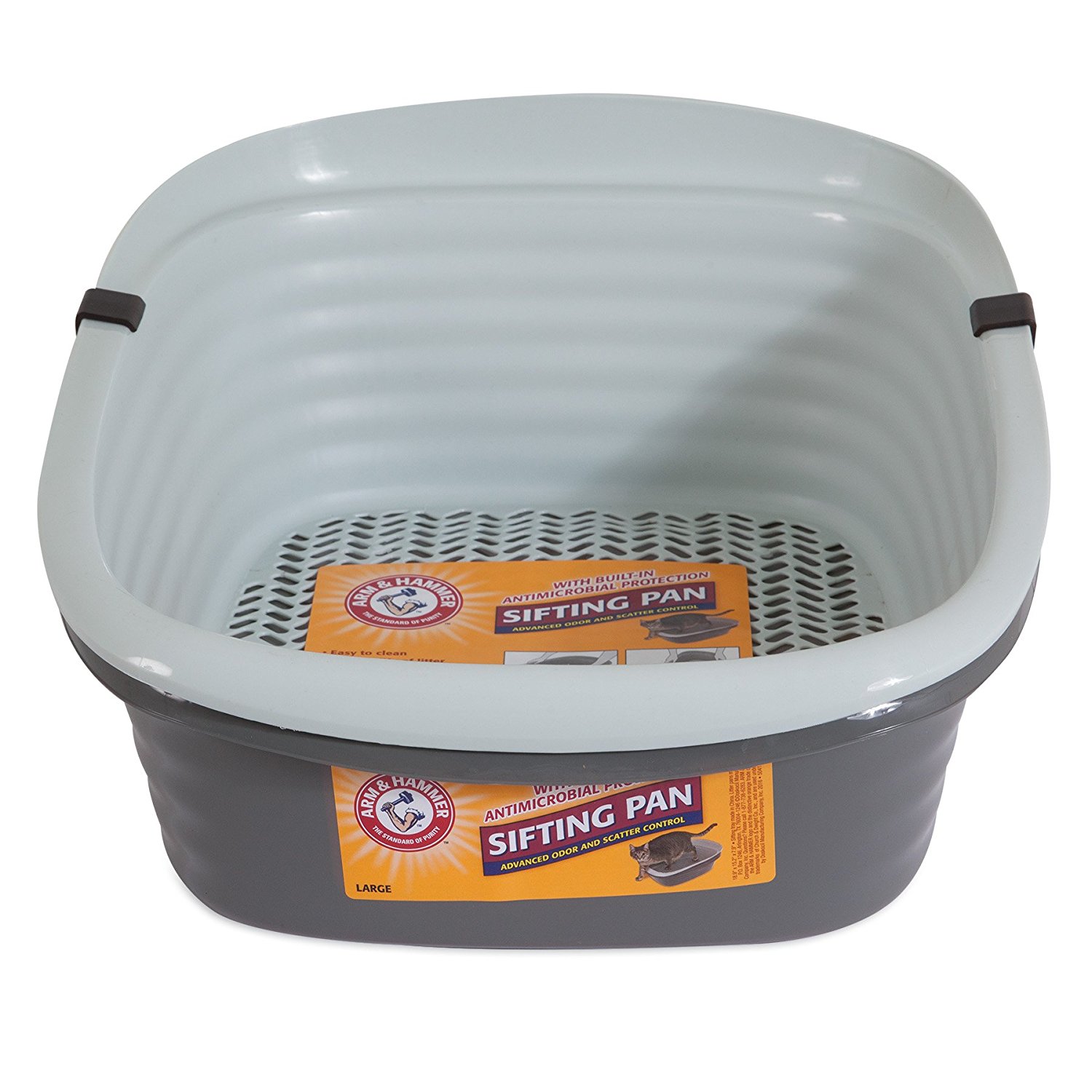 This litter tray includes antimicrobial protection that inhibits odor and is easy to clean!
This open litter pan is a great deal on Amazon Prime for $16.83.
Check out our post on best cat litter to really make the best feline powder room!
Which type of cat litter box do you use? Let us know in the comments!
WATCH NOW: The Catspad Is a Smart Pet Feeding System