Per usual, 5.11 Tactical had a big showing at SHOT Show this year.
While SHOT Show showcases products of the shooting, hunting and outdoor varieties, the trade show's name speaks for itself. Guns and shooting gear have always ruled the showroom floor, and continued to do so at SHOT Show 2020.
However, while there are hunting apparel brands galore, only one name dominates the tactical apparel market, at that's 5.11 Tactical.
Aware of its monopoly on this niche, 5.11 again took full advantage of the annual opportunity to wow its audience, unveiling a slew of different products in its big, awe-inspiring booth.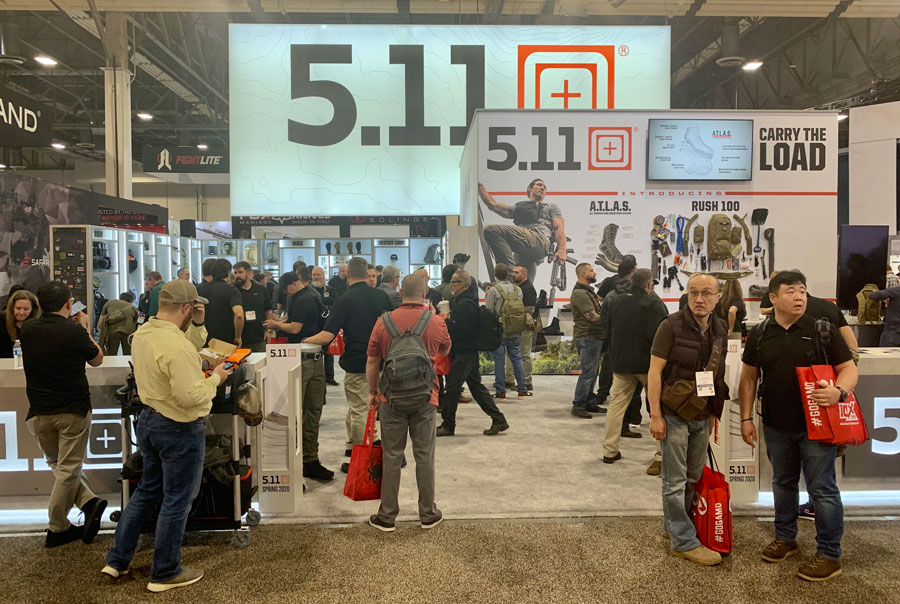 "Our product developers are problem-solvers," said 5.11 CEO Francisco Morales. "Not only do we respond to feedback from our users, we also anticipate their needs. All of the products in the 2020 line innovate around problems our consumers have learned to live with when they shouldn't have to."
Of their many new products, we took a particular interest in two, as everyone in our audience has an application for at least one of them.
Feast your eyes on the new A.T.L.A.S. Footwear collection and the RUSH100 Pack.
A.T.L.A.S. Footwear
Whether you're shooting, hunting or just working, the A.T.L.A.S. (All-Terrain Load Assistance System) boots were designed to do it all.
Available in 8-inch and mid heights, these boots feature 5.11's new Echo (high rebound) and Force (high impact) foam midsole and the A.T.L.A.S. plate for torsion and stability control while carrying additional weight.
They also feature a new Ortholite footbed, slip/oil-resistant outsoles and breathable uppers, pairing comfort with durability.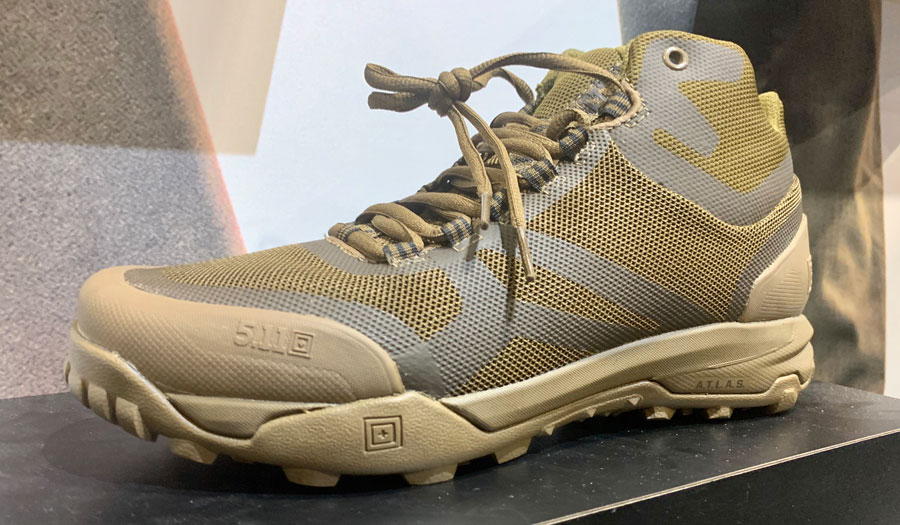 5.11 also threw in the A.T.L.A.S. Trainer to complement the continuation of the popular Norris Sneaker, giving its customers more casual options for those lighter jobs.
RUSH100 Pack
5.11 took its RUSH series to a whole new level with the new RUSH100, which will be the largest offering at 60 liters.
The pack series is known for creating as much storage space as possible, while maintaining 5.11-caliber durability and comfort.
With a custom flat aluminum bar frame with stability fiberglass rods, a compressible front access compartment, removable side pouches and a removable load-bearing belt, this pack is ready for any challenge you can throw at it.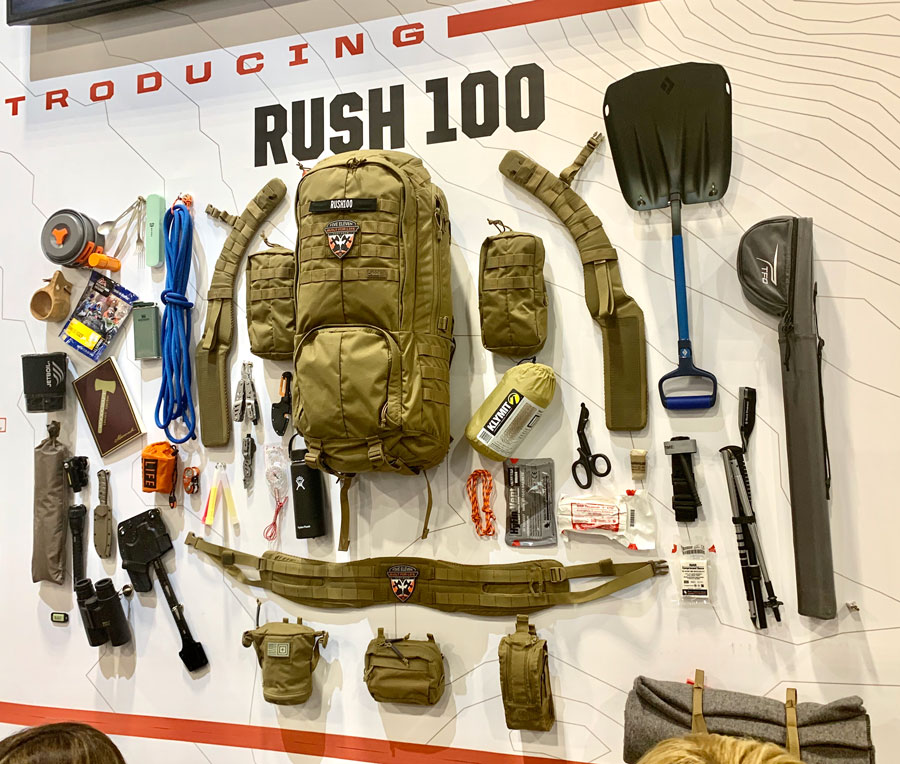 And, just in case you were wondering how much gear can be stored in a 60-liter pack, 5.11 gave us a display at SHOT Show 2020.
NEXT: BADLANDS GEAR TARGETS GOBBLERS WITH NEW TURKEY VEST PACK
WATCH
https://rumble.com/embed/u7gve.v3trit/
Enjoy the outdoors?
Sign up for daily stories delivered straight to your inbox.