These three super simple venison recipes keep things basic, but still bring out the best in your wild game.
One of the greatest benefits of deer hunting season comes after the hunt is over, and hopefully it's waiting for you in the freezer in the form of deer meat.
Venison is full of protein and has less fat than most red meat, making it a great choice for those who want a tasty meal without the added calories.
However, perhaps the best thing venison has to offer is its versatility as a meat. The ways in which you can prepare a pound of ground venison are endless, particularly if you have a slow cooker or crockpot.
But even if you decide to go beyond a simple instant pot recipe, you'll see hunters find an unbelievably wide variety of ways to prepare their harvested deer, all of which begin at the processing stage. Most hunters will turn their deer into a spread of steaks, ground venison, deer jerky, venison sausage, and venison sticks.
The steaks they'll then turn into different entrees that would typically incorporate beef steak, such as fajitas or a venison roast, although many decide to prepare each steak as is. The ground venison is often turned into venison chili, venison burgers, venison tacos, venison meatballs, or venison meatloaf.
Deer jerky can be made a whole slew of different ways, as different cooking methods and seasonings can completely change the flavor profile. Some like their jerky spicy, while others like it more mild with a sweeter taste.
However, for those hunters and chefs who want a simple recipe (without much cook time) for preparing a tasty venison meal, the following recipes offer a few simple options.
Easy Venison Steaks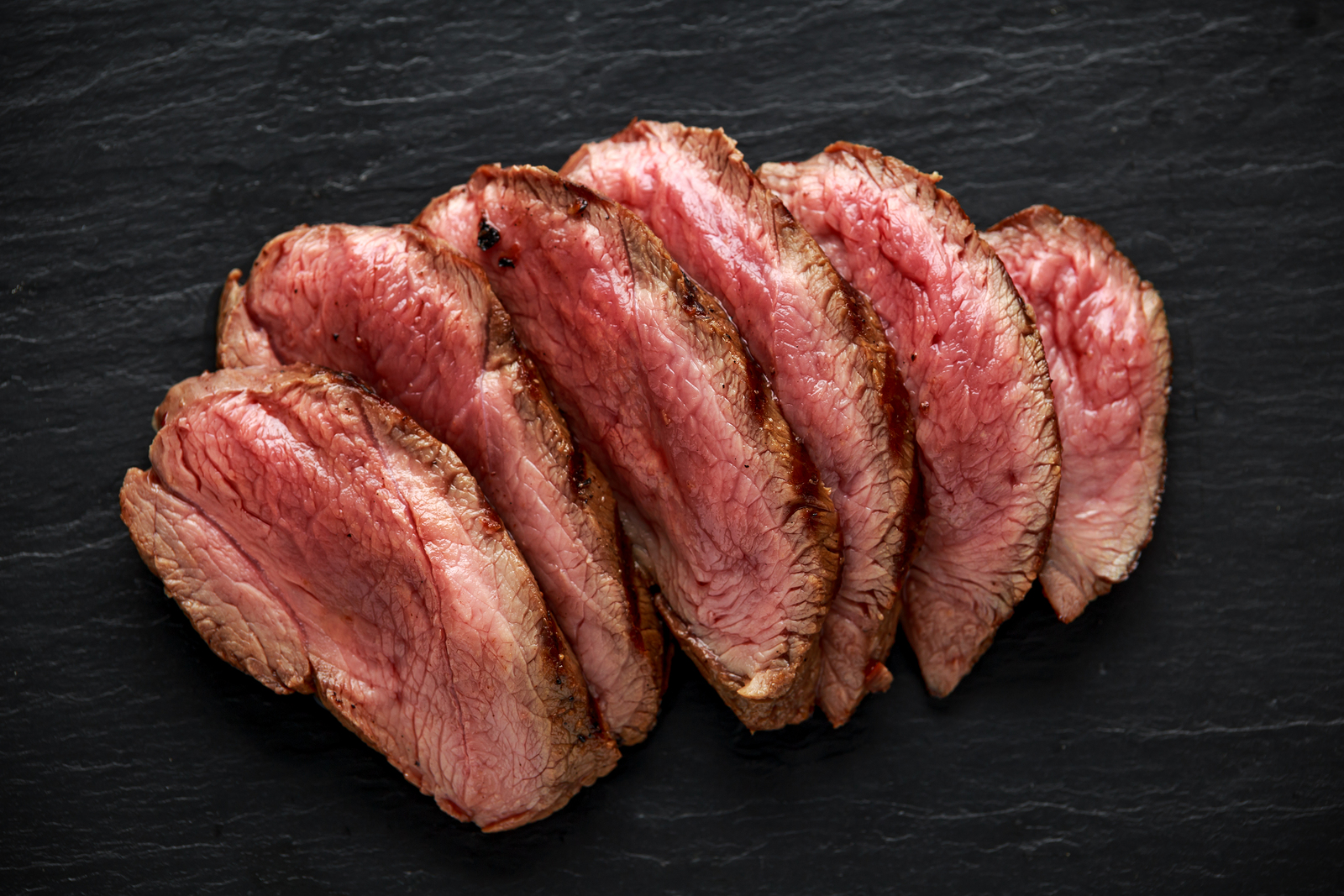 This easy venison steak recipe about as simple as it gets when it comes to preparing delicious venison for a camp full of hungry hunters. All you need is 15 minutes to fully prep and cook this tasty venison meal.
Mix 2 teaspoons of seasoning mix and 1 teaspoon each of garlic salt and onion salt in a small bowl.
Coat both sides of the steak or venison backstrap with the seasonings evenly.
Melt 2 tablespoons of butter over medium heat and drop the coated venison steak into a hot skillet once the butter is fully melted.
Cook for 5 minutes a side or until it reaches your desired temperature.
Grilling is an obvious option as well; grill steaks over medium-high heat for 5 minutes a side, or to your desired doneness.
Crack fresh black pepper over the steaks and let them sit for 5 minutes before eating.
Finish with a favorite BBQ or steak sauce.
There are endless sides you can serve with venison steak, but the most popular options include mashed potatoes or veggies.
The beauty of venison steaks is that they're fitting for nearly any occasion. You could make them at deer camp for all of your fellow hunters, or you could make them for Christmas dinner, as they are still steaks after all.
Additionally, if you were ever going to try and introduce venison to someone for the first time, few people who fancy a beef steak would just turn their nose up at one of these cuts.
Venison and Mushroom Gravy
This one takes a little longer to prepare than a simple venison steak, but it adds another layer of satisfaction to a table full of hungry hunters who want something solid and hearty for their main course.
For this recipe, you'll need 2 pounds of cubed game meat (or stew meat).
Add 1 tablespoon butter and 1 tablespoon olive oil to a large hot pan or cast iron skillet, and sauté venison to desired temperature on your stovetop, about 5-7 minutes.
Remove venison from the pan, and add 8 ounces of sliced mushrooms. Sauté on high for two minutes, then add 1 1/2 cups vegetable or brown broth and 2 tablespoons soy sauce.
Reduce the heat and slowly stir in a smooth mixture of 2 tablespoons flour and 3 tablespoons cold water.
Add venison and cook another 5 minutes, then remove from heat. Eat it over rice or egg noodles.
Make sure you make enough for extra servings, though, because your hunting buddies are going to love this one!
If you have someone who doesn't typically like mushrooms, make it a point to chop them up, as only the texture would turn someone off.
Venison Stew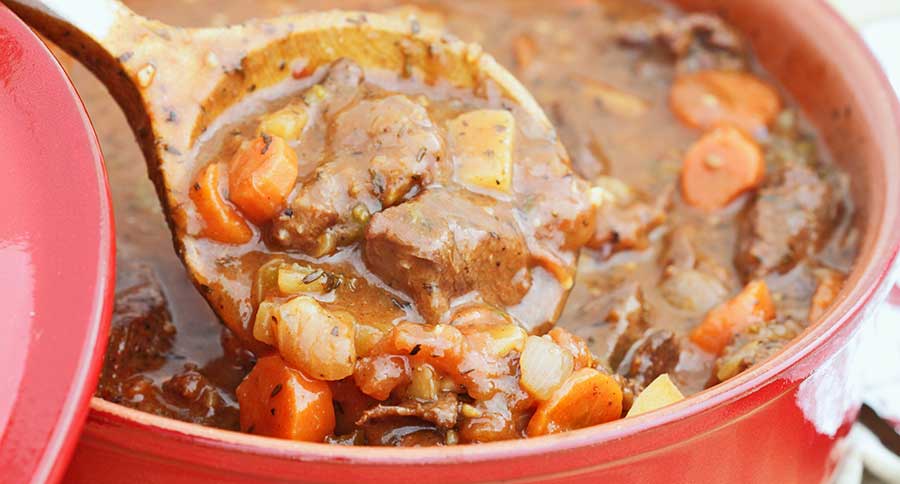 Stew is typically saved for colder days, but still makes for an easy meal any time of year.
Get your venison cut into stew meat by your processor, or chop your own steaks into 1 inch cubes.
Heat 3 tablespoons olive oil in a large pot over high heat. After coating 2 pounds venison stew meat with ¼ cup flour and some Creole seasoning, sear the meat in the hot olive oil for 2 to 3 minutes.
Add 2 small chopped onions and sauté for 2 minutes before adding 1 cup each of chopped carrots and celery. Sauté for another 2 minutes before adding the 1 tablespoon chopped garlic cloves, a can of diced tomatoes, 1 tablespoon each of basil and thyme, 2 bay leaves and salt and pepper to taste.
Add the red wine and stock and bring to a boil, then cover and reduce to a simmer for 45 minutes or until meat is tender.
You can also add other vegetables if you choose, such as bell peppers or jalapeños.
So there you have it: cooking venison doesn't have to be difficult! No matter how you cook your venison entrees, though, make sure you're storing your meat correctly, thawing thoroughly and cooking each cut enough, as you don't want your meals to be overpowered with a gamey taste.
Each of these recipes is simple and easy to make, but make sure you're giving each the attention it deserves, as you won't be able to get your hands on more venison until next deer season.
NEXT: TOP 6 VENISON BURGER RECIPES
Enjoy the outdoors?
Sign up for daily stories delivered straight to your inbox.