Hyundai's bold new design language goes mainstream with the introduction of the 2019 Hyundai Santa Fe.
The 2019 Hyundai Santa Fe will make its official debut next month at the 2018 Geneva Motor Show, and we're getting our first look at the stylish, fourth-gen crossover.
More importantly, it looks like Hyundai will no longer sell this crossover in two wheelbases (the five-passenger Santa Fe Sport and seven-passenger Santa Fe) as the images show a model that offers both two- and three-row configurations.
Hyundai definitely made a bold statement with the design of the 2019 Hyundai Santa Fe. If this squinty-eyed face looks familiar, that's because Hyundai has uses similar cues on the Nexo Fuel Cell EV and Kona crossovers, and it looks even better scaled up on this mid-sizer.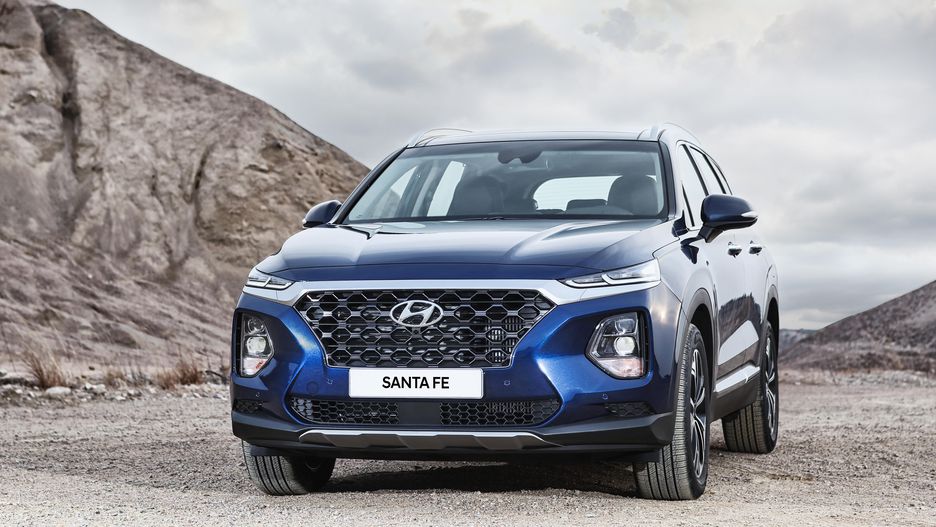 The split headlights and chrome accent act as a perfect frame for Hyundai's signature cascading grille. The version shown is for the European market, so it isn't clear what, if any, changes will be made for North America.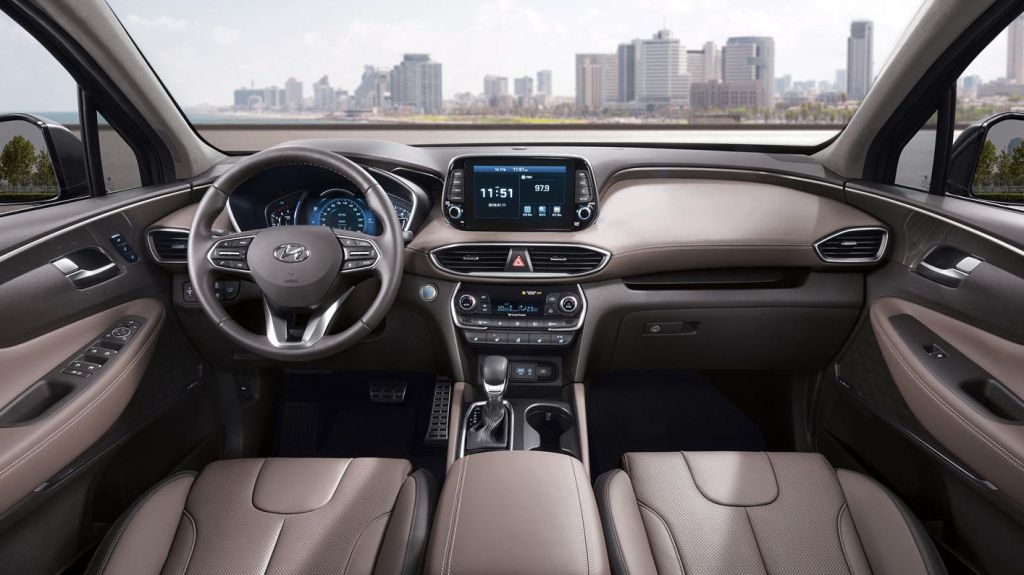 Big changes are also in store for the interior with Hyundai promising a more premium cabin. This initial image is obviously of a higher trim level, and it looks very upscale. Measuring in at 187.8 inches long and 74 inches wide, the 2019 Hyundai Santa Fe is slightly shorter than the current model, but Hyundai says that the new Santa Fe will deliver class-leading roominess.
Technology includes a larger infotainment screen now positioned higher on the instrument panel, and the gauge cluster appears to be digital and possibly reconfigurable. The new Santa Fe also debuts new safety tech called Safety Exit Assist, which automatically locks the doors when a vehicle is detected approaching from behind.
With the debut taking place in Geneva, the 2019 Hyundai Santa Fe could make its North American debut at the New York Auto Show in April.
NEXT: WATCH THE NEW 2019 RAM 1500 TRUCK REVEAL FROM THE DETROIT AUTO SHOW
WATCH: Oddly Satisfying Car Factory
Enjoy the outdoors?
Sign up for daily stories delivered straight to your inbox.