Don't get caught without these lures in your box when spring comes around. Here are 20 baits you need before it gets warm again.
With spring just around the corner, now is the time to start stocking your tackleboxes with the gear you'll need so you're not scrambling for it when it comes time to wet your line. Be prepared with this shopping list of lures from Amazon.com
A unique multi-depth prop bait that glides through the water. Good for drawing strikes from suspended fish in the water column.
Perfectly balanced tungsten weight system for making extended casts, and a deep diving bill at angle that gets down quickly.
Live Target Bait Ball Rattlebait $12.o9
As bait begins to hatch and form tight schools, the Live Target Bait Ball Rattlebait is a great presentation that's a little more compact than an Alabama rig.
ZMan Original Chatterbait $6.82

The Original chatterbait, first made by ZMan. Wake up sleepy spring time pre-spawn bass moving up to stage into the shallows.
Strike King KVD Jerkbait 3 Hook, Clown, 5.5-Inch $11.41
On windy days, this is the go-to. The suspending pause between twitches draws viscous strikes. The large profile and 3 hooks connect with those strikes.
The culprit curl tail worm is a classic plastic, and the tomato color pattern is a particularly effective early spring color.
Having a buzzbait in the box in the early spring is essential, but having a smaller buzzbait for finicky biters is deadly.
Strike King KVD Spinnerbait $11.92
As bass begin to stage in the shallows and the sun begins to warm the water, the vibration and flash wake fish from their slumber. Great for tossing into submerged branchy trees that have fallen during winter storms.
For when you need the attention of absolutely every last largemouth in the lake, accept no substitutes. This is the dinner bell.
Mythik Lures 7" Glidebait $14.99
With spring trout stocking underway, everyone should have at least one stocker trout imitation to land a lunker.
Huddleston Deluxe 8" Rainbow Trout Swimbait $32.95
While the Mythik glide bait will grab the attention of fish from afar in open water, the huddleston fished weedless can get into places where lures with treble hooks can't when you need to target fish holding tight to cover.
As the spring spawn begins to heat up, territorial bass will be defending their nests from pesky bluegill and other fish that aim to make a meal of their eggs and fry.
When you need to a soft plastic to drop-shot deep areas, the roboworm straight tail puts out maximum action.
Bite Booster Trolling S $12.99

A revolutionary new style of lure that is a hybrid of spoon and plug, a great trolling presentation for bass and walleye.
Luhr Jensen Hot Lips Express $9.63
When you need to get down, get down fast, and stay down for a while, the Luhr Jensen hot lips express goes deep.
Gary Yamamoto Senko 3" Worm $7.28
Every tacklebox needs a bag of senkos. The most basic and effective of all soft plastics, it's an essential and versatile piece of arsenal.
Yo-Zuri 3DB Crayish Slow Sinking Lure $9.95
Crayfish are the basic forage food for bass preparing for spring spawn. This imitation is unmatched by other crayfish lures.
There's no better pattern for getting into thick cover and knocking on the door of hunkered down bass. The Booyah Boo has two magnum rattles included in the design to sound the alarm and wake up sleepy fish.
Yum Money Minnow Swimbait $5.99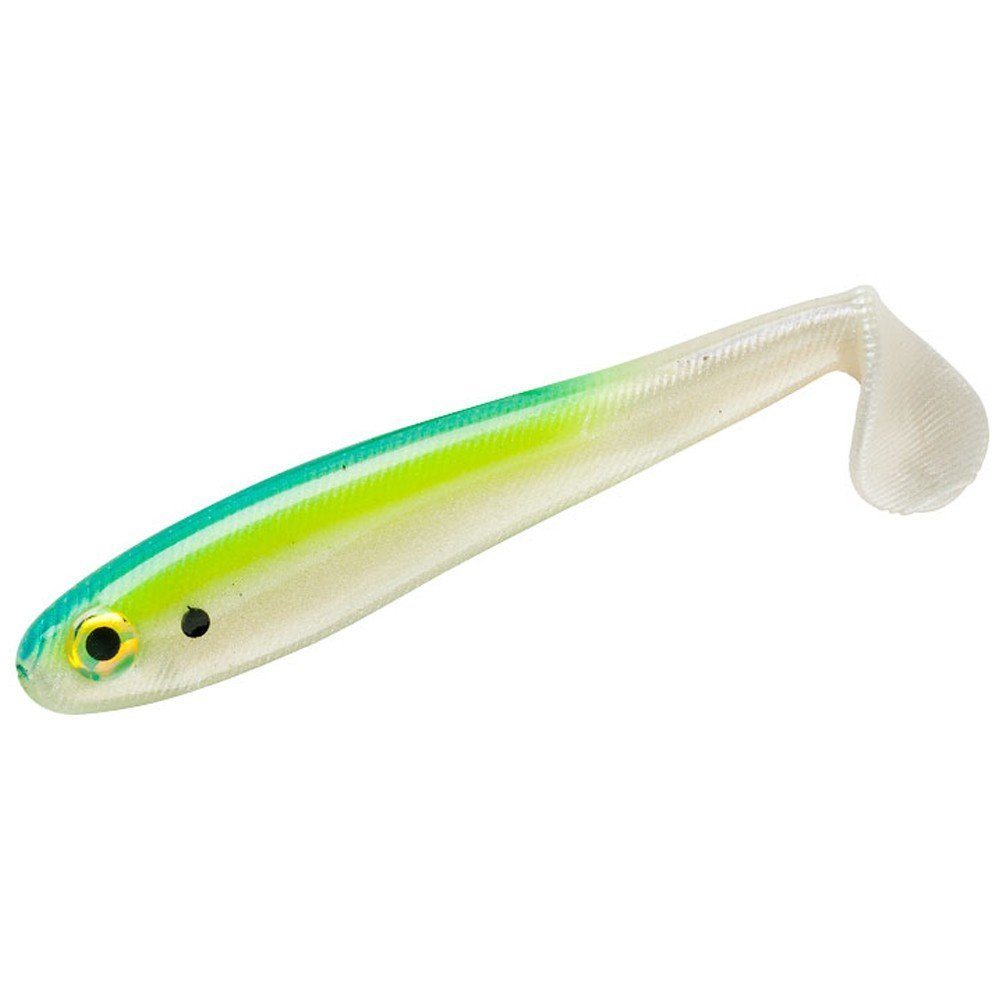 As fish stage on ledges and drop-offs, swimbaits are a great presentation to work through these staging areas.

When big spawning females begin guarding their beds, nothing stirs up their protective tendencies than a trick worm snaking through their territory.
https://rumble.com/embed/u7gve.v3tsf1/
NEXT: YOU WON'T BELIEVE THE SIZE OF QUEEN SNAPPER IN THE KEYS