When you have the right hat, you can save a load on sunscreen.
This is a hat you can take anywhere. Wear it when you're fishing, out at the ballpark, in the woods, or wherever your adventure takes you.
The North Face Shadowcaster Hat is sure to keep your face protected from damaging your skin when you're out in the sun and it only costs $50.00.
It will not only keep you cool with its breathable mesh, but I promise you will look cool, too. If you don't, feel free to call me a liar!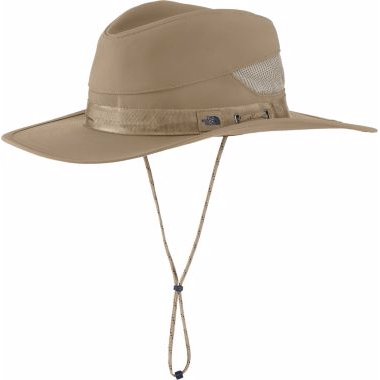 This hat stands out from all of the others in a couple of ways. It has a UPF rating of 50, a level that isn't reachable by all caps. It also has a structured wide brim and an adjustable drawcord to keep it in place while the winds start to rock. Plus, you don't have to worry if your hat falls overboard. This thing can float!
This hat is designed to keep you cool and protected. Don't worry about sunscreen dripping into your eyes when this hat can do the job for you.