You don't have to tell these mule deer it's been a hard winter.
Yup winter is still in full swing. And considering the groundhog saw its shadow this morning, that means more six more weeks of winter is coming. But if you needed any more proof it's been a tough winter, look no further than this photo of some mule deer out of Ketchum, Idaho.
Yes, that's six deer that have used the snow to get onto a shed roof top. Jason Howell shared the photo on Facebook that was taken by his friend Rachelle Delong. It hasn't taken long for the photo to go viral.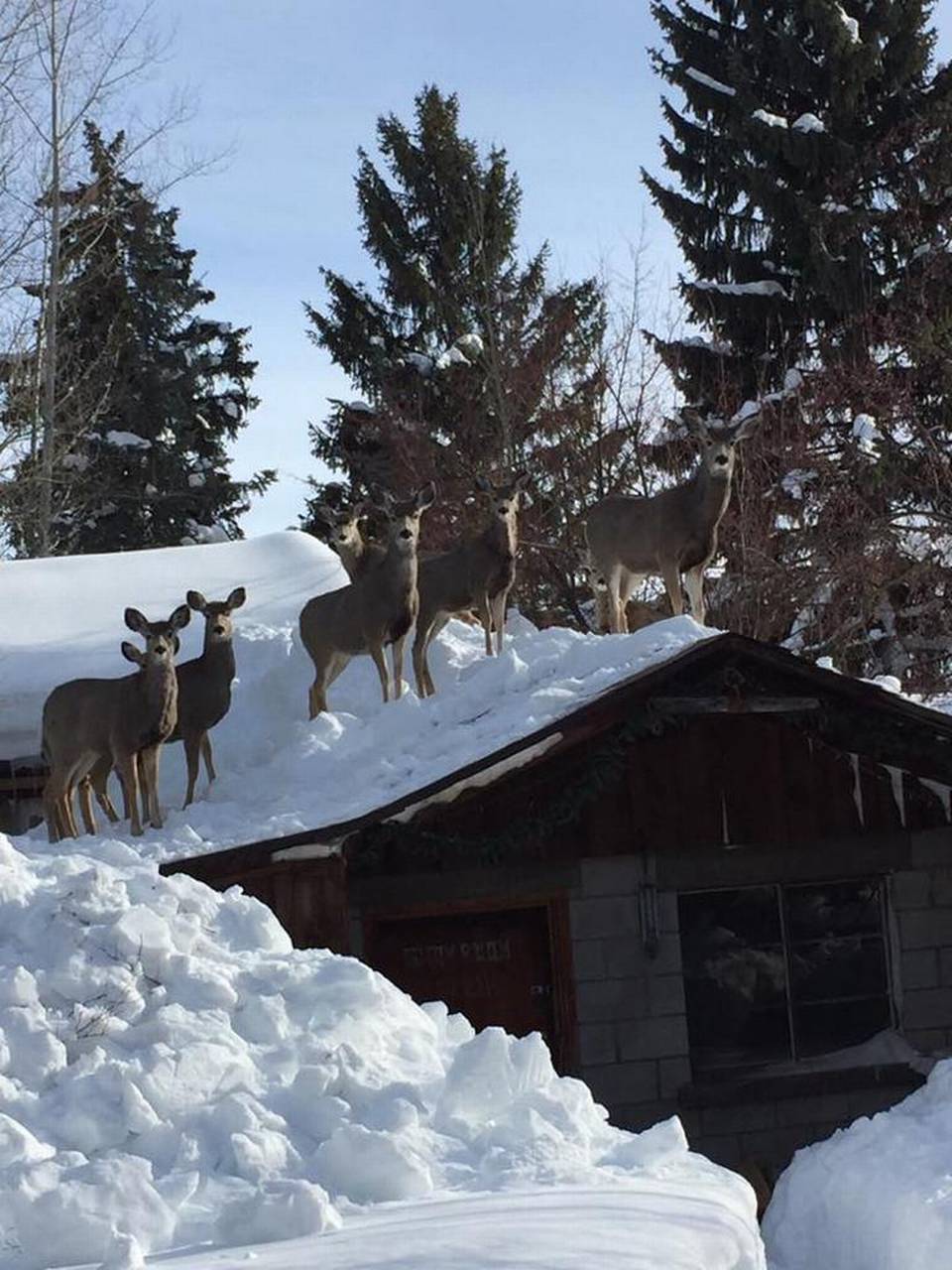 "She told me she shoveled that roof on Friday and Saturday," Howell wrote. "Up on the rooftop, click, click, click. Best back yard in Ketchum, ID."
From the looks of the rest of the snow in the photo, it was probably a welcome relief from having snow up to their bellies.
This has certainly been a tough winter for wildlife in many areas of the country. Idaho deer and elk herds first began raiding farms for winter snacks just after the New Year.
In many areas of the country, deer, elk and moose have had to be rescued after becoming stranded on the ice. Also in Idaho, 30 pronghorns died after sustaining injuries from falling on the ice of a frozen lake.
Hang in there everyone, hopefully that groundhog is wrong and it'll be over before we know it.
https://rumble.com/embed/u7gve.v3to3h/
NEXT: THIS SKILLFUL RESCUE OF A DOE ON ICE WILL MAKE YOU LAUGH, SMILE AND MAYBE APPLAUD