A well-dressed man is ready for anything.
Lo and behold, there is a piece of jewelry out there that functions as more than just eye candy. The Leatherman Tread Bracelet is a one-of-a-kind bracelet that is designed to be a wearable multi-tool accessory while also looking pretty badass.
This bracelet is constructed of 29 tools. Take a look at what this bad boy is made of:
#1-2 phillips
¼" box wrench
3/16" screwdriver
6mm hex drive
¼" hex drive
oxygen tank wrench
3/16" hex drive
1/8" hex drive
3/16" box wrench
3/32" hex drive
3/32" screwdriver
1/8" flat screwdriver
4mm hex drive
8mm box wrench
3mm hex drive
5/16" screwdriver
3/8" box wrench
¼" flat screwdriver
#1 phillips
6mm box wrench
#2 phillips
carbide glass breaker
pick/sim card tool
cutting hook
¼" socket drive
bottle opener
#2 square drive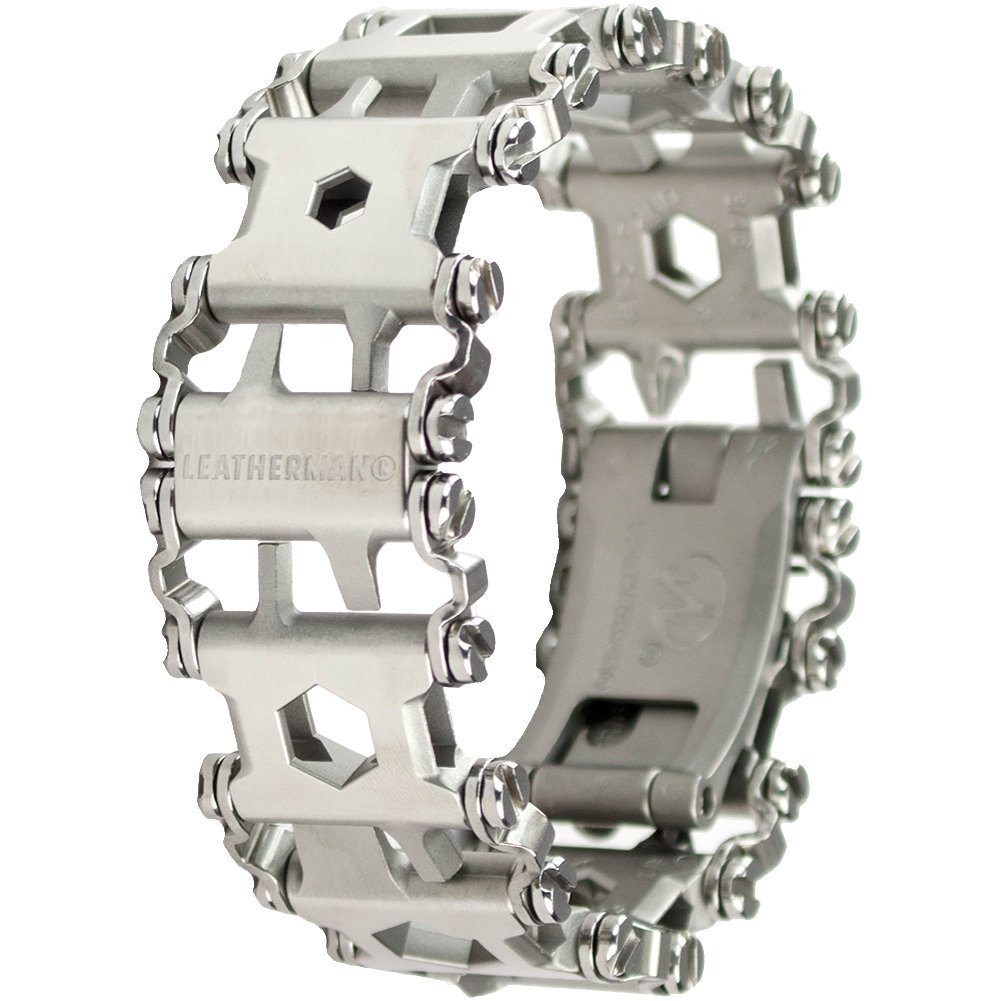 From box wrench to bottle opener, Leatherman claims this bracelet is ready for anything. You can show off this unique accessory while also tackling everyday problems. You never know what might come up, so if this will help you stay prepared, it just might be worth it.
Enjoy the outdoors?
Sign up for daily stories delivered straight to your inbox.