We gave all of the top Kershaw knives a thorough inspection, and here's what we thought.
There's a certain thing you need in a great pocket knife. It's hard to put your finger on it, and come up with the exact definition of a good knife, but you know it when you see it.
That's a pretty good way to summarize the roundup of the top Kershaw Knives that the blade brand sent us recently, all found on their website's huge inventory page.
We break down our first (sometimes imperfect) thoughts upon initially seeing and holding the knives, then provide a little more detail after using and reading up on each one. The conclusions we came to mirrored each other for basically everything: These are good, smart pocket knives that could all be considered amongst the greats.
Leek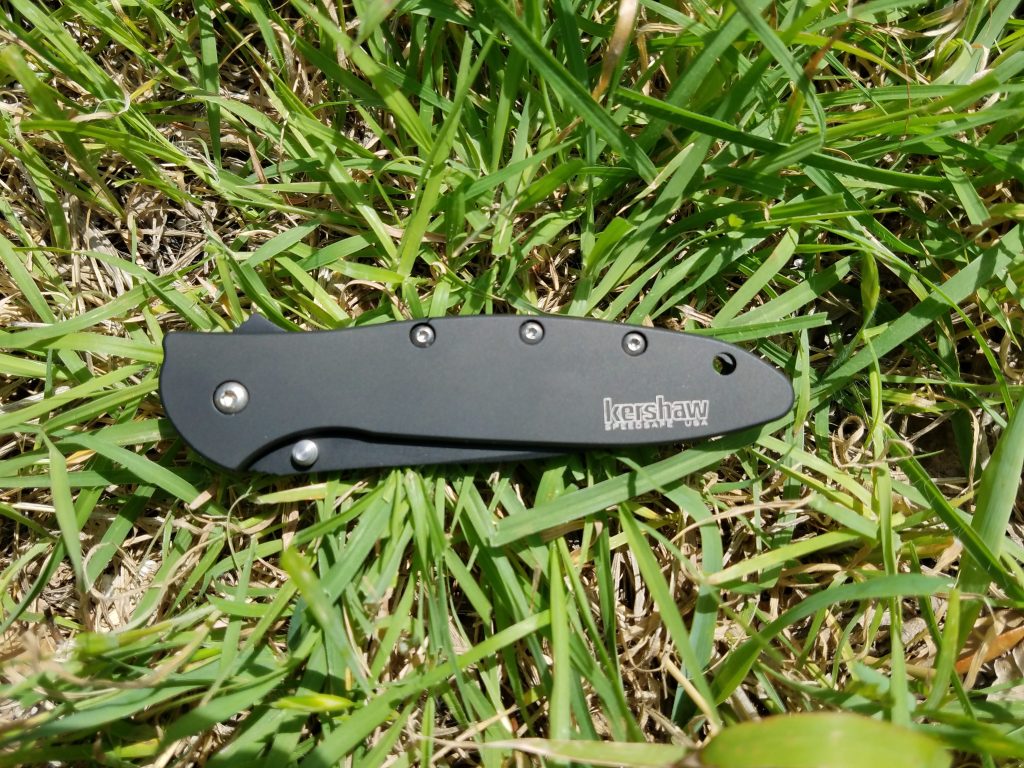 First Impressions...
It's a sleek, no frills kind of knife in stellar-looking matte black. The Tip-Lock slider is a welcome feature. The name is a little confusing, though... Wait, sleek...leek?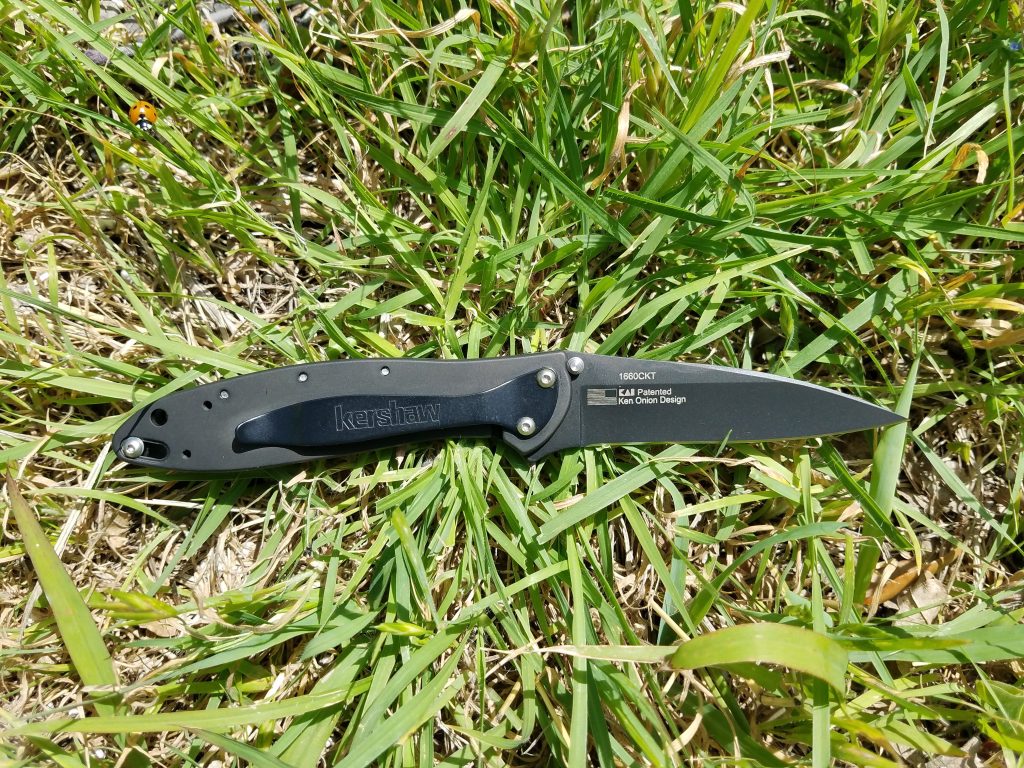 Upon Further Investigation...
This Ken Onion-designed knife is one of the leaders of Kershaw's EDC collection. Its super-slim frame is slender enough to stay out of the way, but secure and sturdy enough to lock the super-sharp blade when in use.
This could (and should) dominate a space in the pocket or on the belt of the wider EDC community, as it's got just about everything you'd want.
Oso Sweet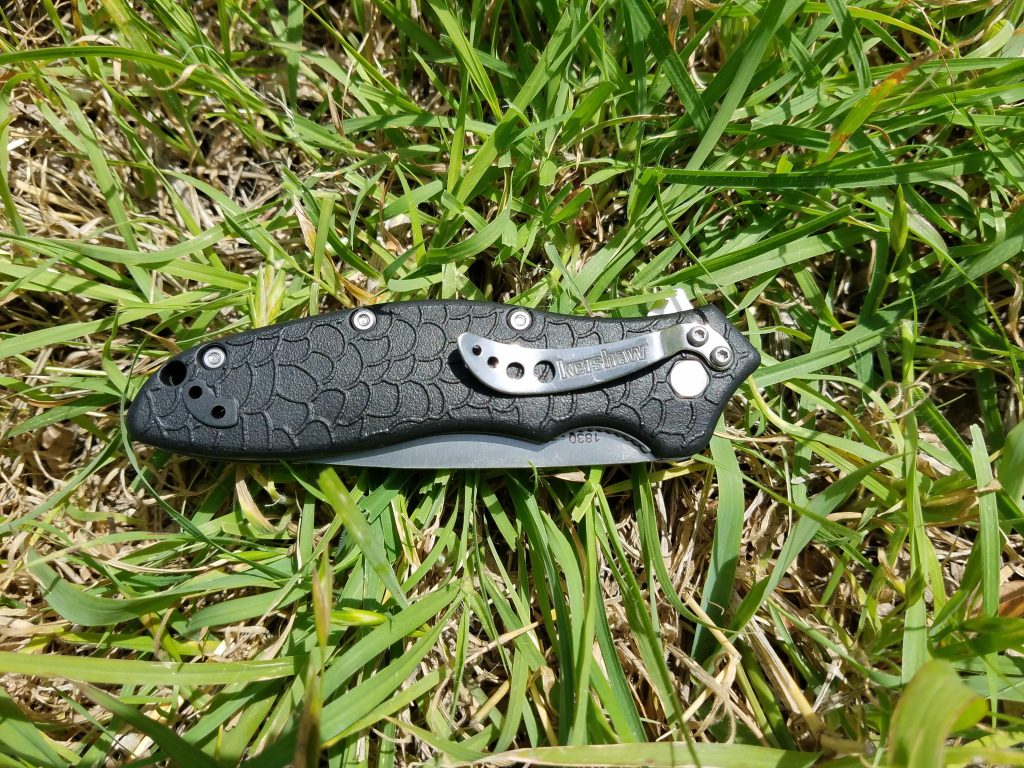 First Impressions...
The grip pattern catches the eye right away, and seems pretty beneficial. The size is almost perfect; not too big, not too small.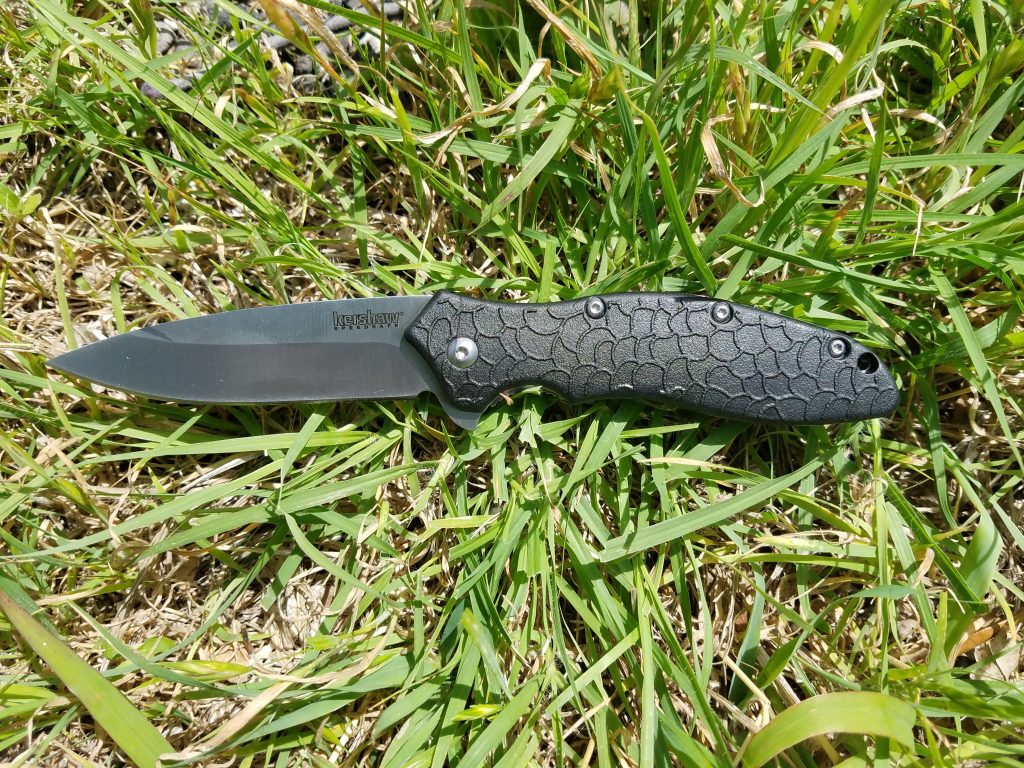 Upon Further Investigation...
The Oso Sweet uses heat-treated 8Cr13MoV blade steel. Not only is the handle cool-looking, but it's glass-filled nylon, known to be amongst the most durable knife handle materials. The one-handed SpeedSafe assisted opening couldn't be smoother (or faster).
Shuffle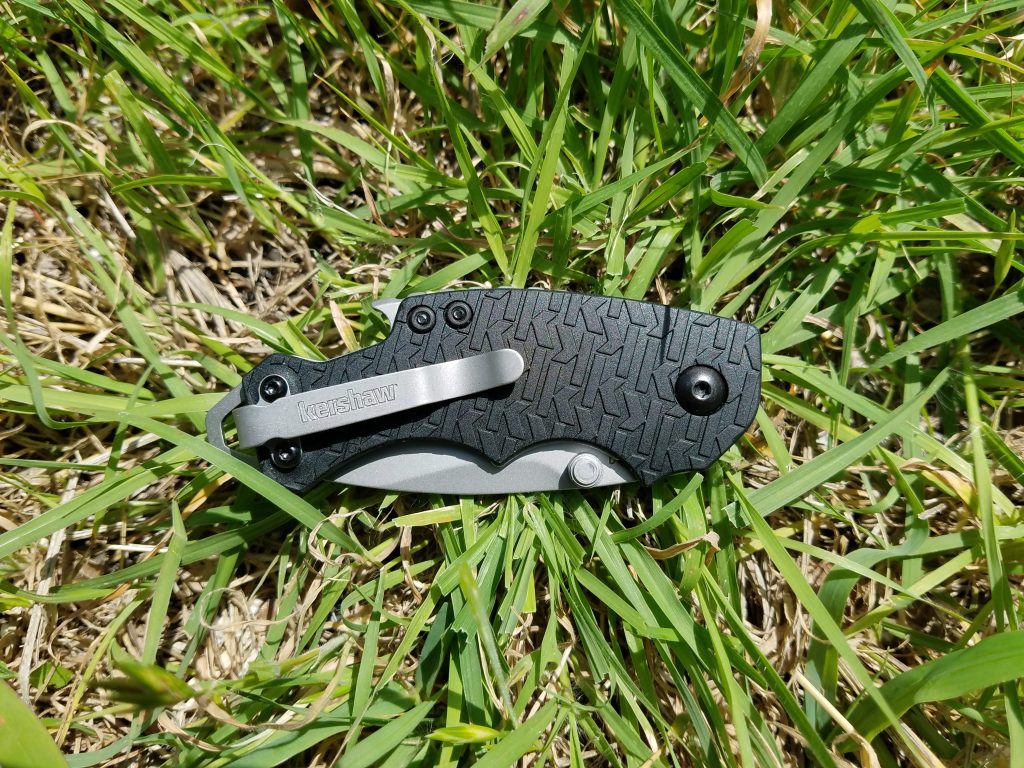 First Impressions
Small and compact is always good in a knife, but it sometimes comes at a price. The attachment loop is cool, and the bottle opener is clutch.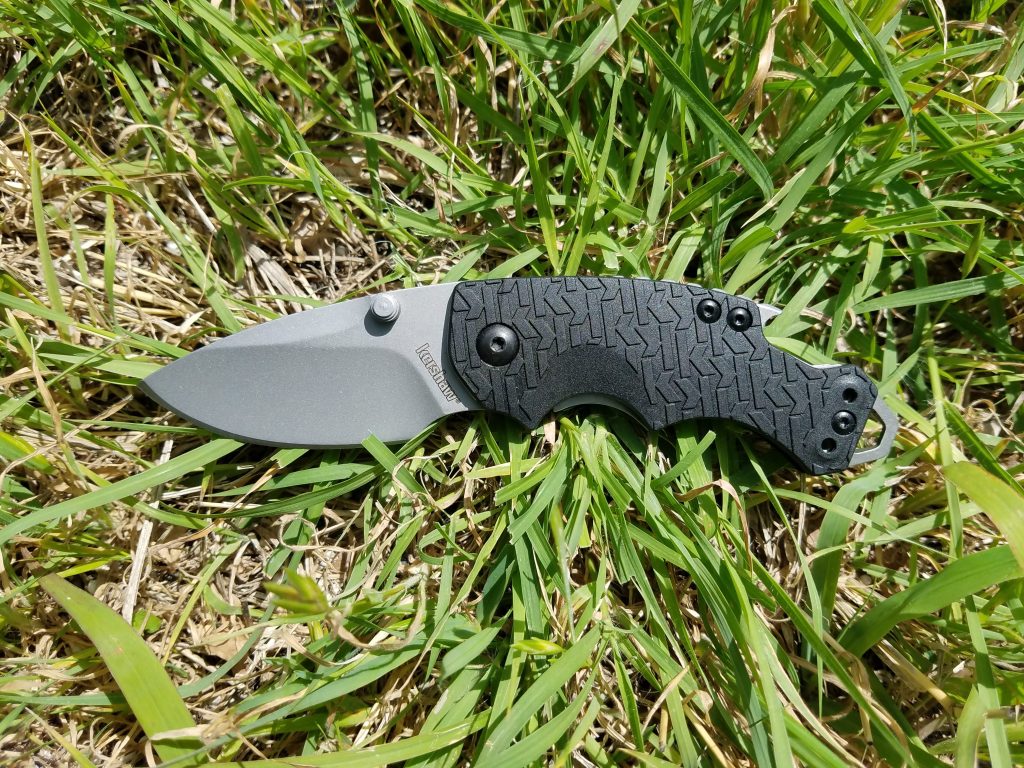 Upon Further Investigation...
Yes, the bottle opener is indeed clutch. It's an interesting addition that helps make up for lack of size. After using this little, stubby blade, we can see its advantages.
Also, if you look closely, you'll see that the grip pattern is made up of little Kershaw logo "Ks," a style obviously exclusive to the name and neat as a way to add uniqueness.
Skyline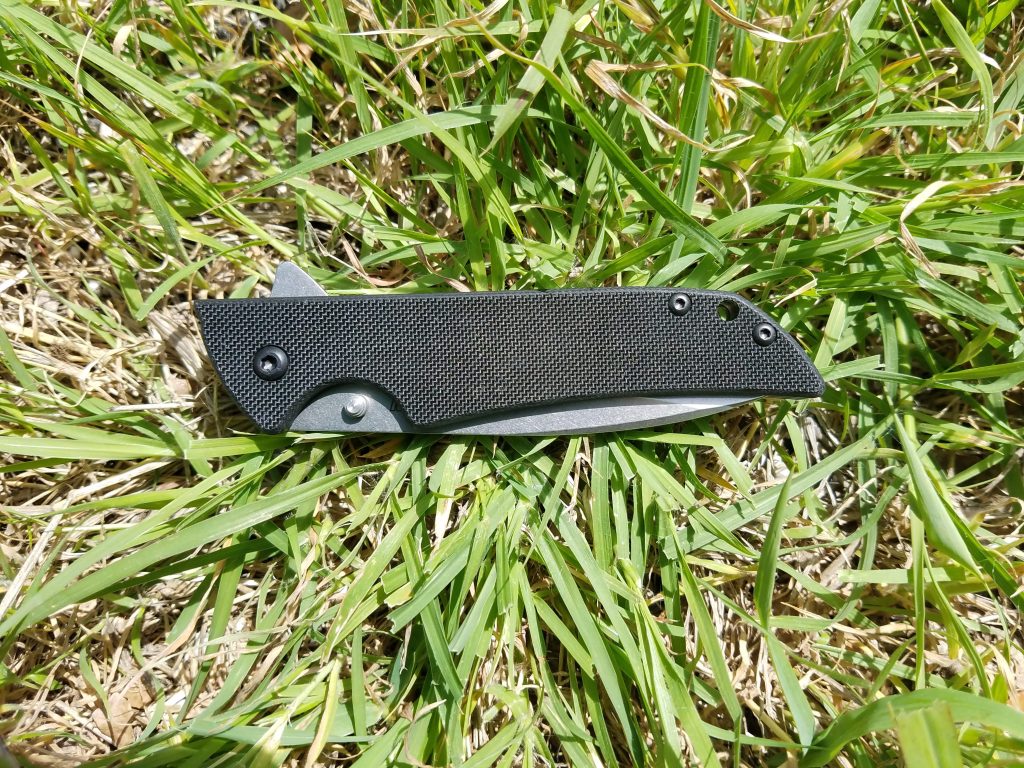 First Impressions
The sticky grip is great, and the drop point blade is near-perfect, and the profile is minimal. This knife? This is one we could get used to.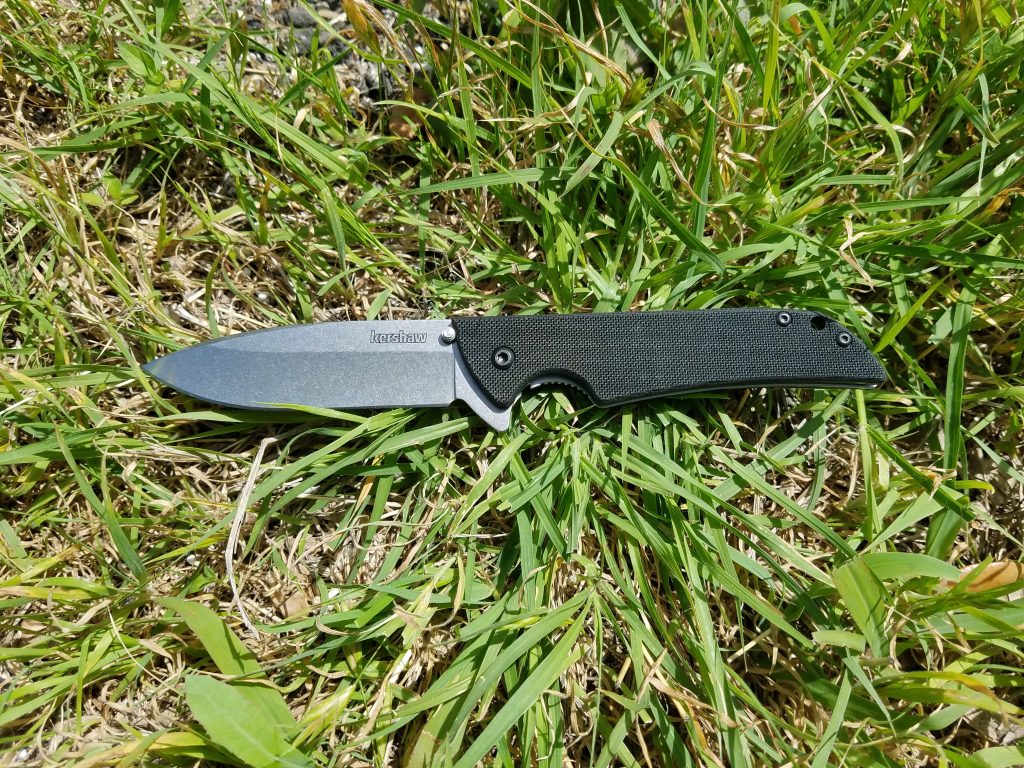 Upon Further Investigation...
It almost seems like the Skyline should be the knife you give someone you want to convince that everyday carry is a good idea. You barely know it's there, but it shows up for any task you ask of it.
The liner lock is perfect, and the knife opens flawlessly when you first try a manual, one-handed operation.
Dividend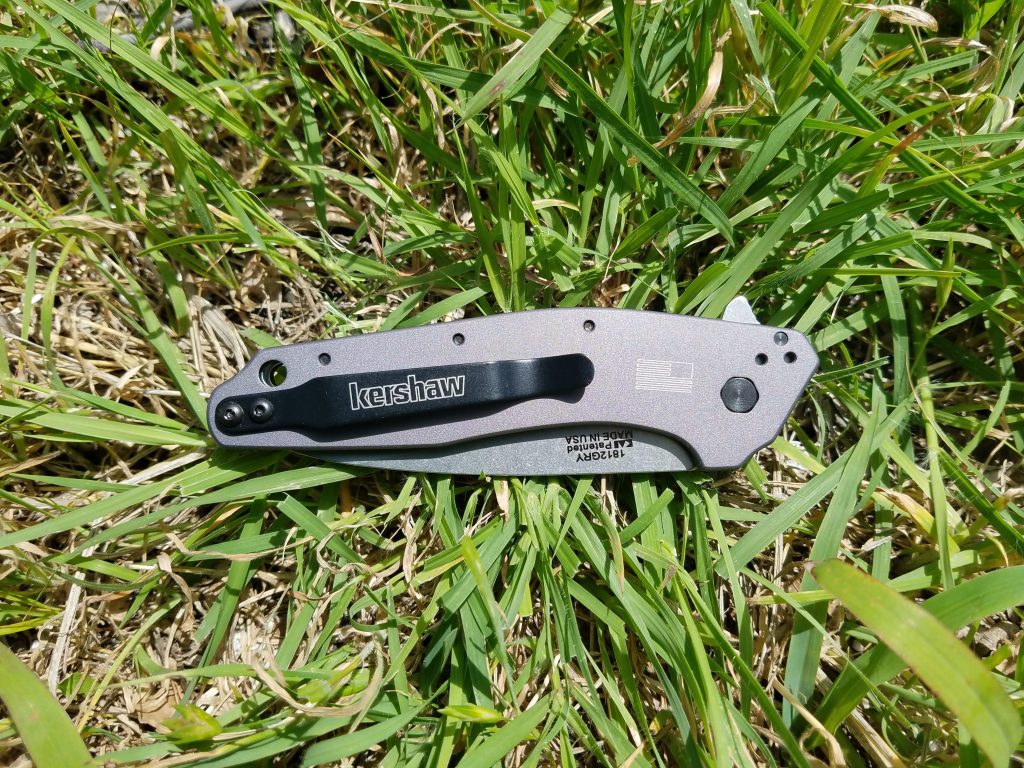 First Impressions
Great-looking matte gray finish, and a stout enough blade to take care of what it needs to take care of.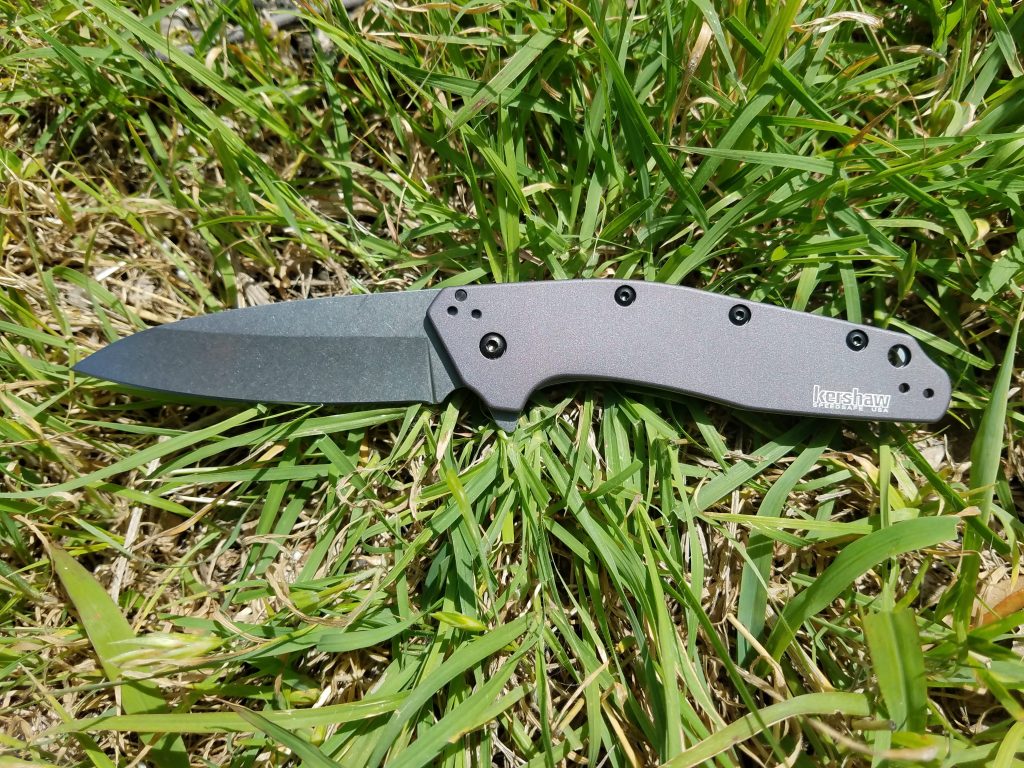 Upon Further Investigation...
This was the winner of the "Best Buy" Award at the 2017 Blade Show, and for good reason. It's the attention to detail that won us over, and the "Made in America" badge is probably our favorite part.
Cryo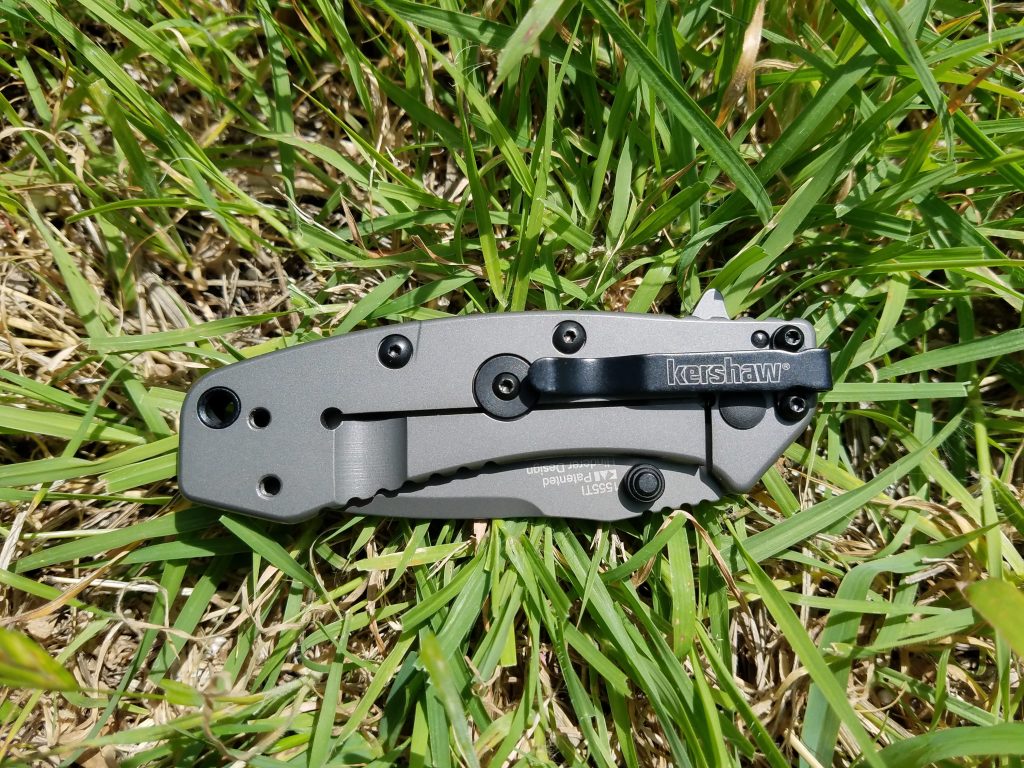 First Impressions
The Cryo looks ready for action. Heftier than others we have checked out. It has a kind of "Inspector Gadget" feel to it, but in a good way.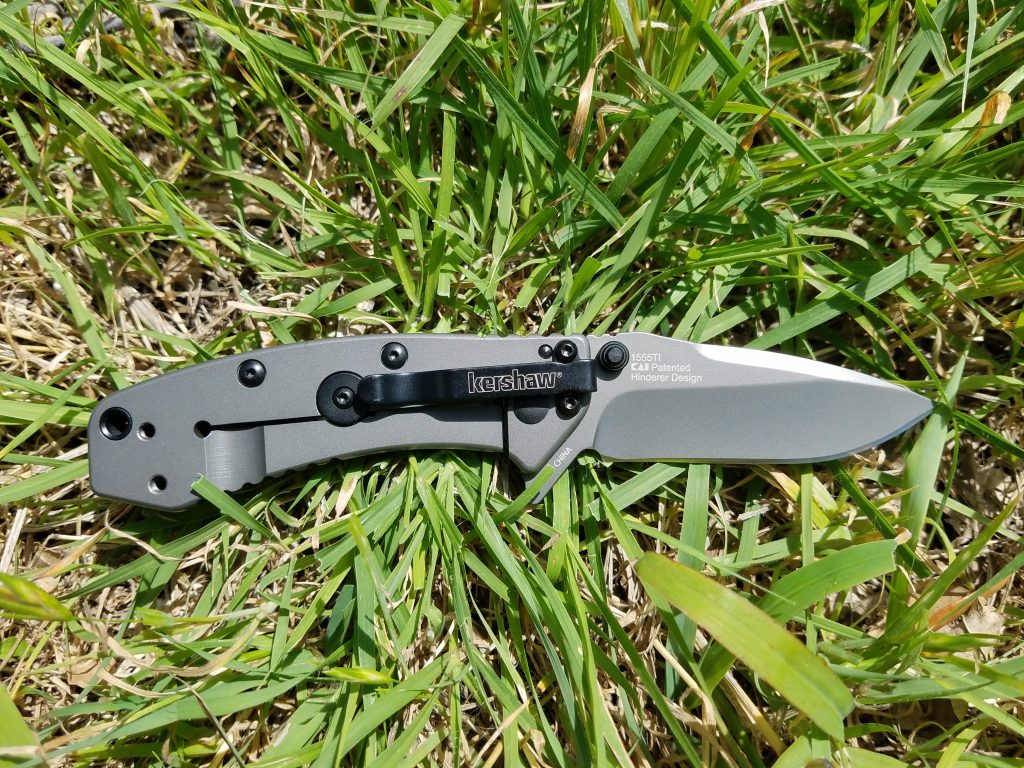 Upon Further Investigation...
It couldn't get a whole lot better than the Cryo. A collaboration between Rick Hinderer and the design and production engineers at Kershaw, the pocket knife screams versatility. The secure frame lock uses lockbar stabilization, giving you a reliable and trustworthy functionality.
You couldn't go wrong with any of these as your ideal choice in pocket knives, but finding what works best for you is usually the fun part. There's more than meets the eye to some, so giving these top Kershaw Knives a try would be in anyone's best interest.
Enjoy the outdoors?
Sign up for daily stories delivered straight to your inbox.