When you ask your average American what the worst car ever made was, chances are they'll say the Yugo.
Before I rant about how the snobbishness of a few Americans caused the Yugo's demise in the United States, here's the history of the Yugo, first and foremost.
From the 1930s up until 1941, when WWII reached Yugoslavia, Zastava produced Ford trucks for the Yugoslav military under license. After the war, Zastava produced Willy's Jeeps under license until the early 1950s. In 1953, Zastava began licensing the rights to various Fiats.
This first Zastava cars were based on the Fiat 1400 and 1900. After these came a version of the Fiat 600, which was rebadged and sold as the Zastava 750 and 850. There were small car models based the Fiat 1100, 1300 (pictured above), 1500, 124, and 125.
It seemed as if Zastava's philosophy was, in the absence of sales, to add another model to your lineup, as opposed to fixing and replacing what they already had.
In 1971, the Fiat 128 was licensed for production by Zastava. They were adapted for the Yugoslav market, while staying fundamentally similar to the 128. They featured a slew of Fiat and Fiat-based engines.
The 128 sold very well; over 1.2 million were produced until its 2008 demise. Like most Communist cars, it soldiered on with very little changes or updates. Since it was based on the Fiat 128, it didn't cost too much money to adapt the tooling for the 127-based Yugo to produce it alongside the 128.
So finally, the beloved Yugo comes in. It was based on the Fiat 127, a fantastic little Italian hatchback. It was axed because it didn't bring in enough sales; the Fiat 126 (the successor to the original 500) was selling massively all over, and, comparatively speaking, nobody batted an eye at the 127.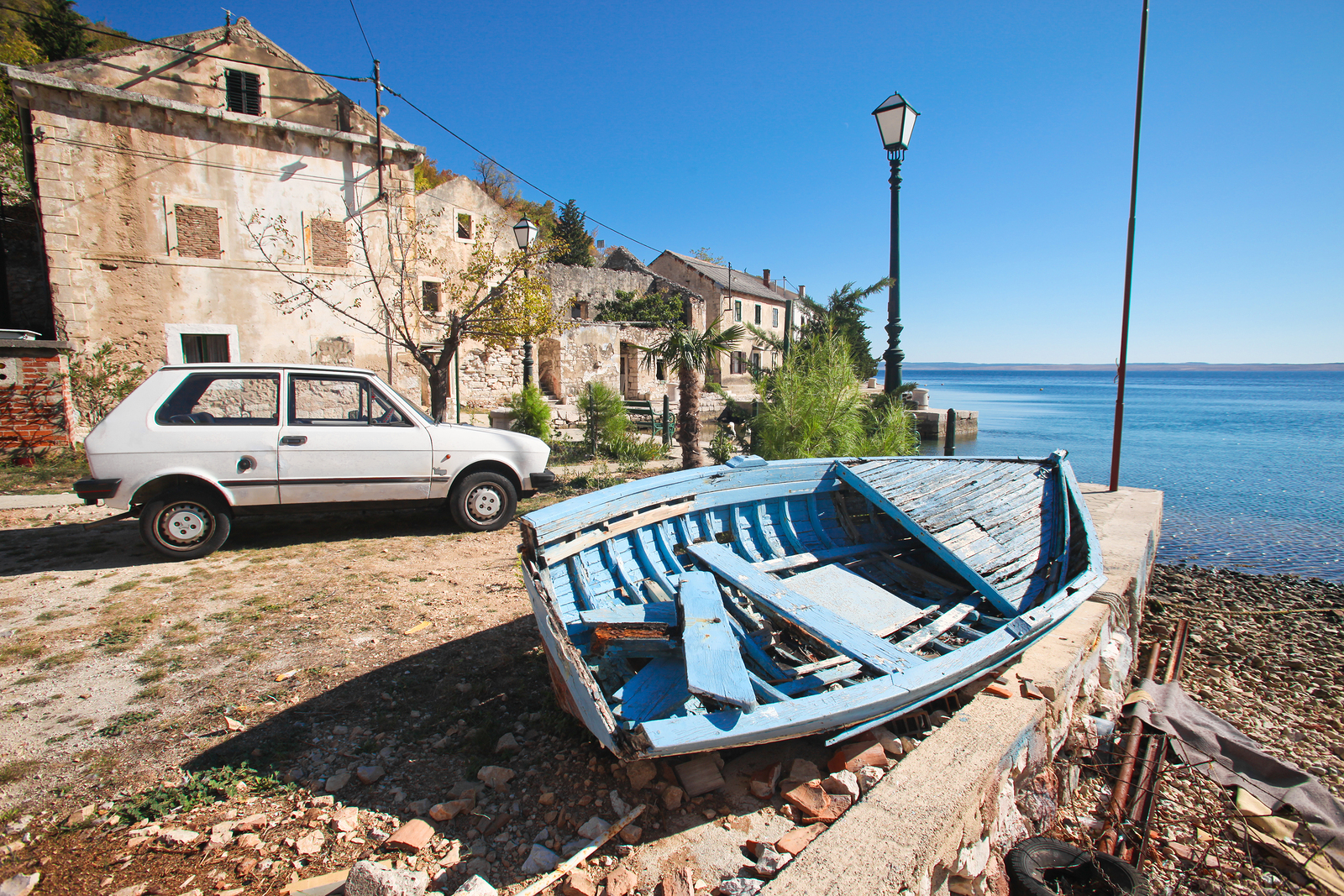 So anyway, in 1978, the beloved Yugo is put into production. In the beginning, it's quite a hit in Yugoslavia. It was adapted for Yugoslavian roads, with beefier suspension and a tougher-looking body design, and it offered a range of Fiat engines.
At the bottom end, there was a 903cc OHV inline-four. In the middle, there was a 1049cc OHC inline-four, and at the top end a 1301cc SOHC inline-four. It was also offered with four and five-speed manuals, and a completely archaic and terrible three-speed autobox.
All Yugos were carburated until the 1980s, when electronic fuel injection was introduced, which came with the 1301cc engine. Eventually, BOSCH fuel injection was available on the 1049cc and 1301cc cars.
It truly was a cracking little car. With the 1.3 litre engine and virtually no weight, it was surprisingly nippy. The 1.1 and 1.3 liter cars were the ones imported for the American market.
In 1984, Malcolm Bricklin (creator of the SV-1, an unfortunate total flop) decided that America needed a small, cheap car to rival the Big Three. He began importing Yugos in small numbers, selling them to test the market for them in the United States.
The results seemed to please him, as Yugo America was founded, and in 1986 Yugos were officially sold for $3,990 ($8,692.88 adjusted for inflation, or £7,000 post-Brexit) for the base 1.1 liter model.
They developed into a true rival to the American offerings. It was the cheapest car available, and better equipped than the next car up. It originally sold very well; only 1,500 cars were ordered to be divided among the 90 Yugo dealerships, and they received orders for five times that amount!
Almost immediately, however, automotive journalists began picking holes in the new car, even though some valid points were made. The government and insurance companies publicized its lack of safety in a crash, while consumers complained of bad handling, spongy brakes, and engine failure.
Of course, the fact that virtually every contemporary Chevrolet Vega had a blown head gasket within just 30,000 miles from new was rarely publicized. Virtually overnight, the Yugo went from dominating the American market to being its runt.
As a result, Yugo America went bankrupt in 1989. Importing ceased, so dealers had to sell old 1988 models.
Yugo America soldiered on for a few more years, until the American government recalled over 125,000 cars due to non-compliance with exhaust emission standards. Though Yugo was now building a compliant, carbureted version, the American government wouldn't have it.
And, due to sanctions on Yugoslavia by NATO, they couldn't import them anymore. Sales slumped from a respectable 48,812 in 1987 to just 1,412 in 1992.
At this point, Yugo was just trying to stay afloat in its own country. Unfortunately for them, virtually all the parts needed to build the Yugo were outsourced to surrounding countries, and rarely did shipments get through to Yugoslavia.
As a result, there was a parts shortage. Yugos were seemingly being built with whatever was laying around the factory. It's was pretty common to have mismatched colored interior components and fixtures, and fixtures from the wrong model.
Due to the NATO sanctions on Yugoslavia, they had a lot of American-spec Yugos sitting around, and a lot of people ended up with these in Yugoslavia. When sanctions were lifted in 1996, production slowly increased, though no more cars were imported to America.
In 1999, NATO bombed the Zastava factory, as they were an arms manufacturer as well. Amazingly, they kept on building the Yugo with the factory in tatters.
The Yugo kept on trucking until 2008, acquiring a truly nasty facelift in the process. Fiat-Chrysler acquired Zastava Automobile, and it's now known as Fiat Automobili Srbija. They now produce the Fiat 500L. As far as I'm concerned, Yugo is defunct.
The Yugo's failure isn't its own fault. Like any car, it had its problems. If America didn't criticize it to the point that Yugo America went bankrupt, it would be universally regarded as an icon, even if the bombing of the Zastava still happened.
The one thing I can say about Zastava is that they didn't quit. After they were essentially banned from the United States, couldn't get their components from their foreign manufacturers, and had their factory bombed, they found a way to keep going.
Even if it isn't the best car in the world, it has my respect for that reason.
NEXT: WHAT DOES COKE IN A GAS TANK DO TO YOUR CAR?
WATCH
Enjoy the outdoors?
Sign up for daily stories delivered straight to your inbox.