For most of the '60s and '70s, the battle between small SUV headlined by the compact Jeep CJ-5 and the Ford Bronco. Soon, the Wrangler and Bronco will once again go head-to-head.
Asking which is better is like trying to get a Whataburger-loving Texan to say that an In-N-Out burger is superior, but with a new Jeep Wrangler and Ford Bronco coming out in the next few years, this off-road rivalry is heating up.
It's been more than 20 years since the Bronco and Wrangler were sold side by side, so we take a look at the past and future of these iconic SUVs to see which is better.
Jeep Wrangler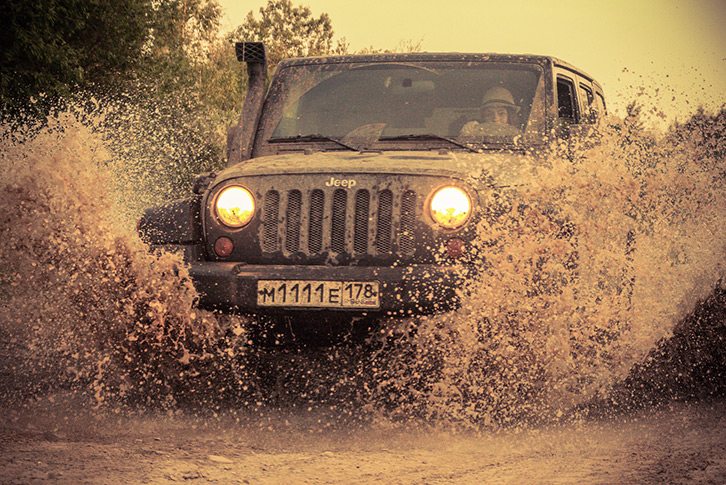 The lineage of the Jeep Wrangler dates back to the World War II military vehicles and the resulting line of civilian CJs. Despite mounting legislation for safety and fuel economy, the current Jeep Wrangler retains its rugged construction and unique removable doors and top.
The next iteration of the Jeep Wrangler is due out next year, and it will continue to up the ante for off-road vehicles.
Many details for the JL Wrangler are still unknown, but it will offer a diesel engine as well as a pickup truck model to compete against midsize trucks like the Chevrolet Colorado, Toyota Tacoma and the upcoming Ford Ranger, which will be the basis for the all-new Ford Bronco.
Ford Bronco
Following the launch of the 2019 Jeep Wrangler, the all-new Ford Bronco will debut for the 2020 model year - 24 years after the Bronco went out of production.
The small-body Broncos (1966-1976) were Ford's answer to the CJ, but it was the bigger Bronco that helped spark the SUV craze of the 1990s. Ford has been testing a Raptor-like version of the Ranger pickup truck recently, which could easily be applied to the Bronco giving this SUV a chance against the Wrangler Rubicon.
So Which is Better?
While the Wrangler holds its own as an off-road icon, the early Broncos are by far the clear winners when it comes to their value amongst buyers.
Looking ahead, though, it will be impossible for any SUV to compete with the JL Wrangler with its ruggedness, class-exclusive removable components, the diesel engine and the multitude of body styles: two-door SUV, four-door SUV and four-door pickup truck models.
For this, we would have to argue that the Wrangler holds a slight edge over the Bronco, but the true winners will be off-road enthusiasts!
Read More: CHECK OUT THESE 5 AMAZING TRUCK BUILDS