Community is defined as a feeling of fellowship with others due to sharing common attitudes, interests, and goals.
Community is also a vital component of any nomadic lifestyle, regardless of distance or location. Vanlife meetups have become more common and offer an opportunity to connect with other vandwellers who share the same passions and appreciate the idea of networking with like-minded people.
Sure, the pandemic slowed in-person gatherings, but it allowed for important long-distance, community-building innovation among our van life community members. Now, the online presence of vanlife is abundant, with full-time and part-time nomads seeking answers or offering hacks learned from their own experiences.
Luckily for you, we have already completed the tedious task of locating the best online communities for all of your hashtag #vanlife questions. In this search, we focus on online communities we rely on and discover a few new ones.
Components we considered include most-active users, practical advice, and reliable sources of knowledge from real people, not bots flooding forums with ads about more LED lights.
Vanlife Specific Facebook Groups
Social media apps like Instagram and Facebook have always served as a place to share our most memorable moments with friends and family, but did you know Facebook also has a section of the platform called "Groups"? With groups, people can create and chat about specific topics -like vanlife and road trips - with people worldwide!
My van is a unique 1987 Chevy Astro Allegro. With Very few left on the road today, it has proven challenging to find information about the mechanics and workings of this particular model. That is until I found a Facebook group called Astro/Safari Repair and Upgrade Group. This group was created by an individual who wanted to place Astro and Safari owners and information together in one convenient spot. There are now well over 7,000 people posting questions and messaging each other with valuable answers in his group alone. How cool is that?
Do you own a Sprinter van? No problem, the Facebook group for that is Sprinter Van Owners. Seeking inspiration from the open road that isn't vehicle-related? Want to complain about your VW Vanagon issues? I recommend checking out these Facebook groups:
Reddit
For an excellent reason,Reddit is known as the front page of the internet. Its user-generated feed style allows people to give a thumbs up if the information is relevant and useful and a thumb down if it's useless to the group. This puts the best information first, so you don't have to spend hours searching.
If you're in the market for tips and tricks of the road, D-I-Y builds, campsites, digital nomad tips, or unique photos of rigs, the Reddit groups you are searching for are:
The Best Online Vanlife Communities
Van Life Website Forums
RELATED: Getting Lost in Big Bend National Park

Forums are an incredible outlet for asking those nagging questions that you can't seem to find on blogs or YouTube Videos. These websites have active forums where you can post questions and receive answers from people with various experiences.
Want to know about the best campgrounds in California? Looking for a budget-friendly way to turn your Ford Transit into a tiny home? Maybe you're curious about the best WiFi hotspots for working remotely? Start with the forums below to kickstart your search for answers.
YouTube
Last year I frequently used YouTube videos and comments to find vanlifers who have the same van as I do. I was able to locate a gentleman who had traveled to every National Park in his Astro Van and, at the time, was in the process of visiting every State Park in California. After watching one of his videos, I reached out, and he shared knowledge with me that I had been searching for for months.
When searching YouTube for information about vanlife, you have to be fairly specific because videos are abundant from people who want to share what they've learned. To narrow it down, start by typing the make and model of your van followed by keywords relating to your question. YouTube is especially great for D-I-Y conversation tutorials and a great resource for finding information about the people traveling in their van. Here are a few to scroll through in your journey for answers. Make sure to scroll through the comments to find others asking the same questions you have.
The online vanlife community is massive. Using this guide to some of our favorite resources, we know you'll find all of the answers you're searching for and much more!
Happy travels!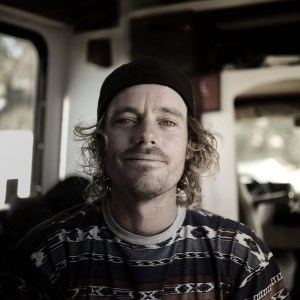 Raised in Butte, Montana, Josh Monthei is a nomadic photographer, skateboarder, and an over-caffeinated writer who has been traveling North America for over seven years. His travels have spanned over 100,000 miles and include a 3000-mile skateboard trip from Los Angeles to New York City. Instagram: @josh.monthei
How do you celebrate National Park Week? Share your experience with us on our Wide Open Roads Facebook!
Enjoy the outdoors?
Sign up for daily stories delivered straight to your inbox.