Folks, it's almost summertime, and with warmer days around the corner, there is no question the travel bug has you itching for an adventure. For me, that adventure most definitely includes my camper van, stockpiled with all the van life essentials.
Undoubtedly, the United States is one of the most diverse and easily navigable countries globally, boasting over 160,000 miles of highways and over 4 million miles of paved roads. Although, I think some of the most exciting parts of a road trip genuinely begin when you leave the pavement. Ditch those expensive international travel plans, save some money, and exchange your first-class flight for a first-class adventure from the comfort of your home on wheels. If you have already experienced your first van trip, you know there is something oddly enticing about loading up your essentials into a 70-square-foot van and hitting the open road with nothing on your mind except pure adventure. Van life is, in a way, a combination of your standard road trip fused with a backpacking trip.
The 5 Most Important Van life Essentials
Typically, the highly caffeinated and nomadic part of me wants to jump out of my chair as soon as the idea of a road trip appears in my mind, but then the portion of my brain that triggers responsibility kicks in and asks, "do we have a packing list?" I quickly respond "NO" as I slowly sit back down and recollect the times that I was unprepared in the past. Those are the times I had to learn essential life lessons in some of the most remote and service-less locations I had ever been to. Lucky for you, as an experienced nomad, I compiled a list of van life essentials to ensure you spend less time on your laptop and more time on the road.
A Comfortable Mattress
We can all agree that a tremendous adventure-filled day begins with a restful night of sleep. That is why a comfortable mattress takes the top of the list. While ordering a high-quality mattress online seems enticing and cost-effective, the truth is, you should always test out the mattress before your purchase to guarantee your comfort. Begin the search locally and check the stores in your area. Prices can sometimes be a bit higher by purchasing directly from a mattress store, but the value of a good night's sleep is priceless. Suppose you're keen on saving money and making the purchase online. In that case, I highly recommend seeking a company that offers a risk-free trial. Yes, some companies will allow you to try their mattress for 30-120 days, and if you're not satisfied, they will give you a full refund. Keep on returning them until you are satisfied. If you want the best van experience, you need the best mattress.
Battery Trickle Charger & Jump Starter
This lifesaver found its way onto the list due to a lesson that I learned the hard way. If the majority of the power you use comes from your van battery and not an external source of energy, then you definitely need to make sure you've got a solar-powered battery trickle charger. This is especially important if you are full-time traveling or plan on being camped in the same place for multiple days. Your phone, laptop, Bluetooth speaker, or even rechargeable blender could quickly drain your battery if you're not mindful of the amount of energy you use. 12V solar power trickle chargers are "set it and forget it," meaning once you plug it in and set the panel on the dashboard (or any spot that gets plenty of sun), the trickle charger will slowly charge maintain the battery level while you are exploring. Prices range from $20 - $100 and can be delivered the following day using Amazon. Just check the reviews to make sure the majority of them are positive.
I include a jump starter on this list as a worst-case scenario. You happen to fully drain your battery in the middle of the desert, 50 miles from civilization. That happened to me, and I was not equipped with a portable jump starter. Pick one up at Walmart on your way out of town for your peace of mind.
Solar-Powered Generator
RELATED: RV Surge Protectors: What They Are & Why They Are So Important

When talking about power and charging your devices, a solar-powered generator needs to be included in the conversation. A solar-powered generator is basically a sizable off-grid power bank that can be recharged through solar panels or a standard 110V outlet. A solar generator is so convenient in portability, silence, and power. The solar generator I have is capable of 1660W, and it weighs around 30lbs, all while running completely silent. I have one 100W panel on my roof that charges it continuously during the day - meaning it is almost always fully charged, giving me constant power to all of my devices and gadgets. These can range from $200 to $1800, so do your research to find the best fit. I purchased mine at Costco for $500 (with an excellent return policy).
Dutch Oven
Lodge Deep Camp Dutch Oven - $99.99, Amazon

So far, we have covered battery power and sleep, and now we will cover something just as crucial to enhancing your travel experience - food. This life-changing moment happened when I was camping with friends in Colorado, and I was asked if I would like a cinnamon roll. We were miles away from society and the glory of propane ovens. I looked around like I was being pranked, utterly unaware that it was possible to make cinnamon rolls over coals.
While we don't all have the luxury of an oven in our van, I assume we all have a camp stove or at least a safe area to have a fire and cook. With a Dutch oven, you can bake certain goodies that would be impossible to enjoy unless someone wanted to make the journey into town. The list of recipes that can be made using a Dutch oven is endless. Still, some of our favorites are pizza, chili, scalloped potatoes, and of course, cinnamon rolls. The little pleasures from food are irreplaceable on a van life adventure.
Extra Trash Bags
We are the stewards of the places we visit, and while we would all love for that to be an equally shared idea, we know that not all agree to comprehend. We have all pulled up to an empty campsite after a long day of driving, only to find the site has been littered with PBR cans and Hershey wrappers. Hershey wrappers that we can only hope were used to construct the holy grail of camp snacks, the s'more. With the unfortunate high chance that you will pull into a campsite in need of a quick cleaning, I recommend bringing a headlamp and extra trash bags for a quick clean-up. You should always leave your site more beautiful than you found it. Plus, when a site becomes habitually littered, the chances of being shut down increase significantly.
Last but not least, let's shout out some equally important van life accessories that you should consider adding to your packing list before your next adventure. Remember, your goal should not be to see how many accessories you can fit in your van; it should be to thoroughly analyze necessities and try to pack only the things you will need. Less (stuff) is more (time).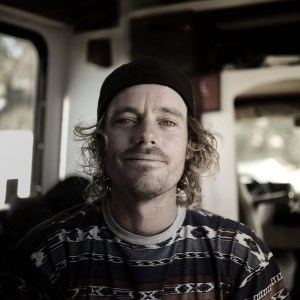 Raised in Butte, Montana, Josh Monthei is a nomadic photographer, skateboarder, and an over-caffeinated writer. He has been traveling North America for over seven years. His travels have spanned over 100,000 miles and include a 3000-mile skateboard trip from Los Angeles to New York City. Instagram: @josh.monthei
Editor's note: Products featured on Wide Open Roads are independently selected by our editors. However, when you buy something through our links, we may earn a commission.
What are your personal van life essentials? Share with us on our Wide Open Roads Facebook!
Enjoy the outdoors?
Sign up for daily stories delivered straight to your inbox.