Cut costs on your build with this well-reviewed parts package by DPMS Panther Arms.
For $39.99 you can have all the parts you need to assemble your AR-15 lower receiver, and all the parts are genuine, current-production, mil-spec parts, not pull-offs or direct-exchange surplus. It's a great start for anyone who wants to build a lower receiver.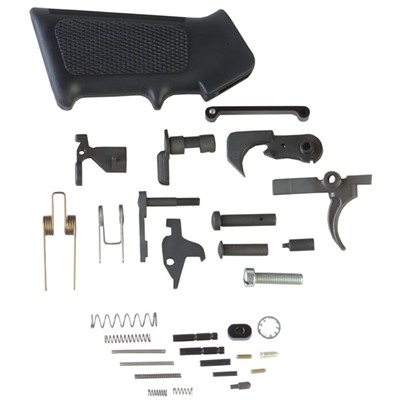 This kit includes includes the following:
trigger spring
trigger pin
hammer spring
hammer pin
disconnector and spring
bolt catch
bolt catch plunger
bolt catch spring
bolt catch roll pin
selector
selector detent
selector detent spring
2 takedown detents and springs
pivot pin
rear takedown pin
buffer retainer and spring
magazine catch
button and spring
screw and washer
trigger guard assembly
pin
hammer
trigger
pistol grip
Don't wait to purchase this kit. You never know when a steal like this will blow over.