This rolling pin will make your sugar cookies a whole lot sweeter!
This laser engraved rolling pin will give you every reason to bake embossed cookies while showing off your inner crazy cat lady. The Cats Pattern Embossing Rolling Pin is a gorgeous wooden kitchen accessory and it's on sale right now for $17.99 on Amazon.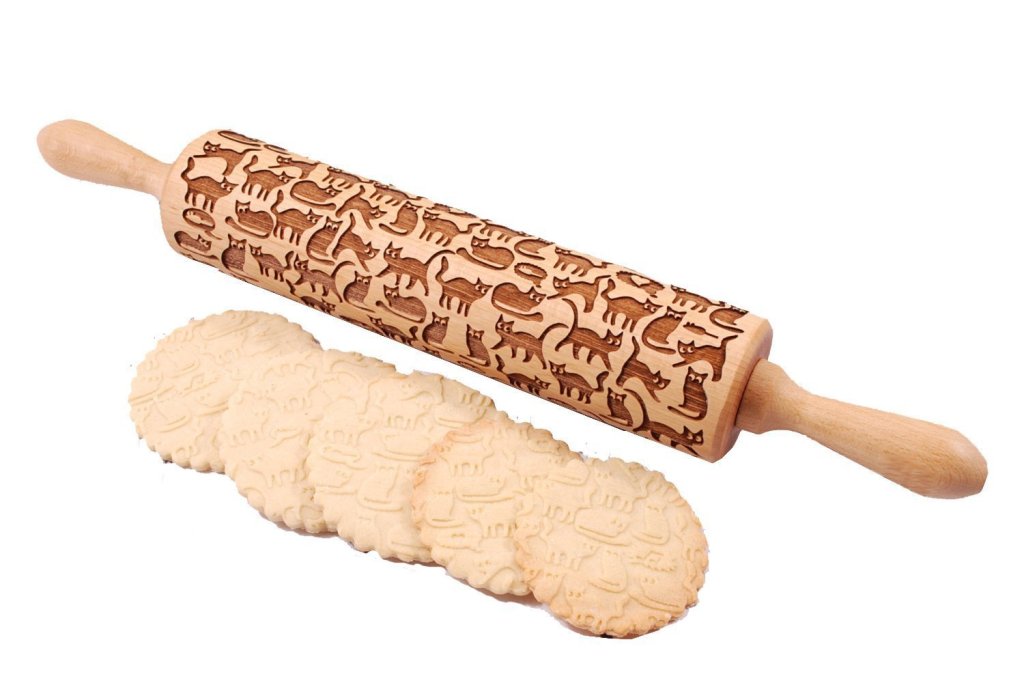 The rolling pin will leave sweet little cat designs all over your dough so that when you bake your goodies, they represent some serious feline fun. Your pie dough, cookie dough, or pizza dough is about to look a whole lot cuter.
The cat rolling pin is made with cat engraved wood and is just over 15 inches long. This wood rolling pin will look great in your kitchen and also makes for the perfect gift for the cat lover in your life.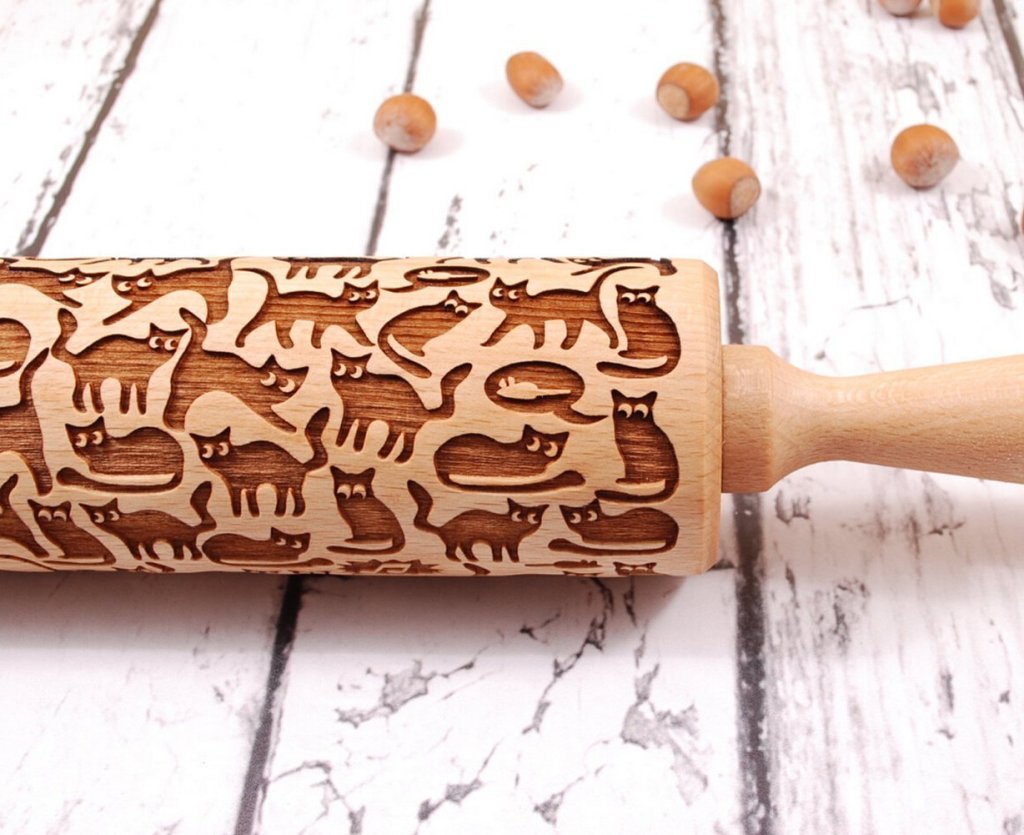 If you are all about this wooden rolling pin but think you might want imprints of something else, don't worry! This company provides several designs from pigs to Dachshunds to English Bulldogs. If you have an idea for a specific dough roller you or someone else might like, you can also contact them directly with a print idea and they will create it for you. Gift giving just got so much more customized.
Whether you're shopping this item for yourself or for a special cat person, this embossed rolling pin is destined to be a baking tool you will adore for life.
For more great gift ideas for cat lovers go here. And for more cat kitchen gadgets and similar items go here.
Would you add this baking tool to your kitchen? Tell us in the comments below!
Enjoy the outdoors?
Sign up for daily stories delivered straight to your inbox.