It's a range bag you'll never want to shoot without, and it's less than $30.
Going out to the range is never a lightweight trip. You have to bring your earmuffs, pistols, and (the big one) plenty of ammo. Stop using that gun case that came with your pistol and upgrade to a great range bag that can take a beating.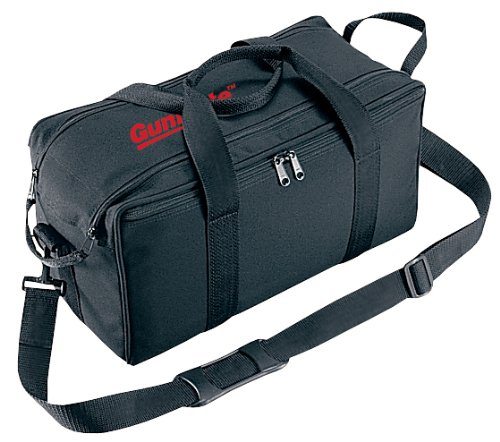 The GunMate Range Bag is equipped with a spacious main compartment with lockable zippers. There's no need for a gun rug, thanks to the felt-lined and padded pistol rugs built into either side to safely store two pistols of any size. There's no fumbling around in your stall, either: the side pockets have their own big, smooth zippers with sturdy hardware for quick and easy access.
Don't spend more on another, worse bag. This range bag is just $26.60 and will last you a long while. Put an end to stuffing your range gear in random bags and do it right.
Enjoy the outdoors?
Sign up for daily stories delivered straight to your inbox.