It's no secret that we're attached to our pets.
Capitalizing on that obsession, a Japanese company, Unihabitat, came out with a clever pet product that lets us keep our furry best friends closer than ever.
Unihabitat released the Mewgaroo, a hoodie with an oversized front pocket large enough to hold a pet weighing up to about 7.5 pounds a few years ago, but it's still more popular than ever. The comfy hoodie has drawstrings with pom-poms for the cat to play with, cat ears on the hood, and thumb-holes on the sleeves. Cat lovers everywhere need the Mewgaroo hoodie.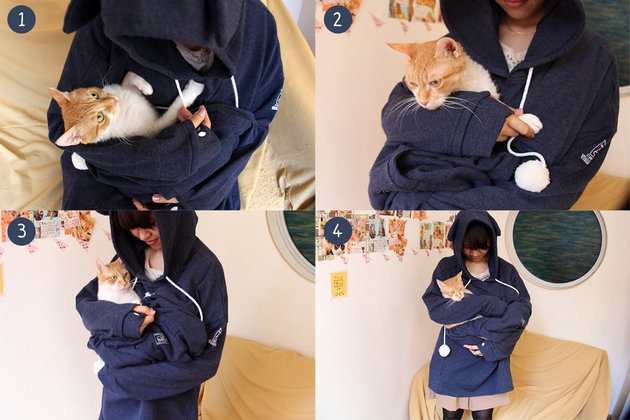 The product was such a hit that the company recently updated the kangaroo pouch hoodie to accommodate larger pets. The new Mewgaroo has a front pocket twice the size of the original. Pets up to about 15 pounds can now fit in the hoodie's pocket.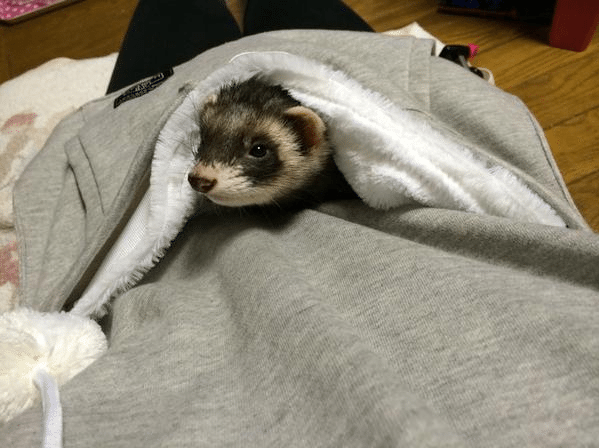 And although it's called the Mewgaroo, cat owners aren't the only ones taking advantage of the cat pouch. Small dog, ferret owners, and other small pet owners are hopping aboard the Mewgaroo train, too.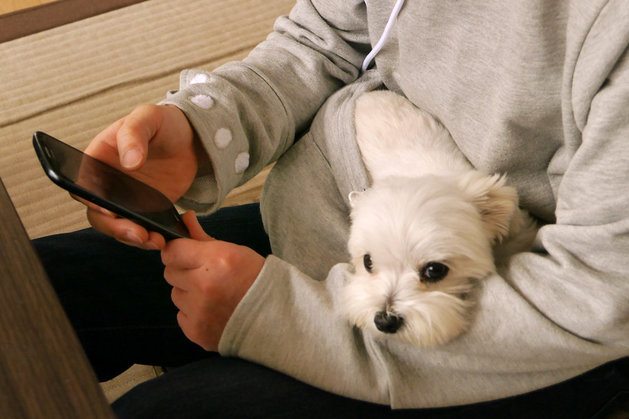 The updated hoodie with a large pocket for your furry loved one comes in navy and gray. You can order the Mewgaroo pet holder hoodie on Amazon for about $65.
Check out the pet pouch sweatshirt in action here:
https://www.youtube.com/watch?v=KQwJLW8umHI
Ready to order your own wearable pet carrier? Make sure you get the XL size or the XXL size so the whole family of beloved animals can fit in your lap. You can do so here.
Tell us what you think of this pet hoodie in the comments below!
All photos by Unihabitat
WATCH NOW: Cat Videos Actually Make You More Productive
Enjoy the outdoors?
Sign up for daily stories delivered straight to your inbox.