Look no further because this fishing chair is the only chair you need.
What comes with four different back positions, adjustable legs, and a perfectly placed cup holder for your favorite beer? This fishing chair.
The Earth Products Fishing Chair is made for maximum comfort, whether you're on a sloping shoreline or propped up on a pier, and you can recline back and relax in it for just $77.00.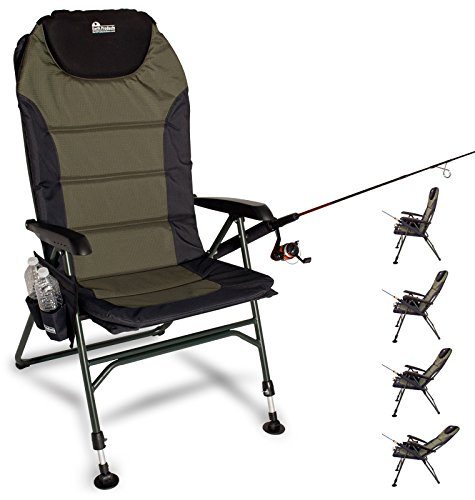 This comfortable seat is equipped with back padding so you're lounging in something sweet while waiting for the perfect fish. The swivel mud feet are great for ensuring stability at any location while the fishing pole holder allows you to relax hands free.
It also folds up so you can take this bad boy anywhere and everywhere while comfortability doesn't have to weigh a ton either. This chair is designed to be extremely lightweight despite its conscious efforts for high quality fabric and cushioning.
Needless to say, this chair is an angler favorite putting an end to an endless debate on which fishing chair you should use. In case you haven't picked up on it, it's this one.
Enjoy the outdoors?
Sign up for daily stories delivered straight to your inbox.