For the nature and outdoor adventure lover, Minnesota is one of the most breathtaking states in our country, yet it's often overlooked for more well-known western destinations. Boasting scenic geographical features, including more than 1,000 glacial lakes, cascading waterfalls, and warm water streams, embarking on a journey to Minnesota's Superior National Forest will leave you with the memories of a lifetime.
In a country with a history such as the United States, we must acknowledge and respect the history of the lands the Superior National Forest rests. The original grounds of Mni Sota Makoce belonged to the traditional village sites of the Dakota and Anishinaabe Native American tribes who made their homes along the Great Lakes of Minnesota.
Superior National Forest
Outdoor Recreation Abounds
In northeastern Minnesota, and specifically in the Superior National Forest, there are many activities to indulge in and local destinations to visit pending the season. Whether you are staying in Duluth or Ely, some common ways to get outside include boating, snowshoeing, snowmobiling, biking, cross country skiing, viewing wildlife, and simply taking in the wonders of Mother Nature.
Reaching the Superior National Forest
As for staying overnight is concerned, Tofte is a campground situated along the rugged shorelines of Lake Superior, making it another popular choice still close enough to explore days in the National Forest. For those flying into Minneapolis, there are various shuttle services available to make it into the National Forest. Remember to always check the U.S. Forest Service for road conditions and updated status of all National Parks and wilderness areas.
You can also find campsites by visiting the U.S. Forest Service's website. Crucial information includes park fees, prescribed burns, and other access restrictions.
Wildlife in Superior National Forest
RELATED: Why Travelers Flock to Denver, Colorado
Black bears, gray wolves, deer, moose, and lynx make up some of the most common wildlife sightings due to the unique boreal forest ecosystem, meaning these animals are accustomed to the freezing temperatures that can take place in the Superior National Forest.
In addition to this unique ecosystem, these forest lands provide countless vital resources throughout its 3.9 million acres. Anchored by a long history of environmental protections, the Superior National Forest makes for an idyllic treasure.
Boundary Waters Canoe Area Wilderness
The million-acre Boundary Waters Canoe Area Wilderness (BWCAW) is the most prominent dark sky sanctuary - a designation given only to 12 other locations in the world! It's said that more than 80% of the United States can no longer see the Milky Way due to light pollution, sadly making it a rare occurrence to see a bright evening sky. This means you can expect a blanket of glittering stars to greet you every night in the Superior National Forest!
Another amazing celestial occurrence about Minnesota is that you can also see the Northern Lights throughout the year. Northern Minnesota is named one of the top places in the world to catch these ethereal neon lights in real life. Get out in a canoe on Lake Superior to soak in the best views of this natural light show, and you won't regret it.
Nearby Attractions to Visit
The nearby Voyageurs National Park is another picturesque natural landmark you should include in your journey. However, it is much closer to the Canadian border. The Grand Portage State Forest also draws in outdoor thrill-seekers curious to see Minnesota's highest waterfalls and experience other recreational activities. Be aware that this is a day-use forest only due to safety reasons.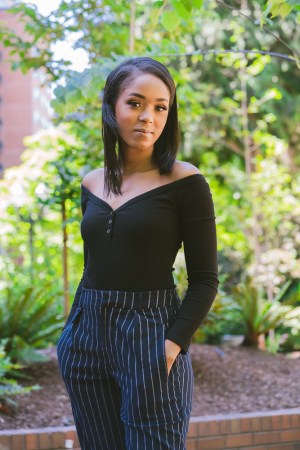 Tai Carpenter is a freelance creative writer and art gallerist currently serving as board President of Don't Shoot Portland, a nonprofit that uses art and educational programming to create social change. Instagram: @highimtai
Ever been to the Superior National Forest? Tell us what we missed on Wide Open Roads Facebook!