This sharp-looking semi-auto shotgun is competition-ready out of the box.
The semi-auto Savage Renegauge hit the scene last year with Savage Arms' patented D.R.I.V. (Dual Regulating Inline Valve) gas system on board that cycles a broad range of ammo without adjustment by ensuring any excess gas vents before it drives the bolt.
This results in consistent ejection, less felt recoil, and a quick cyclic rate for dependably fast split times.
Now a new model, the Renegauge Competition, is hitting the market.
Like the original Renegauge, this latest model has been designed to fit almost any shooter. Everything from length-of-pull to comb height and drop at the heel can be adjusted to the ideal size.
Savage Arms Renegauge Competition Shotgun
The new Renegauge Competition model features a striking red Cerakote receiver and extended 9+1 capacity magazine tube for a distinctive look on the firing line. Its matte black adjustable stock can be tweaked to get the length of pull, comb height, and drop and cast just right.
The Competition model also features chrome plated reciprocating components to slow fouling buildup, a stock rod buffer to reduce felt recoil, a fluted barrel with a melonite finish, a carbon steel vented rib with a red Hi-Viz Tri-Comp front sight, a competition-ready easy loading magazine port, and oversized controls.
The Renegauge Competition is expected to be available in March 2021.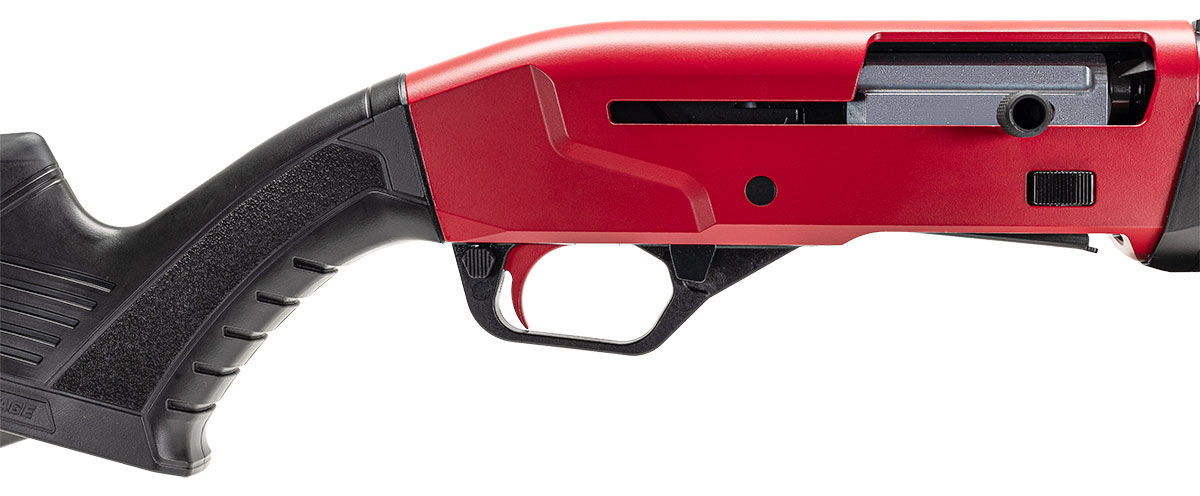 Renegauge Competition Specs:
Gauge: 12
Chamber: 3"
Receiver: Aluminum
Barrel Length: 24"
Overall Length: 46.2"
Length of Pull: 14.25" - 15.07"
Capacity: 9+1
Weight: 8.2 lbs.
Stock: Black, synthetic, Monte Carlo style
MSRP: $1,959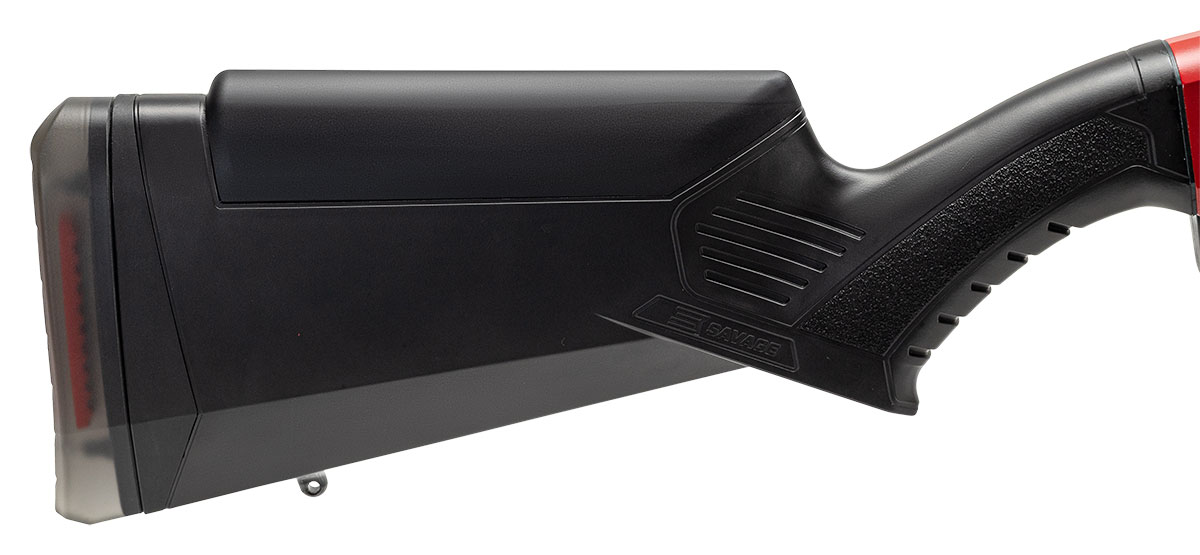 The gun's extended magazine tube is ready for pro and amateur competitions, and the Extended Choke is a Skeet2 Light Mod. (.015") (Beretta/Benelli), helping sharpen your shots that much more.
With this latest offering, Savage continues their streak of updated, asked-for firearms utilizing the top level technology features they've come to be known for.
You can find out more at SavageArms.com, plus read plenty more about the brand here on Wide Open Spaces.
NEXT: 10 OF THE BEST BOLT ACTION HUNTING RIFLES FOR THE MONEY TODAY
WATCH