Even in a time when vehicle history reports are easy to come by, buying any used vehicle can be an arduous task, but when it comes to buying a used truck, whether it's a Ford F-150, a Chevrolet Silverado, a Toyota Tundra, a Ram 1500, or a GMC Sierra, things can get even more difficult.
Generally speaking, used trucks live harder lives than used cars or crossovers, as most of them are used for frequent towing, hauling, or just working hard. In the market for a used truck? Make the truck buying process that much easier, and check out these red flags before making a purchase. You won't even need to take a test drive!
Commercial/Fleet Use
The biggest red flag for buying a used truck is if it was part of a commercial fleet.
Since trucks are designed for working, fleet trucks are usually put through the harshest conditions possible, and these vehicles tend to idle frequently, which means that there could be a lot of hours on the engine.
Unless you're getting a great deal on the truck, it is best to stay away from commercial or fleet trucks.
Read More: These Are the Lowest-Rated Initial Quality Vehicles by J.D. Power, Including GMC's Heavy Duty Pickup Truck
Too Many Accessories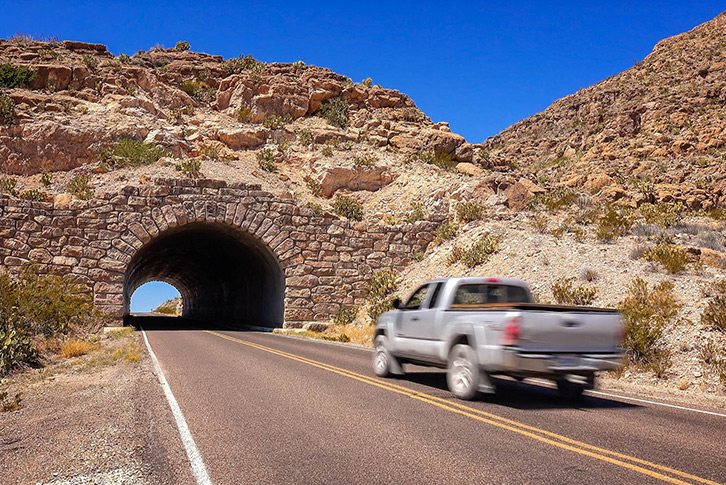 There is a huge market for aftermarket accessories when it comes to trucks, because truck owners love to personalize their rig.
On a used truck, accessories rarely add value to a price (despite what the seller or previous owner says), but the hidden danger lies in how things were installed. Looking under the dash, body, and trailer hitch area is usually a good way to get a sense of the quality of work done. Too many crimp-style connectors show that the work isn't that great.
Off-Road Abuse
You can expect that any four-wheel-drive truck has been driven off-road to some extent, but you want to make sure you're not buying a used truck that has been abused.
To do this, check out the frame and body mount areas as well as suspension components and tire wear. The easiest indication of an abused truck from off-roading is doors that don't seem to open or close easily and a crooked bed gap.
Towing Abuse
Too much towing can be a sign the transmission has been overworked. Unfortunately, the seller is the best resource to indicate how much the truck was used for towing, but not all sellers are honest.
Things to check when it comes to towing capacity on a used pickup truck include excessive wear or rust around the trailer hitch, dented rear bumper, or tailgate and worn wiring harnesses.
Maintenance
Even if a used truck has all of the red flags listed above, the best answer anyone can give you is a stack of maintenance receipts — especially on high-mileage trucks.
If the seller has taken the truck to a reputable shop to have a thorough inspection, then chances are that he or she has taken care of it. If there's no proof of maintenance, keep looking.
Read More: Truck Buyers, Beware! Here Are Some New Cars to Avoid at the Dealership, Including the Chevy Suburban.
Enjoy the outdoors?
Sign up for daily stories delivered straight to your inbox.