Feast your eyes on what is believed to be the first of its kind - a rare golden sturgeon.
It was just another day on the Fraser River for Francis Mai, owner of RodTuggerz Fishing Adventures, and a good friend. But shortly after taking that first cast of the morning on April 30, a fish would be landed that would get the angling world buzzing. You see, Mai hooked into a sturgeon - but not the usual run-of-the-mill fish. No, he hooked a rare golden-hued one.
The fish, measuring just shy of six-feet in length and estimated to be 20 years of age, was covered in golden spots and plates. An unusual color variation that even has the experts stumped.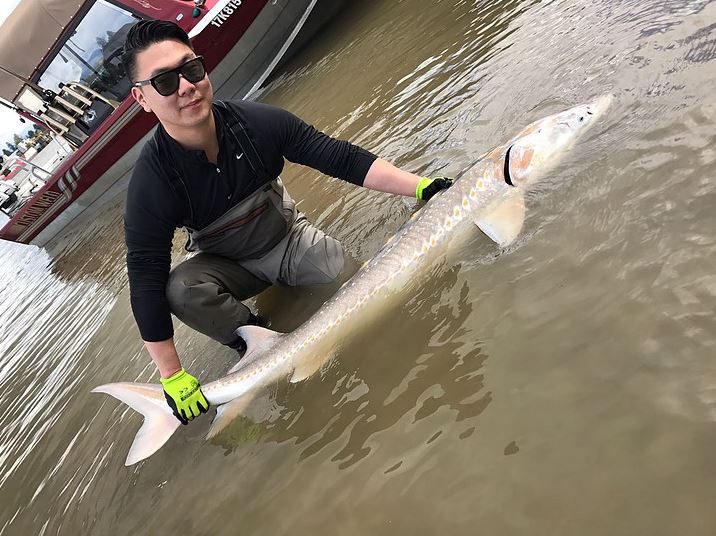 [divider]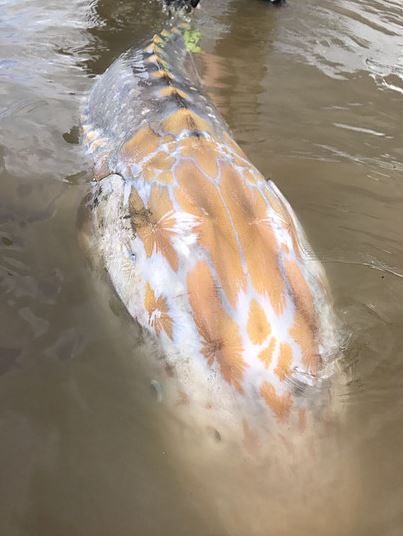 [divider]
And here is a video of the fish:
This reminds us of a story we previously featured on an extraordinary-looking golden bass, caught and weighed during a tournament in Ontario, Canada. (Read that story HERE.)
Without a scale sample, the true reason for the color variation will probably never be known. Chances are, it is a genetic mutation of some sort, but, that is just a guess.
The golden sturgeon was released to fight another day - and one lucky angler has one heck of a fish story for the ages.
Images Courtesy of RodTuggerz.com
Did you enjoy this post? CLICK HERE to view more articles by Justin Hoffman. You can also check out his Photography Site Justin Hoffman Outdoors, as well as follow him on Facebook Justin Hoffman Outdoors, Instagram hoffmanoutdoors, Twitter @HoffmanOutdoors, or subscribe to his YouTube channel Justin Hoffman.
NEXT: B.C. 19-YEAR-OLD CATCHES LEGENDARY 600 POUND STURGEON NICKNAMED 'PIG NOSE'
Enjoy the outdoors?
Sign up for daily stories delivered straight to your inbox.