Your classic clear tackle organizer just got re-engineered.
Sometimes, a trip to a new place with a chance to use some new products from fishing innovators can really change your perspective on a typically overlooked piece of fishing equipment.
We were invited to Wisconsin by Plano, giving us the perfect opportunity to try out the new heavy duty Edge Series tackle boxes while fishing with the folks behind their creation.
The Edge Series got it's first big launch at ICAST 2019 in Orlando, and the buzz built from there. Hearing or reading about tackle storage solutions is one thing, but actually getting to utilize them on the water was eye-opening.
For years Plano has produced molded tackle boxes and created a standard for how your baits are organized. The company has come out with the Edge Series, a new line of tackle organizers that have solved most of the problems the earlier, simpler boxes couldn't handle.
Lots of anglers have faced the typical problems with tackle box organizers: they aren't great at holding out water, leading to rusty hooks. Changing box sizes is more of a hassle than we'd wish, and the latches are often a pain to open.
The new Edge Series boxes address all those complaints, and then raise the bar a little higher. After using them myself, I can vouch for their effectiveness.
Rust Preventative Advancements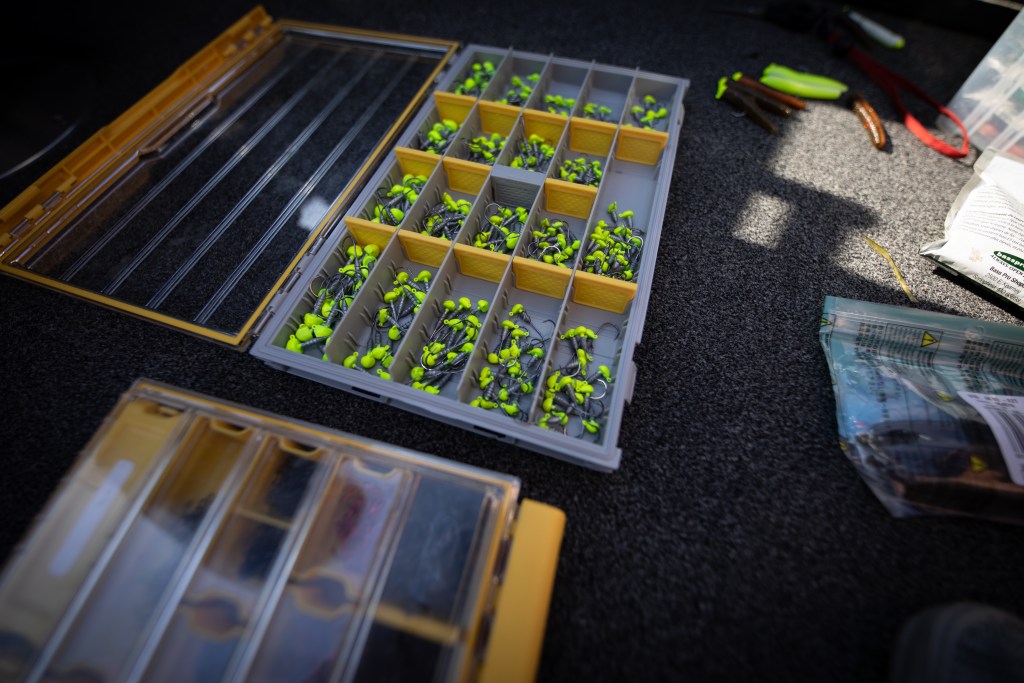 The Plano Edge Boxes have hustled to beat out the competition with the best defense against rust to date. This was a problem we faced for years, especially in salty coastal environments like parts of Texas, with constantly having to replace rusted hooks and weights.
They've done it with the water absorbing, Plano exclusive Rustrictor feature by incorporating a small terminal cartridge that wicks moisture away and keeps your hooks bone dry.
The entire box is molded with a polymer that draws out moisture itself. Everything from big spinnerbaits to little jigs are held safely and securely in these storage boxes, and the crystal clear lid is great for quick identification.
And if you can keep them all from corroding, you're saving money and extending the life of the tackle you use the most.
Waterproof Extremes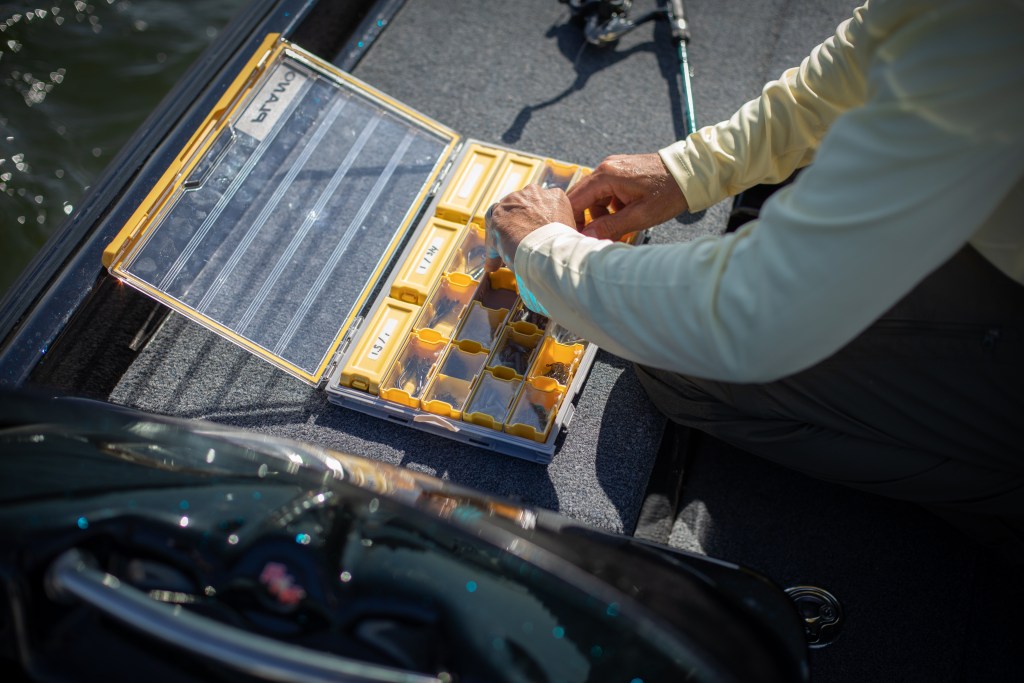 Each Edge box holds a Dri-Loc gasket that seals the top and surrounds the lid. It completely protects your hooks from the elements, better than any watertight seal I've seen on a similar terminal tackle box. This improvement is so simple it's silly, but they finally made it a reality.
The steel pin hinges are stronger than any tackle box that came before it. The oversized latch and vertical dividers keep the entire system closed and organized, acting as a dry-box and stowaway in one slick unit.
Convenience of Storability
My favorite part of these boxes is the fact that Plano made them so versatile. In order to set yourself up as the standard for tackle organization, you've got to maintain universality and be able to be incorporated with any boat, bag, or Billy Bob, depending on an angler's style and technique.
Maybe you use a bunch of crankbaits, or perhaps you're a soft plastics angler. No matter what, the Edge boxes will work.
Most bass boats I've been in have a storage container that works perfectly with the 3700 size boxes. Any fishing bag or backpack I've owned would store them nicely too. They'd be ideal for a kayak, a deep sea charter, or even pier fishing. Their slim profile and compartment customization gives them the full list of requirements in a modern, revolutionary piece of fishing gear.
Plano Edge Series
You can stack them, write on them, drench them, and most importantly, fill them with everything you can think of for your next bass trip. They're the fishing tackle storage system we've always needed.
To find out more, take a look at the Edge Series on Plano's website, see what an authorized Plano dealer like Cabela's has in stock, follow them on social media, and give them strong consideration when you're ready for the latest and greatest the fishing industry can offer in sophisticated reinventions of the gear we use every day.
NEXT: CHAMA CHAIRS: THE PACKABLE HUNTING CHAIR HAS SET THE STANDARD
WATCH
Enjoy the outdoors?
Sign up for daily stories delivered straight to your inbox.