Calling all New England fans.
Especially those with dogs.
Petco released a jersey especially for the #1 Patriots dog fan. It comes in a sweet green camo print, boasts the 00 number, complete with the official Patriots logo.
The jersey is priced at $23.99.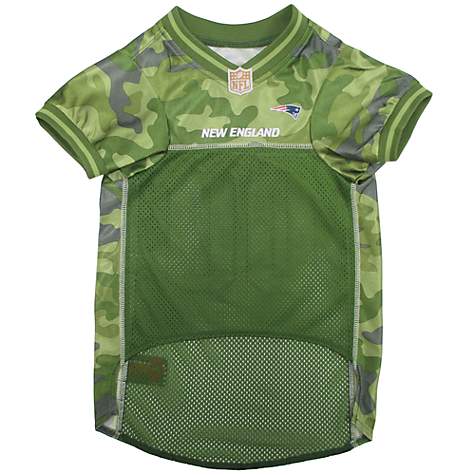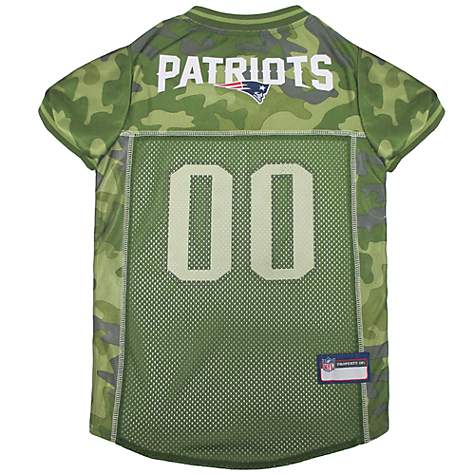 The camo is perfect for the outdoor-minded Patriots fan and will look great on a dog with virtually any coat color. Just think, who better to throw the pigskin around at half time than with your dog dressed in a Patriots jersey?
Here is the size chart to see what size jersey your dog would need.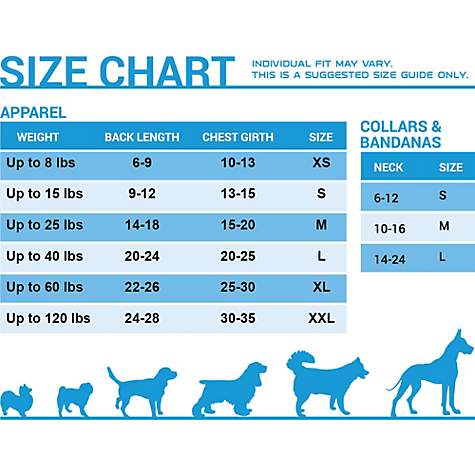 If you are looking for more Patriots gear, check out this list of NFL dog essentials. Since the Patriots seem to go to the Super Bowl quite a lot, it may be worth getting some dog gear for future games.
It's not too late for you and your dog to become bandwagon fans. We don't judge.
Are you a Patriots fan? Tell us in the comments below.
WATCH NOW: Special Handicapped Stars of the 2017 Puppy Bowl