Living in Northern California, I have seen some of the most brutal wildfires over the past few years, including the devastating Paradise Fire which took the lives of many residents and their pets. The tragedy taught us all a valuable lesson: You never know how much time you'll have to get to safety during a fire. The best way to deal with the unknown is to make a plan, especially if you live in an area prone to wildfires. That's why we're here to talk about creating a pet fire safety plan, to make sure that you'll know exactly what to do to keep your animals safe in case of an emergency.
According to the American Veterinary Medical Association, more than 40,000 pets die in house fires yearly, and half a million face consequences related to fires. Pets and wildlife alike are affected by fires of all kinds. And, with an average of 70,000 wildfires happening each year across the country, it's clear that you can never be too safe in preparing for a natural disaster to strike. Ahead, we've included everything you need to know about creating a pet fire safety plan including practicing fire prevention in your home and how to pack a safety kit for your pets.
How to Keep Pets Safe From House Fires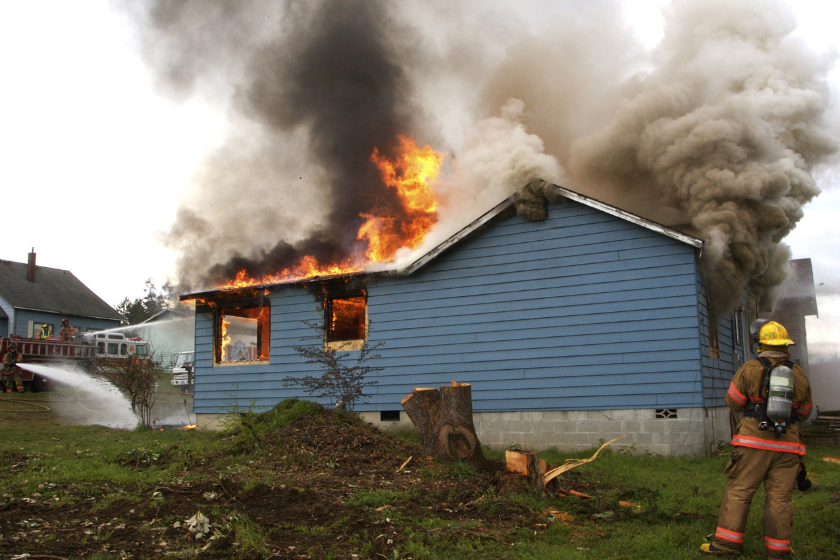 One key step in your pet fire safety plan is probably the most important: Prevent a fire from starting in the first place. The National Fire Protection Association estimates that over 750 home fires a year are started by pets and wild animals. While you can't control how many nuts the neighborhood squirrel stashes in the transformer poles, you can practice fire safety with the animals in your house. Here are seven important tips to keep in mind to fire-proof your home and get to safety in case of an emergency:
Keep pets away from any open flames, particularly candles which are often the source of house fires. Instead, use flameless candles in areas pets can reach.

Keep electrical cords away from pets who like to chew. Cords are dangerous for two reasons, as they can shock your pet if they bite into them and start a fire if the cords are frayed.

Screen off your fireplace so your pet can't get near the flames or any hot glass.

Keep pets away from hazardous spots in the kitchen. Gas stoves with open flames or knobs that can be accidentally turned on can potentially harm your pet or start a fire.

Testing your smoke alarms once a month. This is always a crucial step when talking about fire safety. If your smoke alarm does go off, get yourself and your pets to safety outside of your home while you wait for firefighters to arrive.

Make a list of places your pet likes to hide. When pets are afraid, they usually retreat to somewhere they feel safe. Keep a list of any locations around your house where your pet tends to hide in case you need to evacuate. This way, you can find them quickly and get to safety.

Never go back inside your home during a fire. If you are unable to evacuate your pet, tell the fire department so they can safely rescue them.

Get a

pet safety pack

from the ASPCA. This includes a free pet fire safety sticker for your front window that says how many total animals you have inside in case there is a fire when you're not home.
How to Keep Pets Safe During a Fire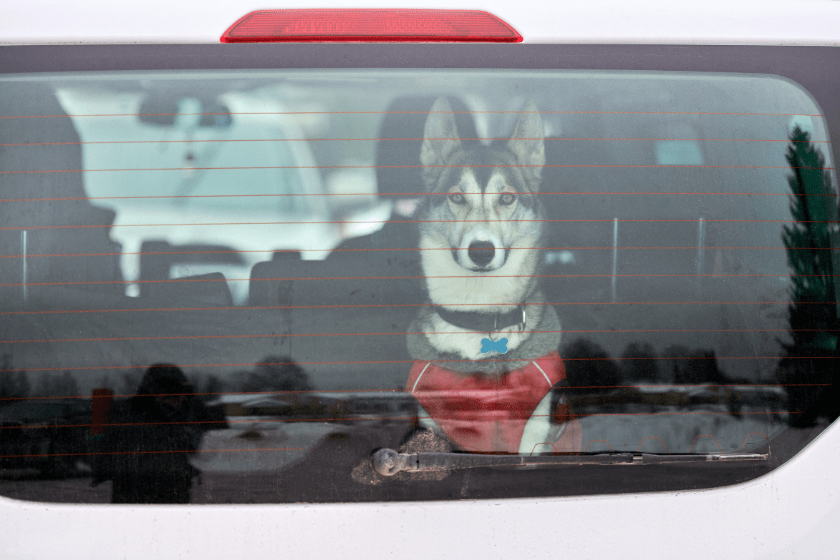 You should always include your animals in any fire drills and evacuation plans. The American Red Cross recommends practicing your evacuation plan twice a year and taking your pets with you during the trial run. It's also a good idea to have a secondary escape route mapped out, just in case your primary route is blocked by fire. Remember that your route will also be congested with neighbors trying to get to safety, so the faster you can gather what you need and leave, the better.
As you create your own plan, you can use a timeline (like this template provided by the County of Sonoma) and checklist of what you'll need, depending on how much notice you have. If you have to leave immediately, for instance, all you'll have time to grab is your evacuation kit, including medications, and pet supplies, in addition to your pet, of course. If you have more time, you can grab less vital items like pet toys, treats, extra food and water, pet medical records, and bedding.
You should also make sure your pet has an updated ID tag and microchip with current contact information in case you get separated from one another. If your pet is exposed to smoke, monitor them for signs of smoke inhalation and consult with your vet if your pet seems short of breath or begins coughing.
Last year, my own family was two zones away from a mandatory evacuation zone, so I had my cat's carrier, food, and evacuation kit ready. I made sure to keep her indoors and in a place I could grab her quickly if we needed to leave. Our bags, valuable items, and kits were already loaded into the car as we waited. Thankfully, we didn't need to evacuate, but I was comforted by being prepared to get my family and pet to safety. For example, last year, a serious fire was only a couple of miles from us. We were two evacuation zones away from mandatory evacuation. I was prepared to get the kids and cat loaded up and out as soon as the zone above us went to voluntary evacuation. The plan and where we would be meeting were revised, and last-minute updates were made to the evacuation kits.
How to Pack a Fire Safety Kit for Pets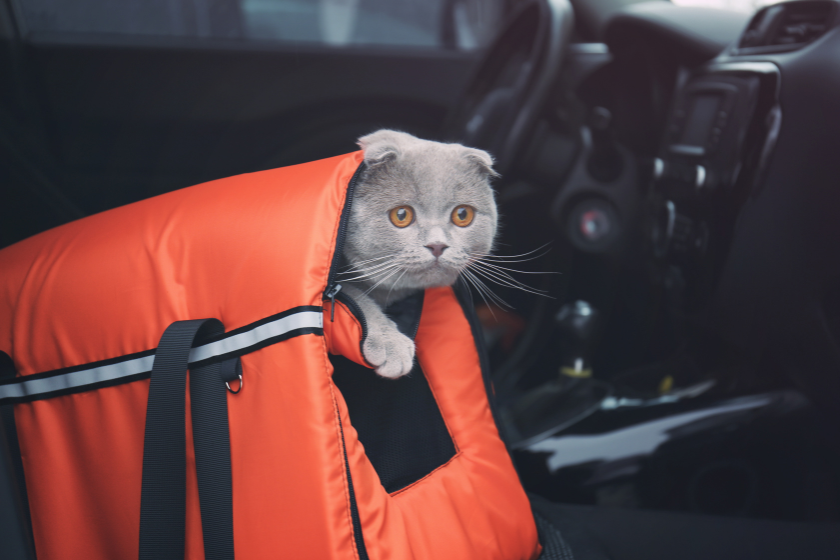 RELATED: Transporting Pets In An Emergency: Keeping You & Fido Safe During Disaster
Once you have your safety plan ready, you'll want to pack an emergency kit that you can grab and head out the door if necessary. It'll include essentials like food, water, and medical records as well as comforting items like a blanket and toys to make your pet feel safe. Depending on the amount and type of pets you have, you'll likely have to pack multiple emergency kits depending on their needs. Some things to include in your pet's emergency kit are the following:
Five days' worth of food and water

Medications

Medical records in a waterproof case

Contact information for your veterinarian

Leashes, harnesses, and collars

Litter box and litter supplies (like paper towels, wipes, and garbage bags) for cats

Food and water bowls

Treats

Toys

Blanket
If you aren't sure what to pack, you can also buy pet emergency kits online. It's smart to keep your pet's fire safety kit with their carrier or kennel so you can grab it all at once and get them in the car. You can also take your pet's bedding if you have extra time when you evacuate. Finally, make sure you update your pet fire safety plan, emergency kits, veterinarian contact information, and medical records every year to stay prepared.
Do you have a pet fire safety plan? Tell us on our Wide Open Pets Facebook page.
Enjoy the outdoors?
Sign up for daily stories delivered straight to your inbox.